Les 10 plus beaux cadeaux d'exception pour Elle !
À l'approche de Noël, The Milliardaire a sélectionné, en exclusivité, pour vous, chers internautes, des idées de cadeaux pour Elle et pour Lui.
Messieurs, pas de panique ! Si vous n'avez pas encore trouvé de quoi ravir vos tendres moitiés, voici les 10 bijoux que nous avons élus cadeaux d'exception ! De quoi vous donner de très bonnes idées !
1. La bague Horsebit Cocktail de Gucci
Joyau de la collection Horsebit Cocktail de Gucci, le joaillier démontre l'expression même de son savoir-faire et joue la carte du design italien. Le motif iconique Horsebit rayonne au cœur d'une nouvelle parure haute joaillerie Cocktail qui marie,avec audace; les couleurs des pierres précieuses aux accents de l'or blanc et du diamant. Trois versions sont disponibles : améthyste, lemon quartz and topaze bleu.
Bague "Horsebit Cocktail" en or blanc, lemon quartz et diamants. 13 500 Euros.

2. Le Collier Amazone de Messika
Un coup cœur énorme pour le Collier « Amazone » de Messika. Son concept ingénieux "Skinny", un ressort invisible, permet aux diamants de s'adapter à toutes les morphologies et de se poser à même la peau. On retrouve cette époustouflante souplesse du bijou, le collier se posant tel un tatouage précieux. Un bijou seconde peau !
Collier "Amazone" or blanc 18 Carats et Diamants. 19 000 Euros.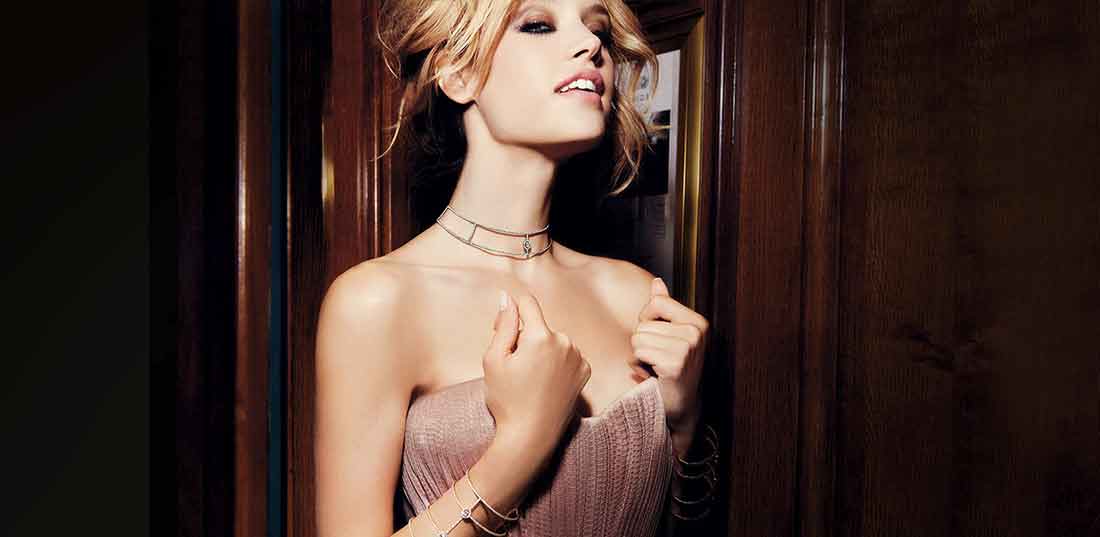 3. Le bracelet Tango de Pomelatto
Pommelato, l'orfèvre italien décline à merveille son goût pour le mystère et l'élégance dans des collections intenses faites de mailles milanaises, la spécialité maison. Porté récemment par Gwyneth Paltrow sur le tapis rouge de Jay Leno, ce bracelet d'exception est d'une élégance rare. L'originalité de ce bracelet : de somptueux diamants bruns !
Bracelet "Tango, en or rose et diamants bruns. 35 100 Euros.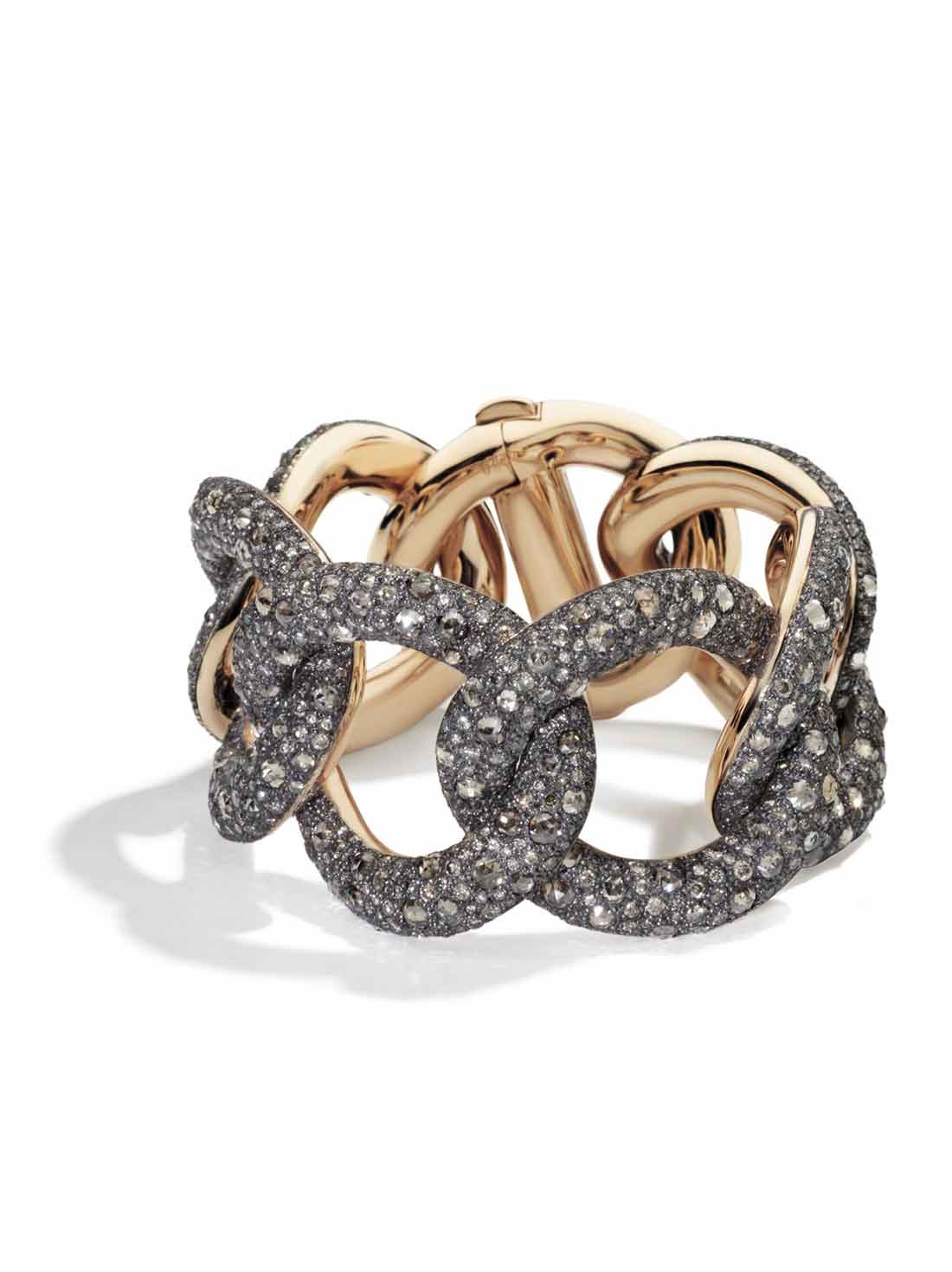 4. Le collier Blu Intermezzo de Wempe
L'expertise du groupe allemand Wempe s'exprime avec excellence dans une joaillerie de très grande qualité. Une authentique œuvre d'art : des formes originales et des pierres précieuses d'exception !
Collier "Blu Intermezzo" by Kim en or blanc, tourmalines vert menthe, 19 diamants et pierres précieuses . 48 775 Euros.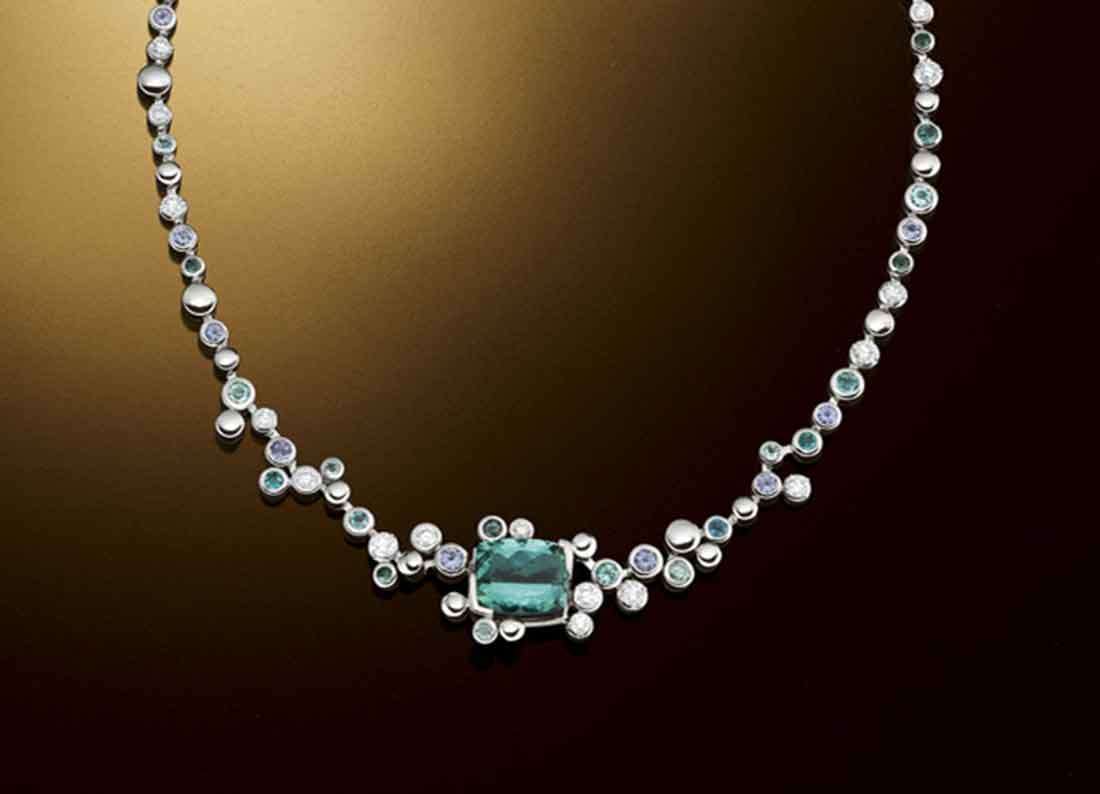 5. La bague Héritage de Messika
Reine des diamants, Valérie Messika est passionnée par les pierres précieuses et surtout par les diamants. Fille du diamantaire incontesté à Paris, Valérie Messika a créé une ligne de joaillerie qui place le diamant au cœur de ses créations. Sa bague Héritage en est la parfaite illustration. Une bague d'exception pour une croqueuse de diamants !
Bague "Héritage" marquise ovale, or blanc et diamants blancs 9.5 carats. 55 000 Euros.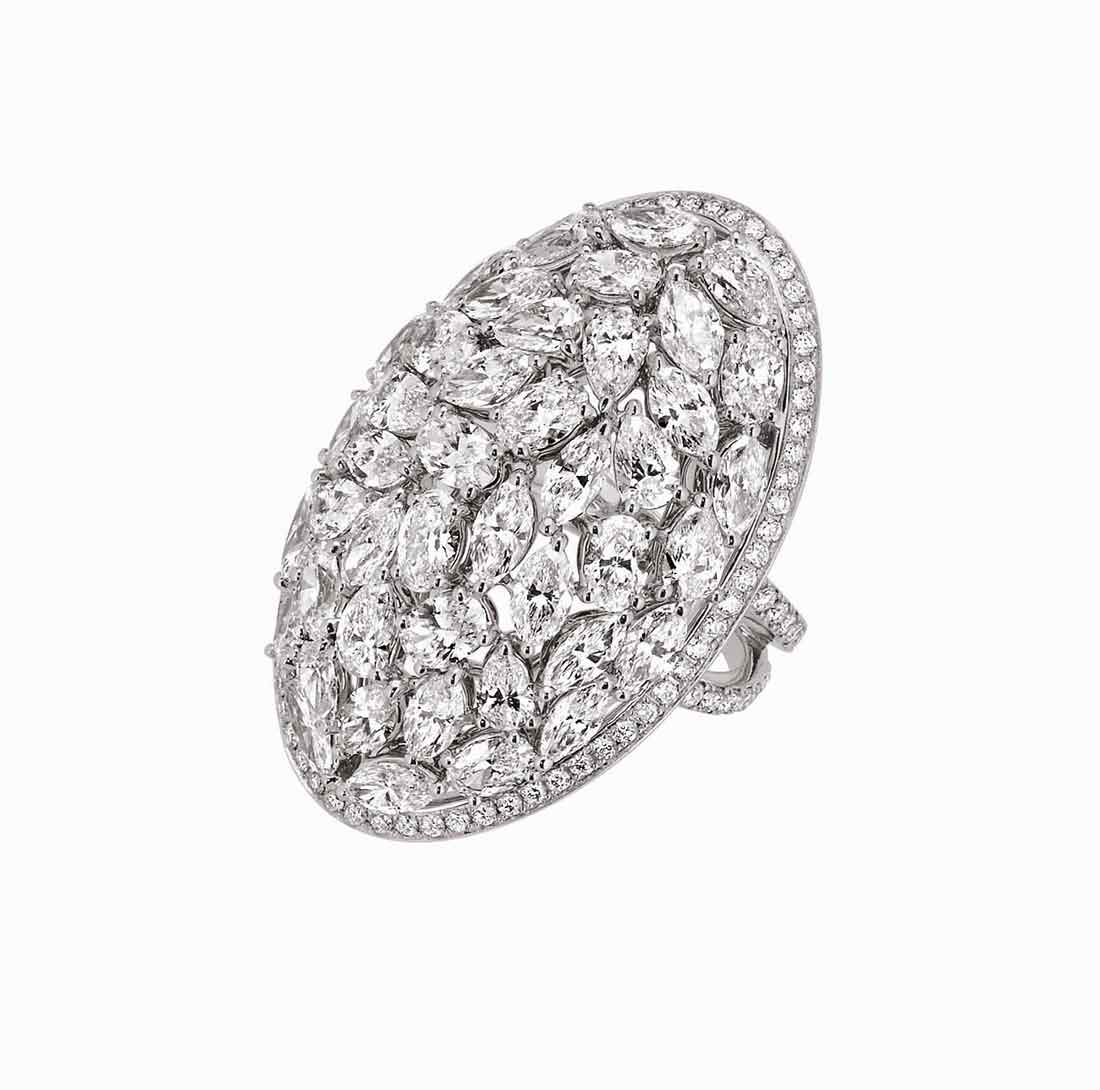 6. Le bracelet Kelly de Hermès
Chez Hermès, c'est Pierre Hardy qui dessine les bijoux. Tous les deux ans, Hermès dévoile une nouvelle collection de parures de prestige pour exprimer ses codes et ses univers fétiches autant que traditionnels ou historiques, tel le monde équestre. Ce bracelet reprend le célèbre fermoir du sac Hermès et le rendu croco sur une maille milanaise.
Bracelet "Kelly" Grand Modèle en maille milanaise en or rose et diamants bruns. À partir de 71 500 Euros.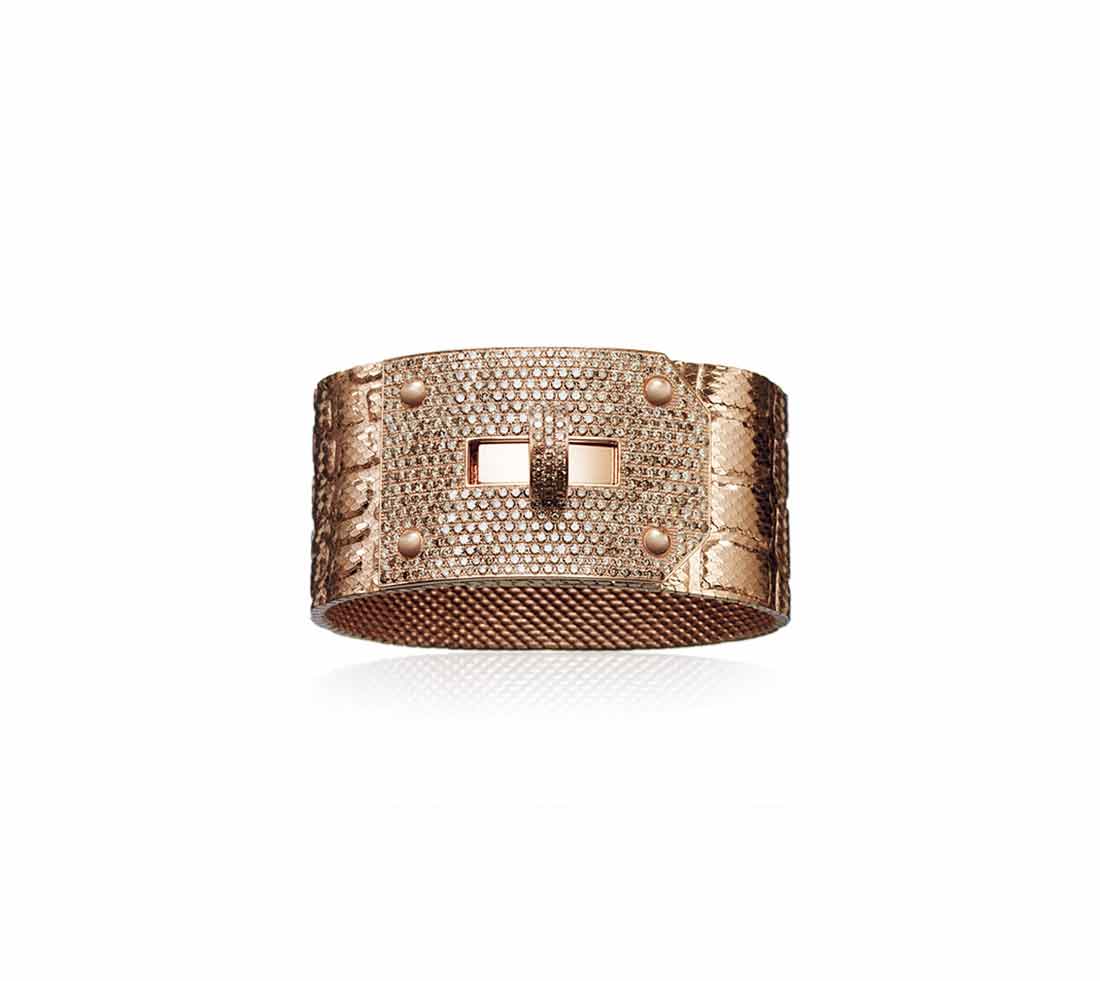 7. La bague Solitaire Poire de Edouard Nahum
Edouard Nahum, maître joaillier, continue de dicter sans faillir les tendances avec ses créations exceptionnelles « MADE IN FRANCE ». Sa bague Solitaire est parfaite en tout point si vous songez à une demande au mariage le soir de Noël !
Bague "Solitaire Poire" Diamants mêlés. 102 000 Euros.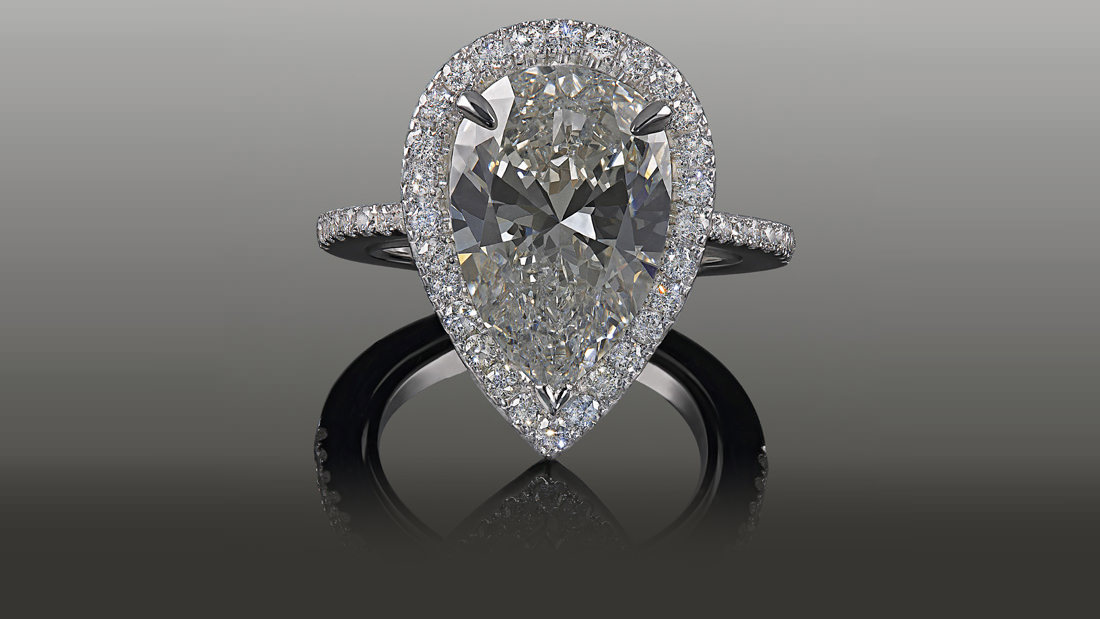 8. La Manchette Labirinto de Sicis
Sicis, reconnu pour son savoir-faire artisanal de la micromosaïque, a trouvé des façons flexibles et originales d'employer des mosaïques utilisées dans l'architecture au cœur d'une joaillerie élégante et inspirée. Roger Thomas a relevé le défi de concevoir sa toute première collection de bijoux en micromosaïque pour Sicis Jewels soulignant la géométrie et la perspective des dessins. On adore l'originalité de ses parures et ce stupéfiant savoir-faire !
Bracelet "Labirinto" en or jaune, diamant et nanomosaique. 105 300 Euros.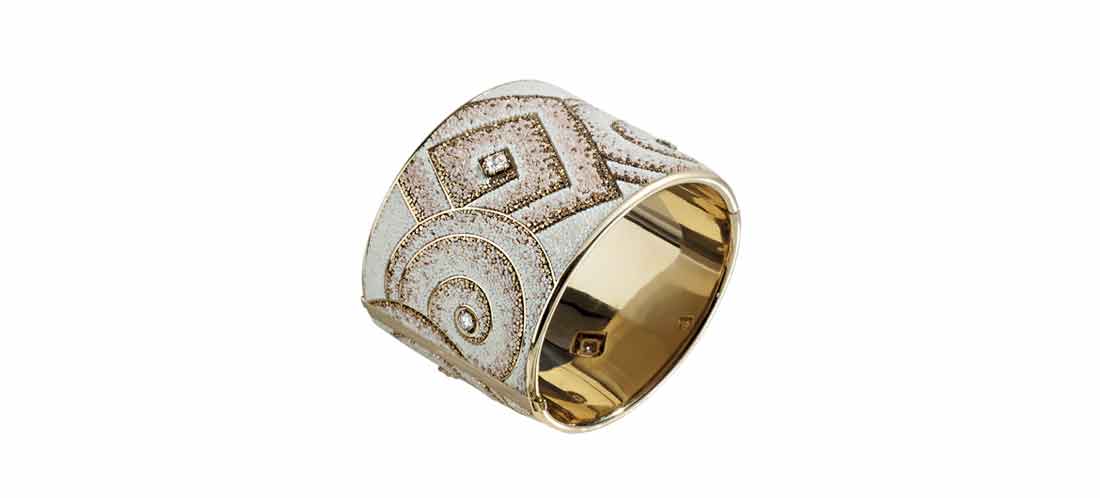 9. Le Collier Niloticus de Hermès
Une parure solaire née de l'imaginaire de Pierre Hardy, en charge des collections haute joaillerie de la maison Hermès, où les écailles d'or rose se muent en une peau précieuse parsemée de diamants et de pierres précieuses. Un bijou exceptionnel aux allures exotiques !
Collier "Niloticus" en or rose, Diamants et Pierres fines. 250 000 Euros.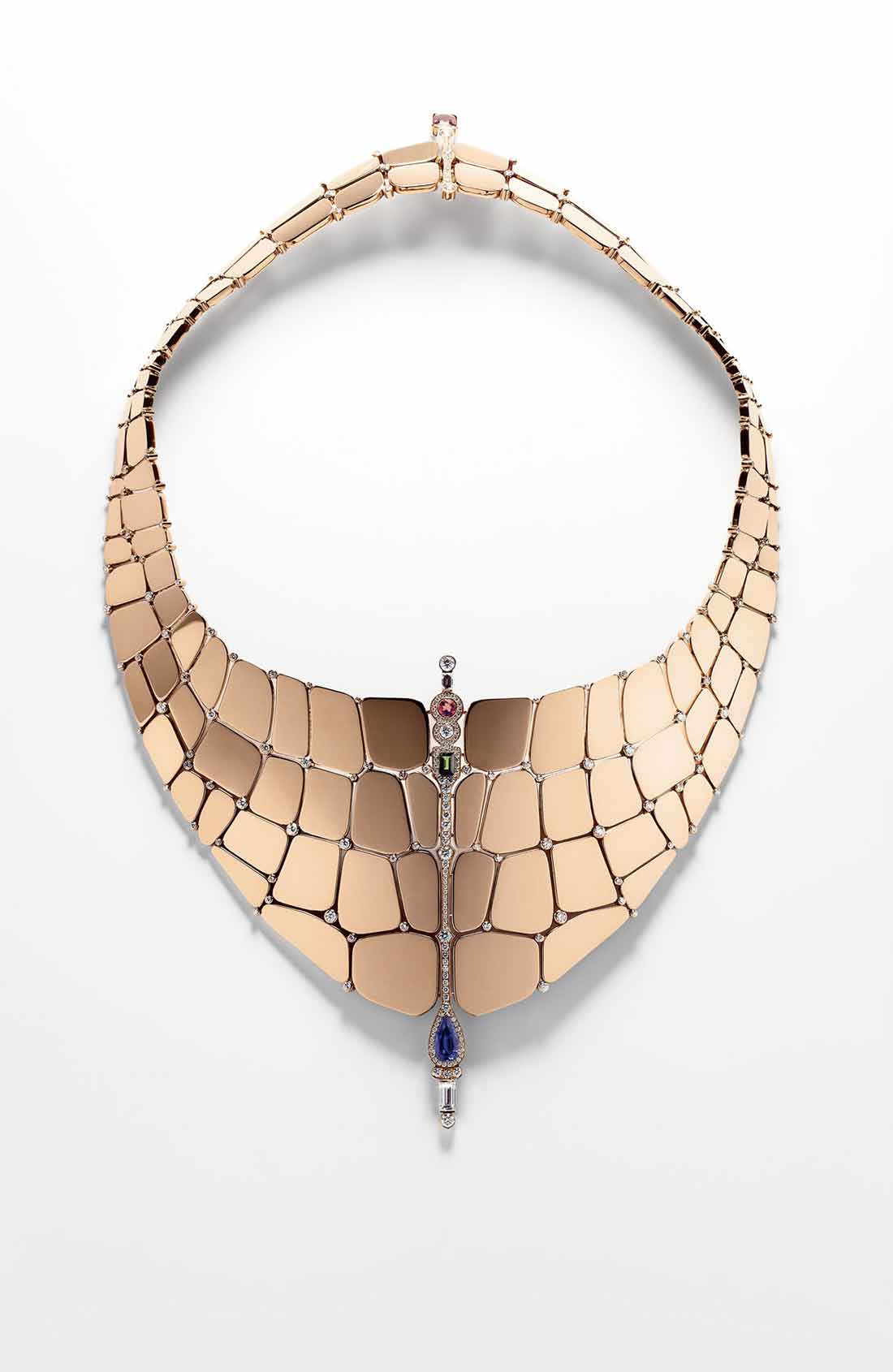 10. Le Bracelet de Edouard Nahum
En avant-première découvrez ce gros bracelet, joyau de la nouvelle collection 2014 ! Pas de nom officiel pour l'instant mais que dire de plus sur ce somptueux bracelet de Edouard Nahum ? Bijou impressionnant, élégant et éclatant ! Rien ne saura davantage ravir une amatrice des belles choses !
Gros Bracelet Rigide, Pavage Brillants, 145 carats. 400 00 Euros.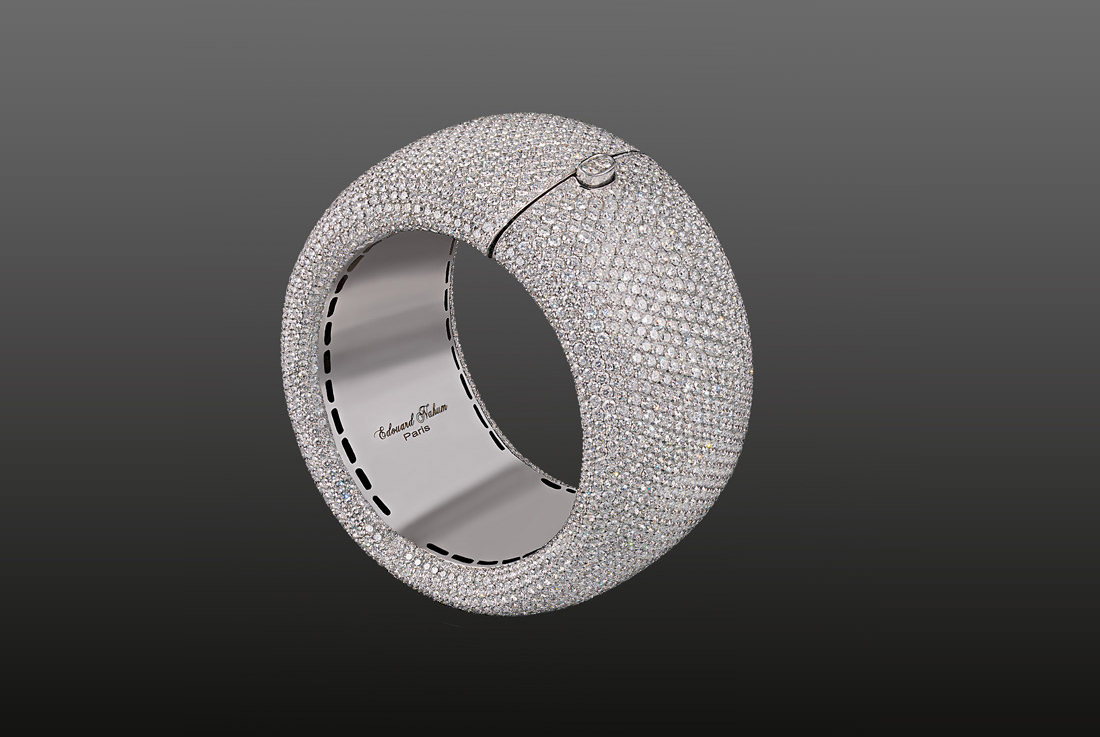 Laissez-vous inspirer par la diversité de ces pièces de haute-joaillerie et choisissez en une parmi notre impressionnante sélection ! Vous ferez mouche et vous offrirez, par la même occasion, à votre compagne le plus beau des Noël !
Tous ces magnifiques bijoux partagent, au moins, un point commun : nous avons adoré sélectionner chacun de ces bijoux, tout spécialement pour vous, à l'approche de Noël !
[button size="small" color="black" style="none" new_window="true" link="https://www.themilliardaire.com/shopping/"]Retrouvez encore plus d'idées cadeaux dans notre rubrique shopping[/button]