Aston Martin's Miami residences : A tower as luxurious as Aston Martin's supercars
The famous supercar manufacturer : Aston Martin reveals first images of interiors of its new tower located in Miami. This superb 66-floors-residential building offers for sale 2, 3, 4, 5-room-apartments and a penthouse.
A unique architecture
Aston Martin partnered with two prestigious Miami architecture firms to design this tower. This modern architecture evokes the sailing of a boat and fits perfectly into the surrounding marina. Future residents will appreciate the superb view of the bay of Biscayne. The interiors were created by the Aston Martin teams. Like the iconic brand, noble materials, timeless colours and modern furniture have been selected to decorate spaces.
Ultra luxurious services
The Aston Martin building will offer to its residents very high-end services including :
An art gallery
A fitness centre with SPA
A heated pool
Two cinemas
Playrooms for children and adolescents
A bar
A restaurant
And many more
Residents will also have the opportunity to moor their yatch at the marina or subscribe to a personalized concierge service with butler.
Aston Martin Penthouse
The epitome in residential luxury is the penthouse on floors 63, 64 and 65. This triplex property of nearly 20,000-square-foot offers an ultra luxurious and modern interior with stunning sea views. Apart from its sumptuous decoration and architecture, the penthouse is also delivered with one of 24 Vulcana produced by Aston Martin whose value is estimated between 3 and 3.5 Million. This penthouse is currently available for sale for $59 million.
Discover more luxury buildings in our APARTMENTS section.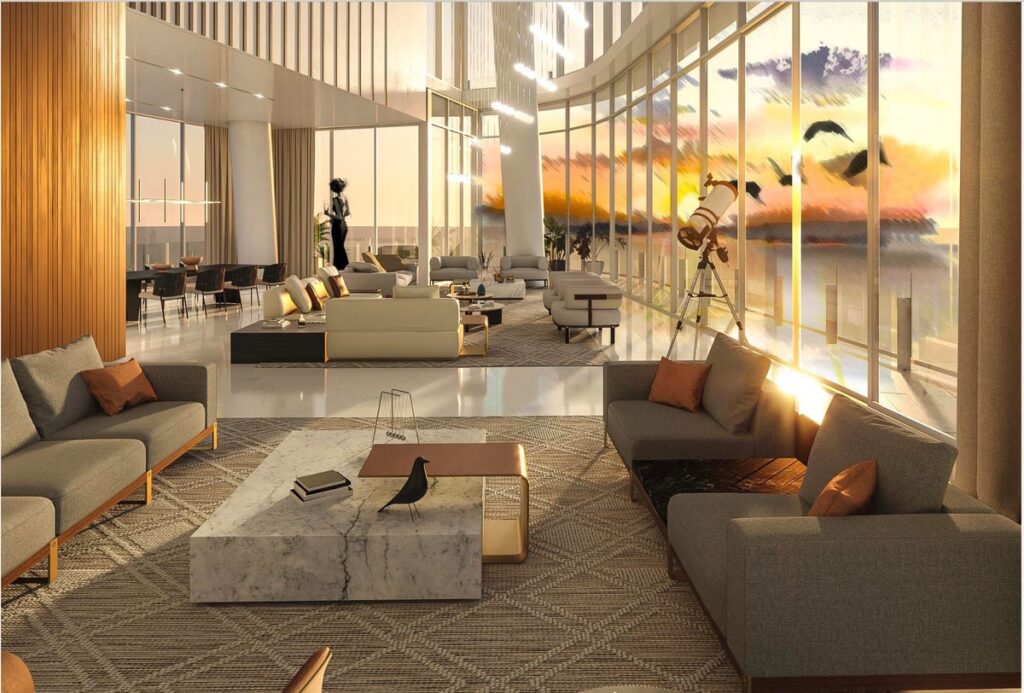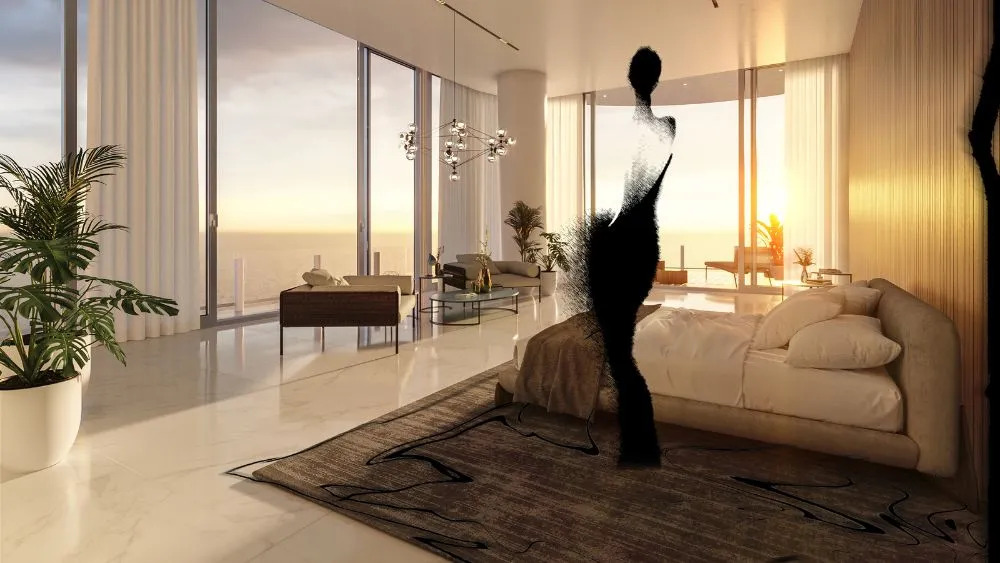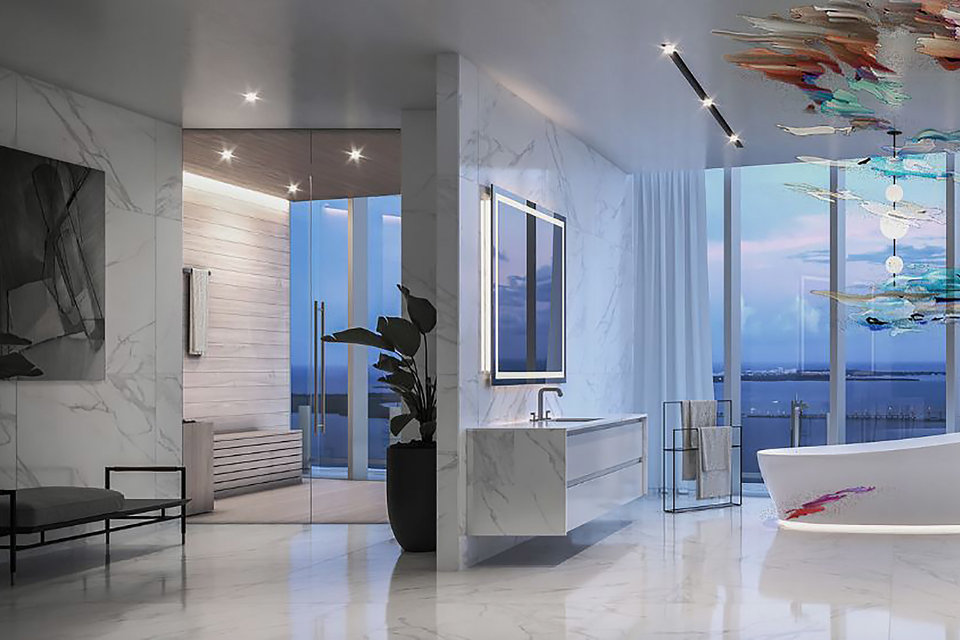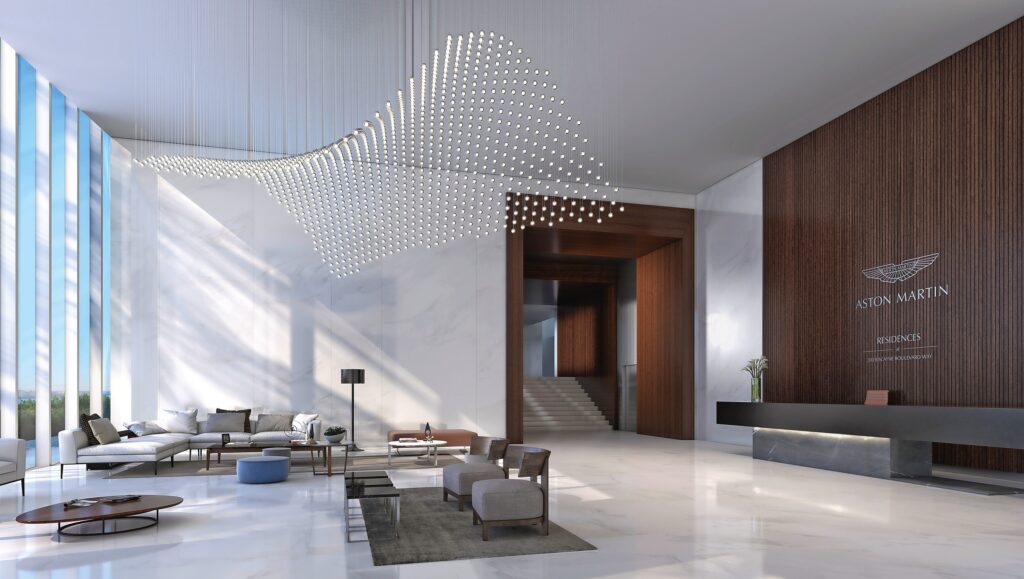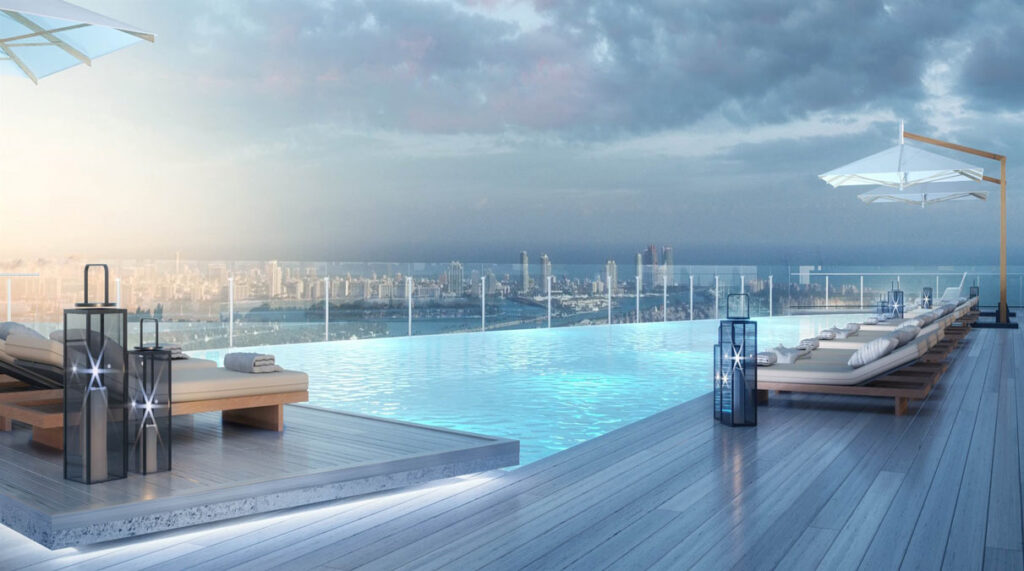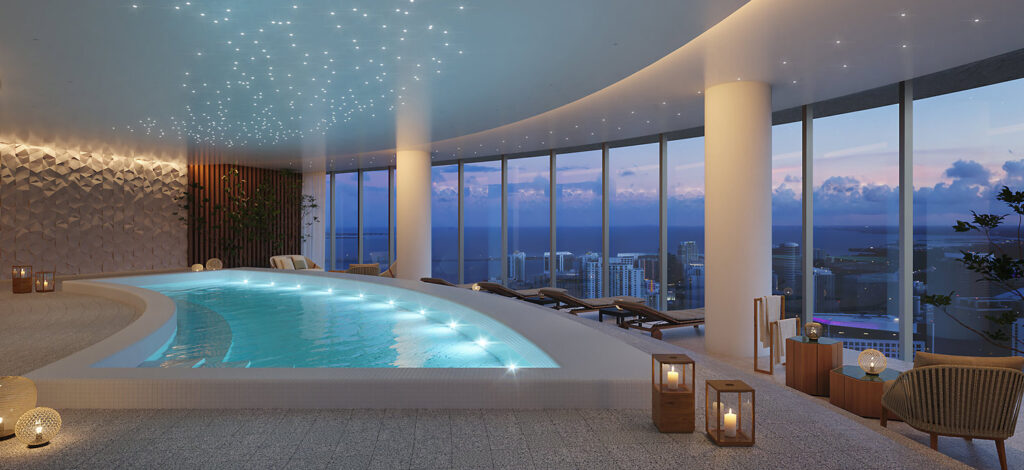 Source : www.astonmartinresidences.com