Malibu Rocky Oaks Estate Vineyards
In the heart of Malibu, California, at an elevation of over 2,000 feet in the Santa Monica Mountains, you will find the award-winning Malibu Rocky Oaks Estate Vineyards in a flourishing wine region. With its scenic winding road, expansive Tuscan villa, and award-winning wines, Malibu Rocky Oaks Estate Vineyards has truly left its mark as the elite wine estate of Malibu.
Vineyard
Founded in 2003, Malibu Rocky Oaks Estate Vineyards consists of 10 planted acres on a 37-acre plot with even more vines being planted today. Hand picked and meticulously maintained by a team of professionals and guided by notable Malibu winegrower Tobias and Sons, the vineyard is evolving into one of the most awarded in the region.
With unique rolling hillsides allowing abundant sunshine to reach every strategically placed varietal on the estate and a combination of warm days, cool night breezes from the Pacific Ocean and Conejo volcanic regional soil, Malibu Rocky Oaks Estate Vineyards takes advantage of outstanding growing conditions.
Generally Malibu Rocky Oaks Estate Vineyards targets the harvest at four tons per acre with most of the varietals and allow the Syrah block to produce closer to five tons per acre due to its rapid growth. Because of its location and new local government rules, Malibu Rocky Oaks Estate Vineyards, estate and style of wine can never be replicated.
The Malibu Rocky Estate Experience
Experience 37 acres of stunning mountain terrain, meticulously hand crafted into a superb award winning vineyard. Malibu Rocky Oaks'house is clad entirely in roughhewn Santa Barbara & Local Stone with black oversized iron framed doors and windows. Awe inspiring views stretch for miles of Ocean, Mountains, Canyons and Lakes.
The Malibu Rocky Oaks'house features a large great room with a towering stone fireplace and stone clad arch colonnade, Theater, large Chef's Kitchen, Butler's Pantry and a Laundry/prep room. Upstairs the lavishly appointed en suite bedrooms each have stunning views. Level 3 is a rooftop viewing deck with private sunbathing area & loggia.
A spectacular outdoor terrace surrounds home with a huge flagstone deck, built in heaters in covered areas and an outdoor fireplace. The Malibu Rocky Oaks'house also boasts an infinity edge pool with spa and of course, guests can enjoy a direct access to the vineyards.
For those looking for a romantic hideaway, Malibu Rocky Oaks is now the premier vineyard wedding location. The estate is 30 minutes from Los Angeles and with it's 360 degree views, Tuscan Estate, 37 acres of vineyards and romantic hideaways it has become a favorite among many. The estate is designed for your dream reception and if desired Malibu Rocky Oaks can provide estate grown private wine labeling, including personal one on one winemaker assistance at our private winery.
Discerning clientele can also enjoy the 143' super yacht "Leight Star" which is partnered with Malibu Rocky Oaks and is available to charter destinations throughout the West coast while guests enjoy being fully catered by a trained and professional crew with optional helicopter service to the helipad on the vessel.
To ensure the property retains its' elite status, visiting the property is reserved for guests of Elite Adventure Tours, or by privately hiring the property through the property manager, Diego Luca.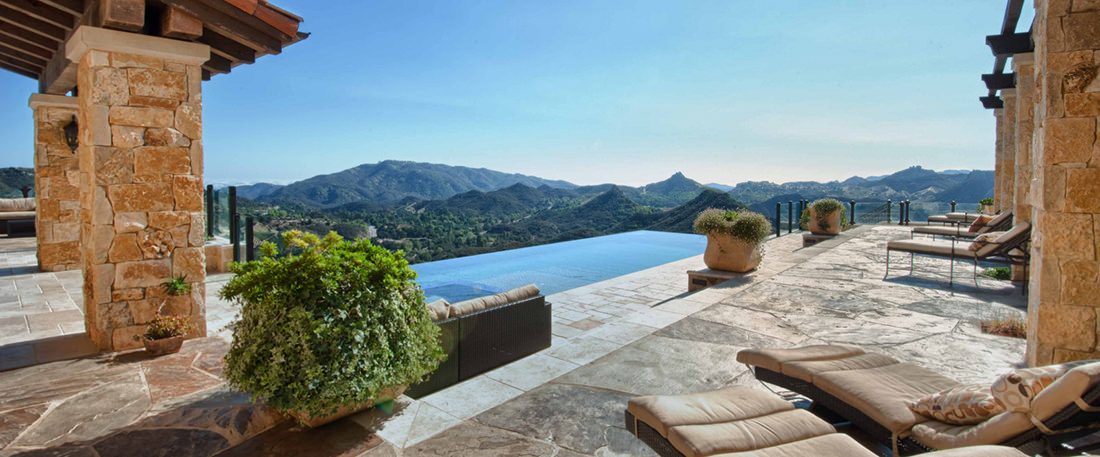 [button size="small" color="black" style="none" new_window="true" link="http://maliburockyoaks.com/"]More information on Malibu Rocky Oaks[/button]