Apollo Intensa Emozione : the most exclusive supercar ever
Following the Gumpert and the Arrow, the Apollo Intensa Emozione (or IE) grasps levels of exclusivity never reached before… Only produced in 10 units, this jewel combines the best attributes of the concept-car : a singular and agressive silhouette, breathtaking performances, the use of premium materials… Last April, Apollo began the production of its latest car. It should hit the road later this summer.
An ode to the hypercar
Luxurious at all levels, the Apollo Intensa Emozione has an ultra-performant V12 6.3L borrowed from the LaFerrari. Delivering 780 hp (760 Nm), this breathtaking Apollo inspired by the 90s GT1 can reach 208 mph (335 km/h). Besides, it is capable of dashing from 0 to 60 mph in only 2.7 seconds. Even if an automatic transmission "is studied", the Intensa Emozione will only have an 6-speed manual transmission for the moment being.
Thanks to its superleggera (lightweight) components, the IE doesn't exceed the 1.250 kg mark. For example, its carbon-fiber made monocoque chassis is only 104 kg. It also features fire suppressant systems for safety. Fuel system-wise, it is contained in a special compartment and a carbon and kevlar cell.
Apollo Intensa Emozione : aggressiveness and revolution
Regarding its aesthetic, the Intensa Emozione silhouette took inspiration from army jetcraft, insects, sharks, raptors… The result : a deep black armature with numerous and intermittent edges. Straight from the future !
Two engineers – Joe Wang and Jakub Jodlowski – imagined the Intensa Emozione flashy design. Likewise, the German company trusted Paolo Garella to help create the vehicle.
If you wanted to acquire one of those marvels, the ten units produced are already sold out. Each one costs 2.7 millions dollars (2.4 millions euros).
Discover other prestigious cars in our SUPERCARS section.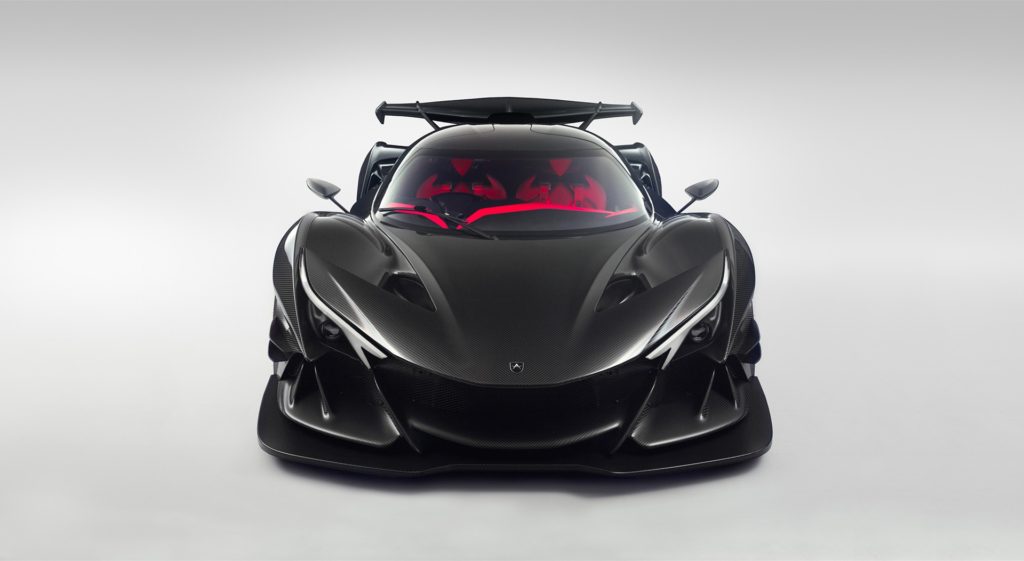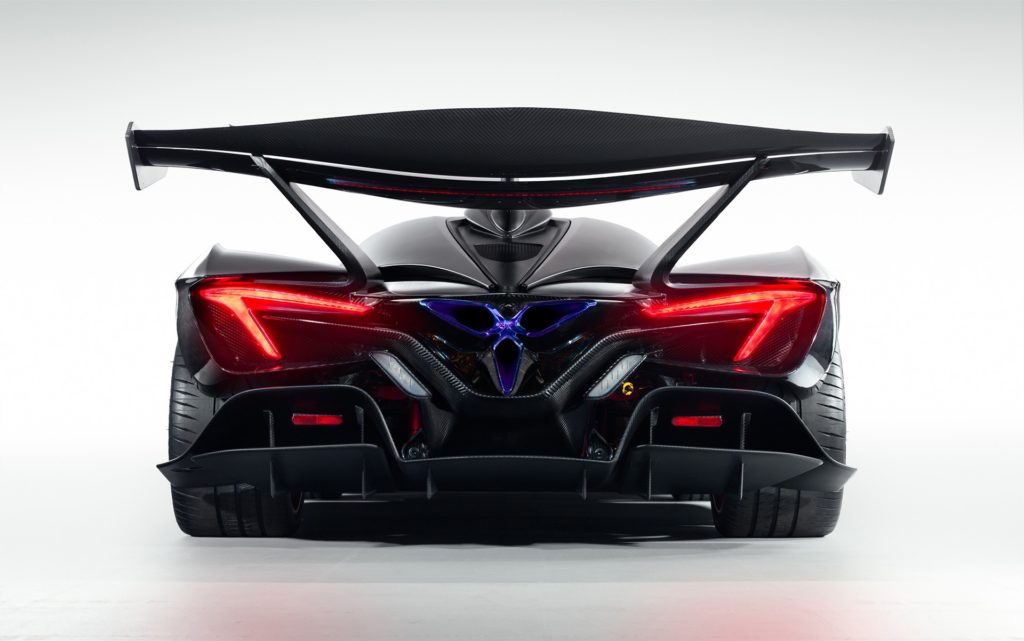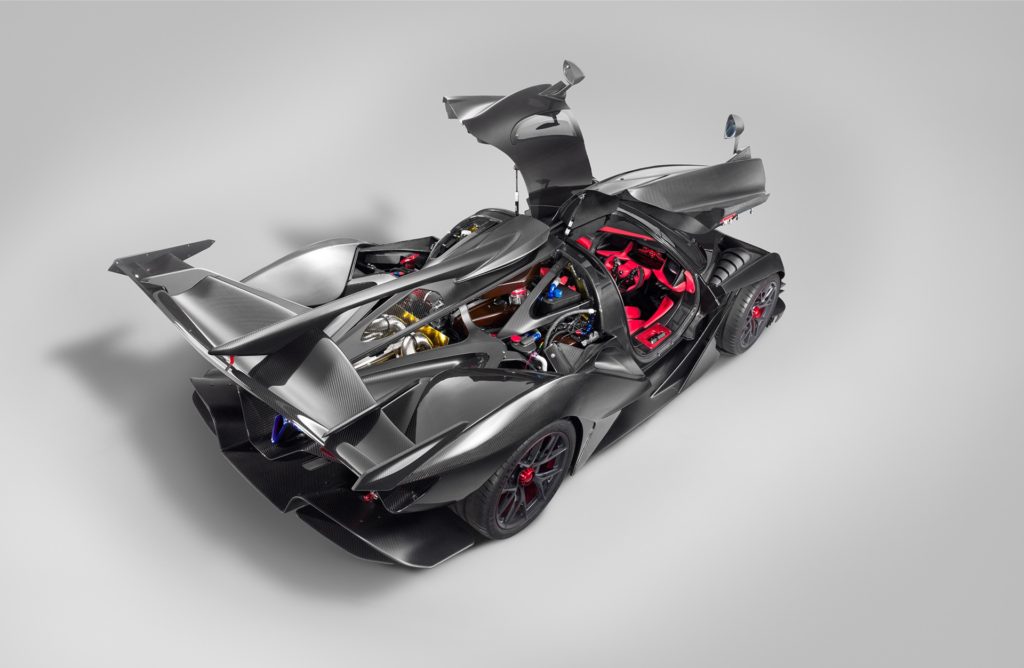 @Apollo Automobil