Invisible House: A masterpiece of contemporary architecture in the heart of the desert
A mirage in the desert or a masterpiece of contemporary architecture? Joshua Tree's famous "Invisible House" is both. This extraordinary villa has become known throughout the world thanks to its minimalist and cutting-edge architecture.
Blend in
Nestled in the heart of the Mojave Desert, in the city of Joshua Tree in California, Invisible House is just a 2-hour drive from Los Angeles. The villa literally blends into its surroundings. A feat made possible thanks to the use of a Solarcool glass reflecting heat and landscape on the entire facade, giving it this «mirror» effect. The entire structure is almost 70 meters long and was partly built-in cantilevers in order to not upset the surrounding site composed of giant rocks typical of the region.
A minimalist architecture
Just like the exterior, the interior architecture is minimalist with the intent not to supplant the superb view offered by the Joshua Tree National Park. From concrete floors to modern furniture, everything is designed to focus on the surrounding landscape visible in 360°C from wherever you are in the house. The future owners will enjoy an interior composed of three bedrooms in suite, a kitchen, a dining room and a superb 30 meters-long indoor pool.
This villa designed by film producer Chris Hanley is currently on sale for $18 million.
More extraordinary villas in our VILLAS section.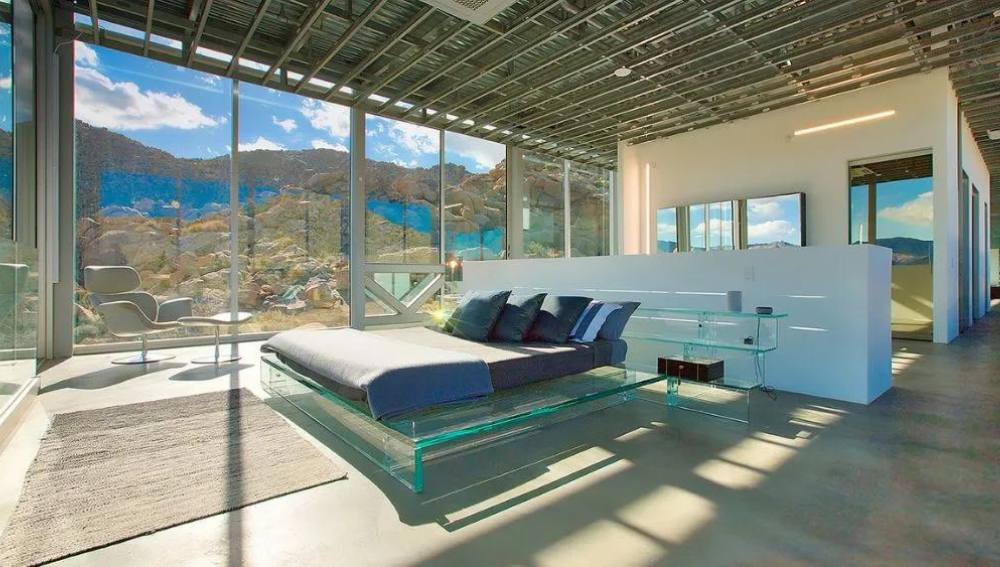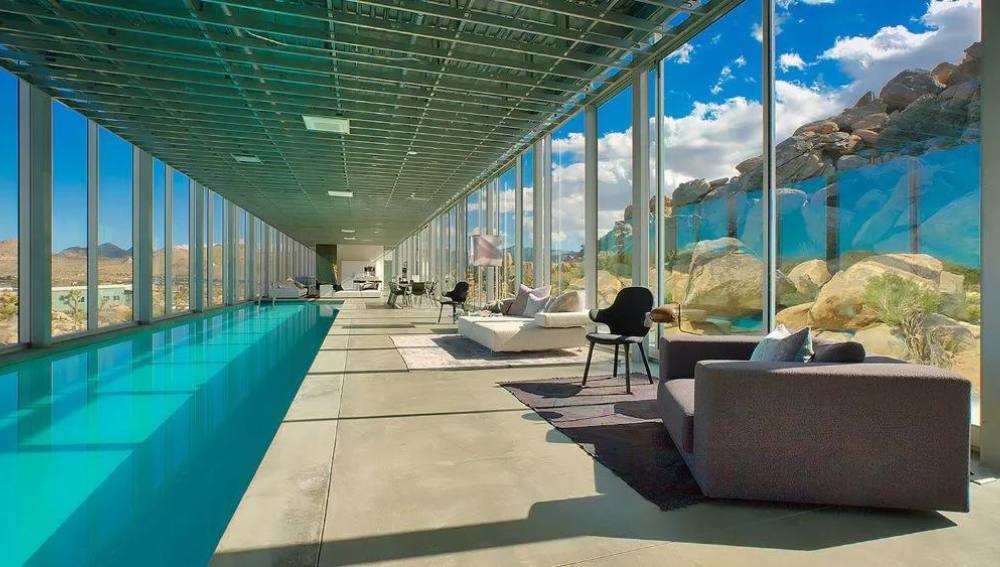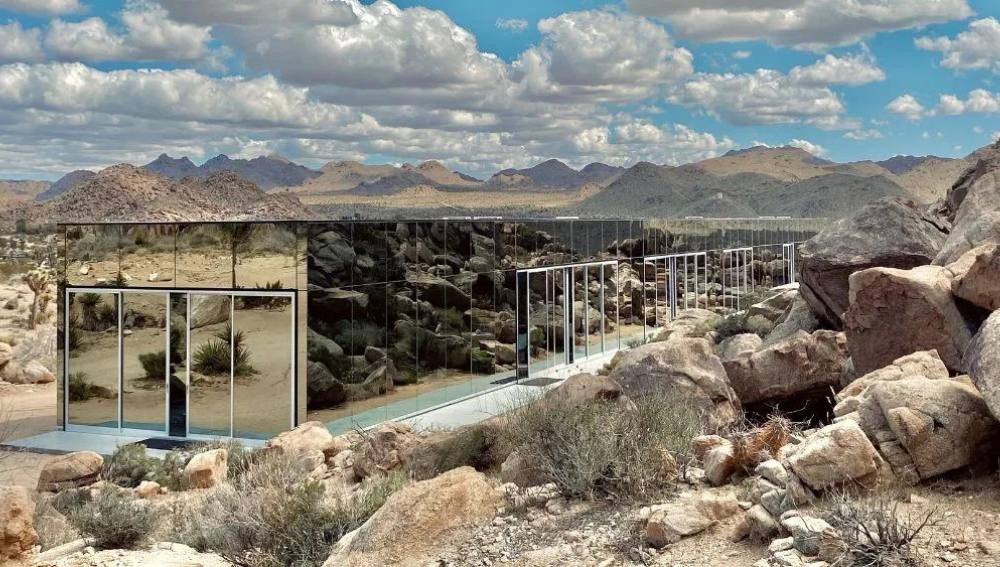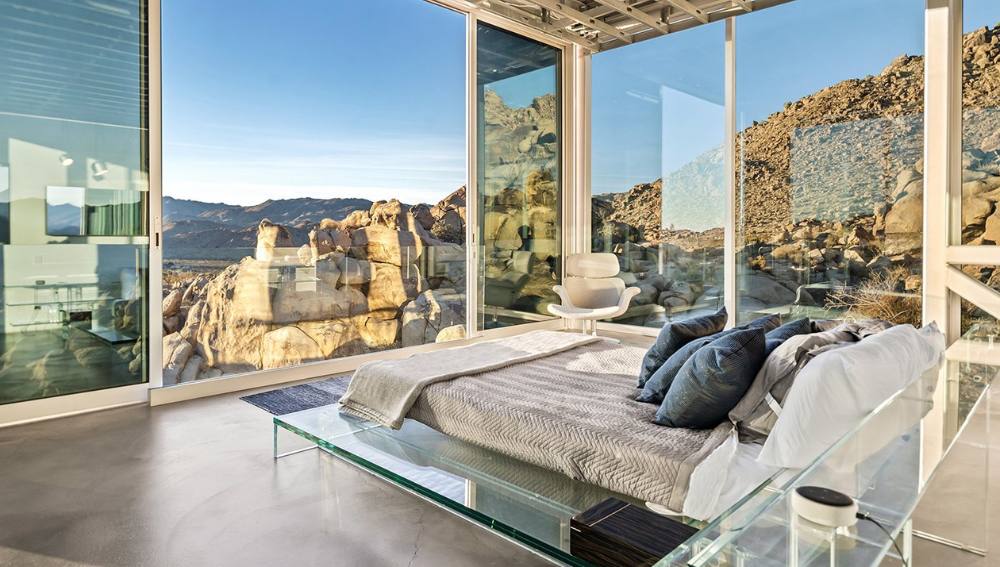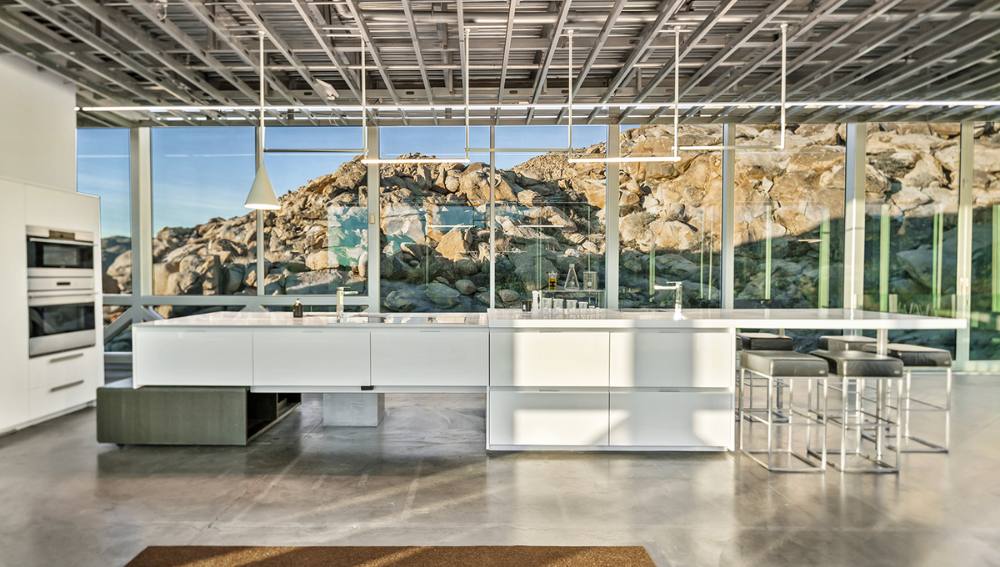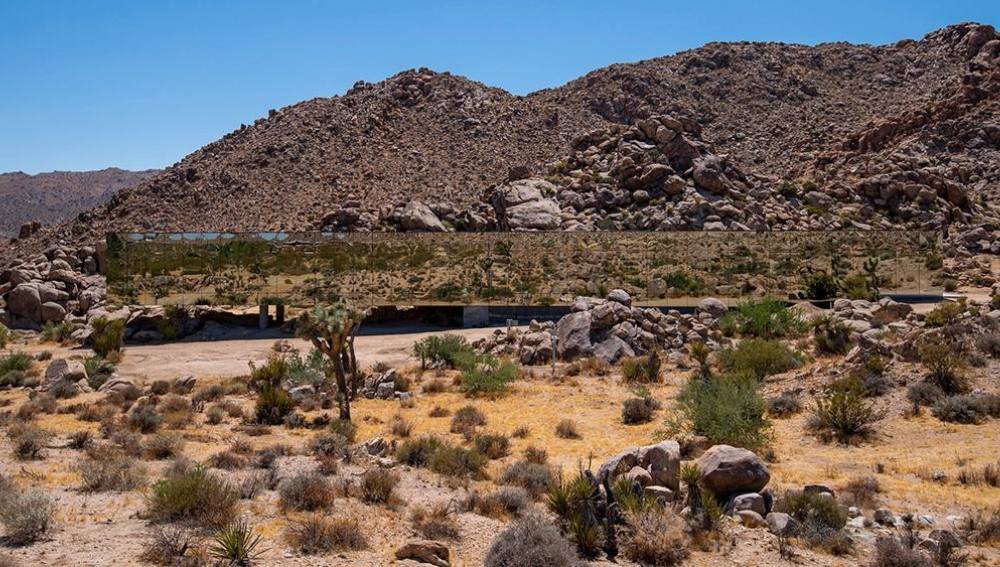 Source : www.invisible.house