Ledgerock House : The floating villa on Hudson River
Imagine living on a rocky ledge floating on the Hudson River? Well, Ledgerock House makes that possible. On top of being located in a mesmerizing place, this house is an architectural masterpiece.
Located about 90 minutes away from Manhattan, Ledgerock House is a 15,000 square foot Villa and it was specifically designed to give you the impression of floating on water.
Almost every room offer a stunning river view. The interior of this steel framed structure is lined with a mix of wood, stones and other rare materials.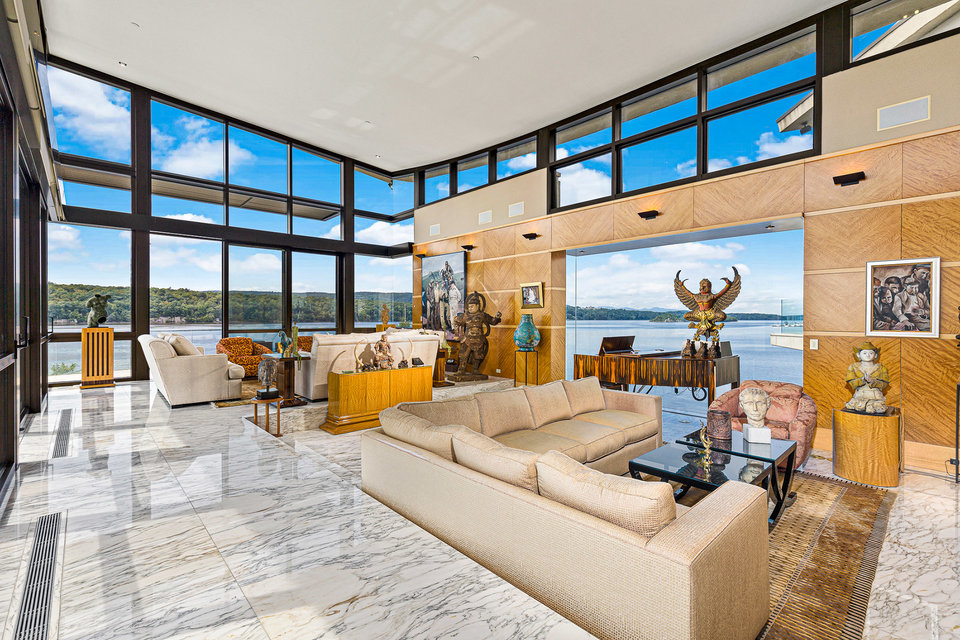 It includes a total of 5 bedrooms, 7 bathrooms, a movie room and indoor swimming pool, spa, gym … basically everything anyone has ever dreamt of.
Thee exterior makes no exception, in the outstanding design of this house. Ledgerock House is located on a 10 acres rocky outcropping, all around the house you will find a second built-in swimming pool, and outdoor kitchen, a fire pit and a hot tub from which you will have one of the most expensive views of the Hudson River.
Discover more astonishing homes in our VILLA section.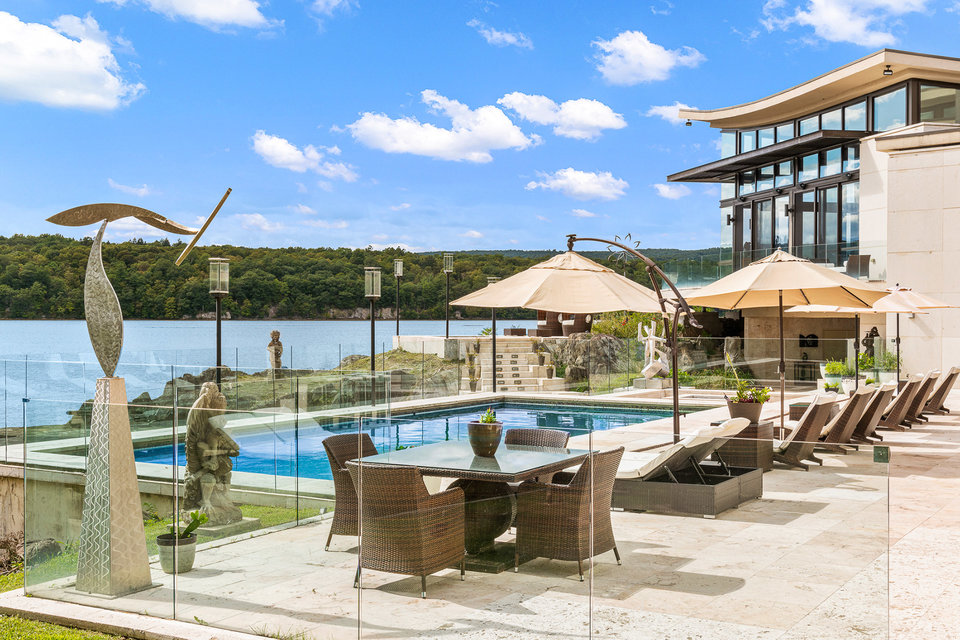 Since January 18 2023, it had been put up for auction online and found a buyer for $45 000 000.