Villa Saachi : a lost oasis in the middle of Bali rice cultivations
Close to Canggu rice growing cultures, the Villa Saachi is a magnificent piece of architecture. With its generous sizes, the estate is 10 000 m2 wide ; the house is 660. Two companies, el Colectivo and the Saachi group, imagined this villa which was finalized in 2019. Modern and tropical, it is one the most voluminous residences in Bali estate market.
Located 40 minutes from Denpasar international airport, the Villa Saachi was built on Kayu Tulang street in Canggu. Behind, the mythical Batu Bolong is one of the busiest streets in Bali.
An architectural accomplishment
Blending in perfectly with Bali splendid green fields, the Villa Saachi is nonetheless a true gem in contemporary architecture standards. Two distinct houses compose the residence which are linked with a steel and teak wood bridge. The foundations of the building use the property of the Batu Pilah stone. The rest was made with concrete, as the walls take singular forms thanks to textured concrete.
Upstairs, you may find five monochrome bedrooms with their king-size beds. Downstairs, the guests may enjoy five daylight filled bathrooms, an equipped kitchen, an intimate home-cinema… A 18 meters-long "infinity pool" is only a few steps from a 500 years old frangipani tree. Above the lounge, a lawned rooftop gives a breathtaking view on GreenBelt rice cultivations.
Villa Saachi : an invigorating and premium house
Another specificity of the Villa Saachi : in some parts of the residence the outside is directly connected to the inside. Under a roof, the dining room is in the open air. A small staircase links it with green lawns. Besides, all the windows and doors are sliding variations. Imported from Italy, its numerous windows easily let in daylight.
Moreover, some furnitures and components of the villa are marble-made (like the kitchen work surface). Next to one of the bathtubs, a splendid Jade Onyx orange marbled wall will take your breath away. Likewise, its countertops are in Monde Silver Brush or Serpe Antico marble.
Discover other luxurious houses put up for sale in our DESIGN section.
Villa Saachi from Saachi Cywinski on Vimeo.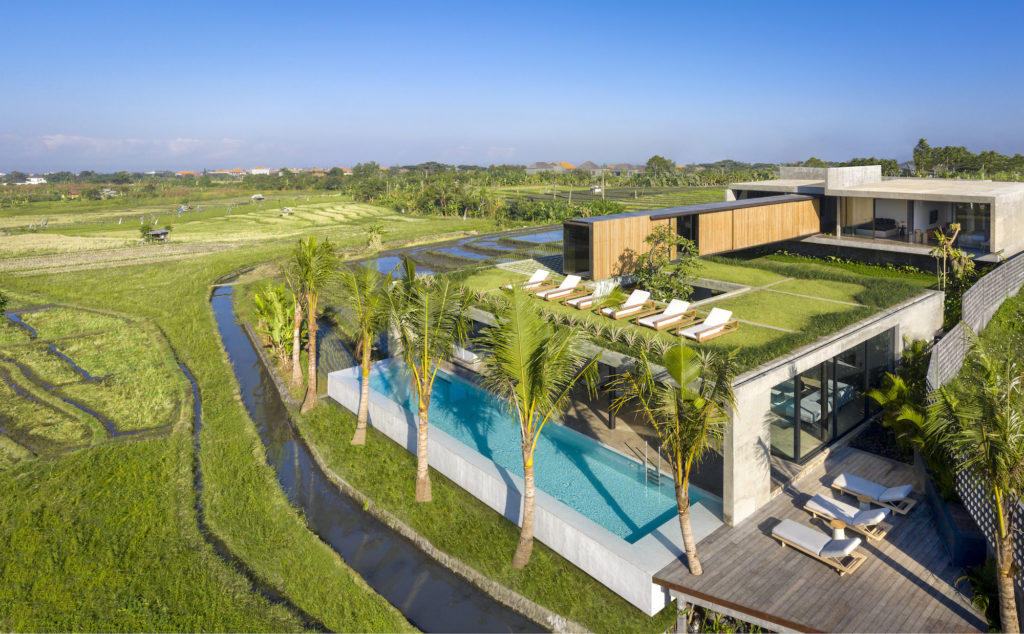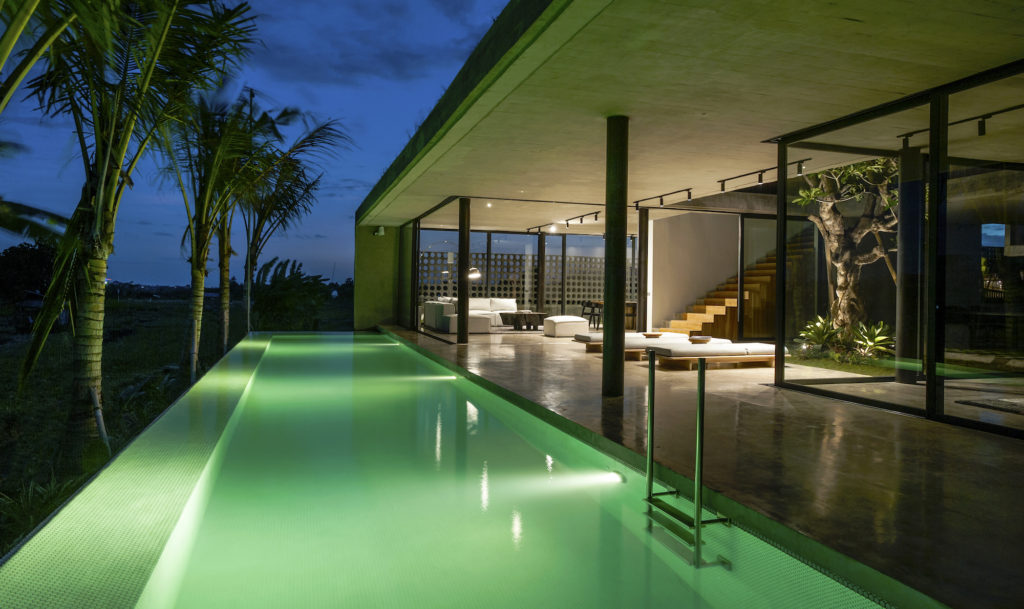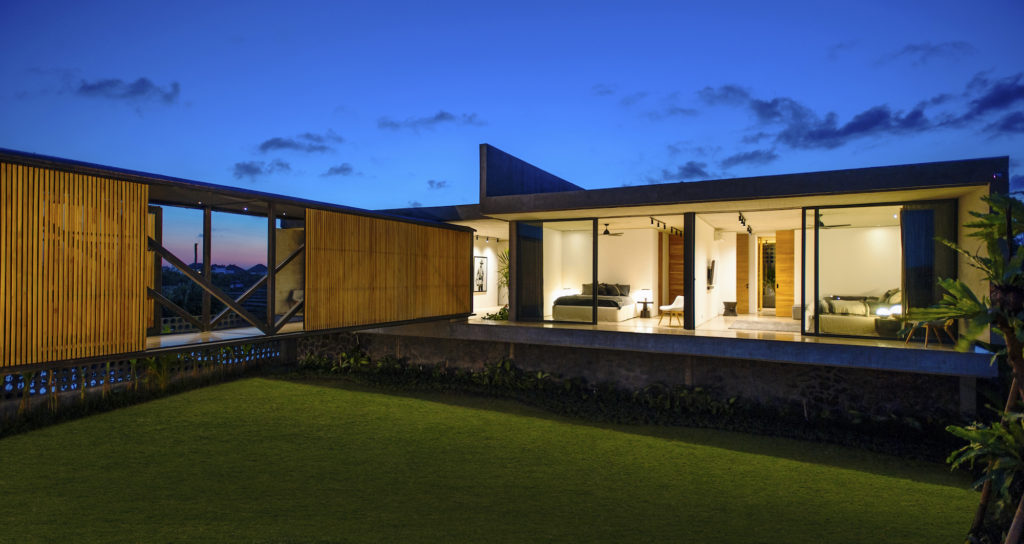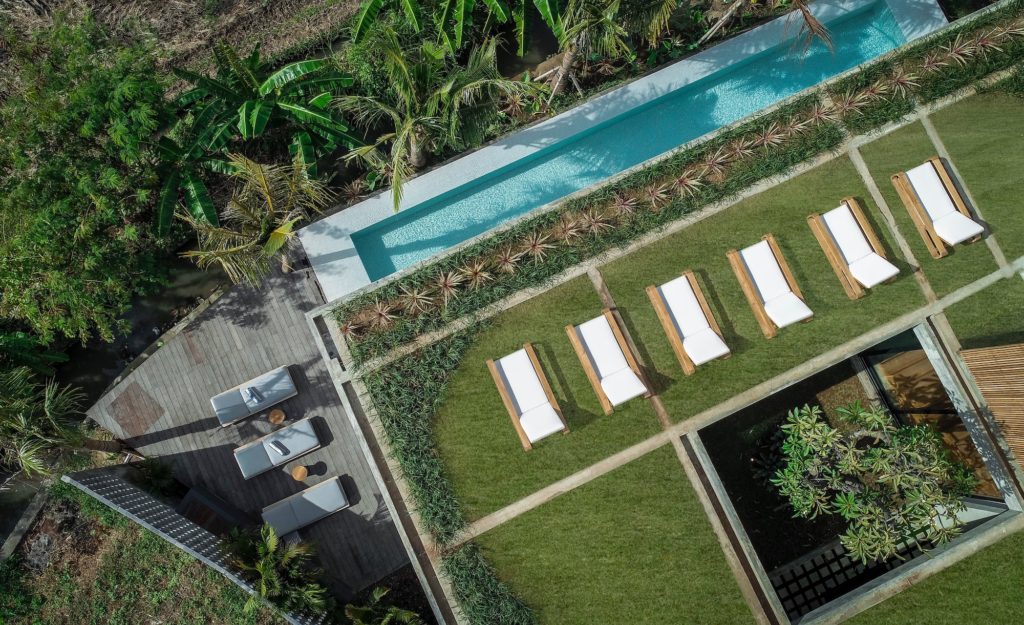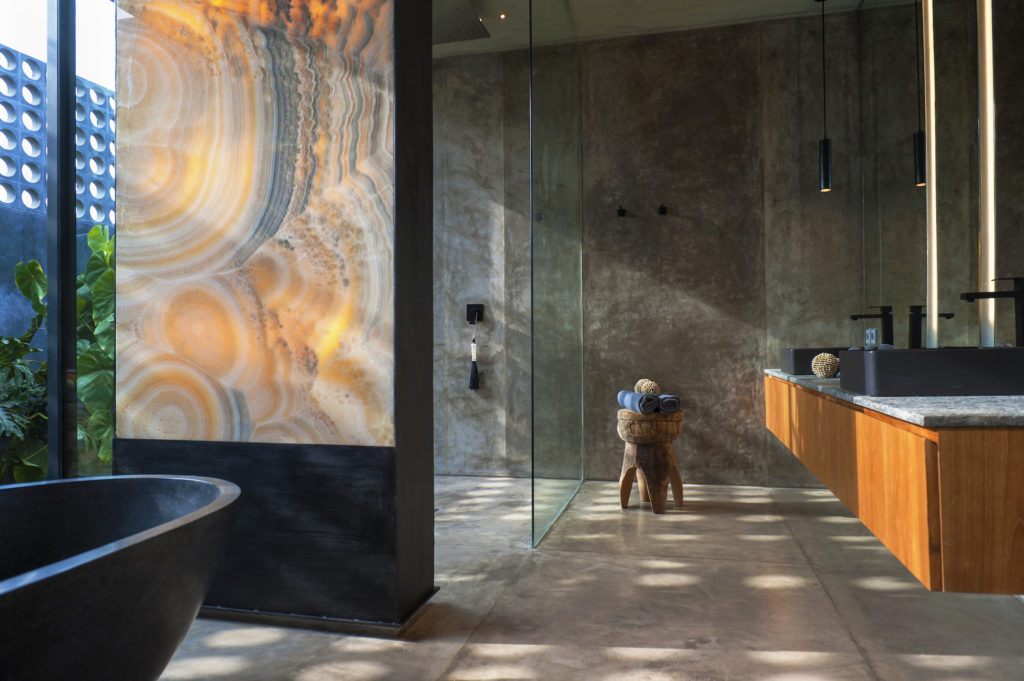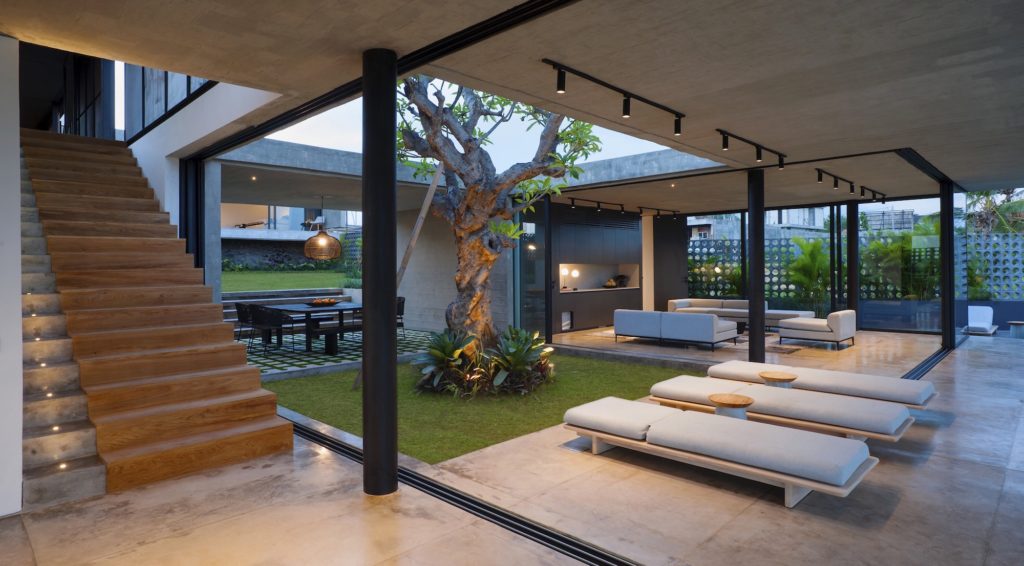 @Saachi Group