The Burgess ALFA NERO, the promise of an extraordinary journey
How to not be bewitched by the Burgess ALFA NERO ? Imagined by Alberto Pinto, an interior design visionary, this yacht is as unique as it is splendid. The 82 meters long ship is full of luxurious equipments and high-tech products. With its distinguished silhouette, the ALFA NERO is a highly sophisticated, innovative and hedonistic sea temple.
An adaptable and spacious ship
Created in 2007 in the Netherlands and put back on track in 2017, this Burgess and its six cabins may accommodate up to 12 simultaneous guests. The occupants of the boat can enjoy its luxurious installations. Among others, at the back of the ship, a pool (7 x 3.5m) can transform into a dancefloor at any time ; optimizing the exterior spaces for parties under a starry sky.
The ALFA NERO has equipments worthy of a palace
Let's go inside. Like the most exclusive palace in the world, the ship and its neat aesthetics have many highly sumptuous and top-of-the-range installations. Spa, beauty salon, jacuzzi, gym… Without losing in eccentricity, the comfort of the guests is the only watchword of the ship. Moreover, the Burgess is equipped with the latest high-tech sea toys : some SEABOB F5, Yamaha VXR, Novurania Luxury Yacht Tender, paddle boards, two-seater Sevylor kayaks or even diving equipments. The absolute must for a fresh and fun interlude !
Performance-wise, with its two 4680 hp MTU engines, the Burgess ALFA NERO has a consumption of 1000 liters by hours. The yacht can reach a top speed of 21 knots while having a 17 knots cruising speed.
Depending on the season, the cost of the Burgess ALFA NERO can reach the 840 000 euros mark.
Discover other invaluable ships in our YACHTS section.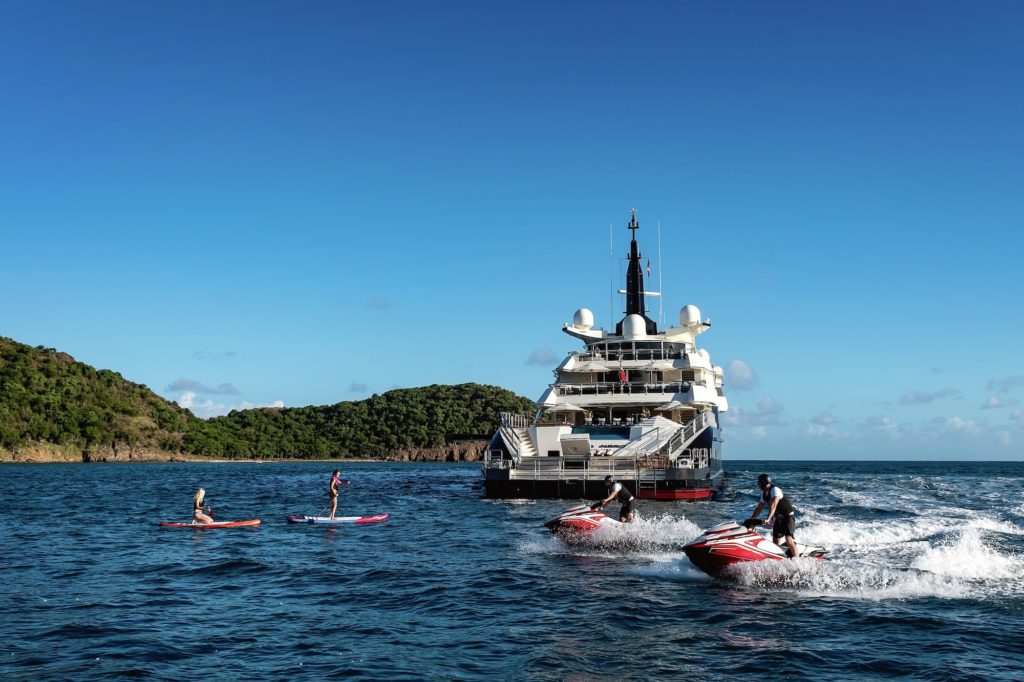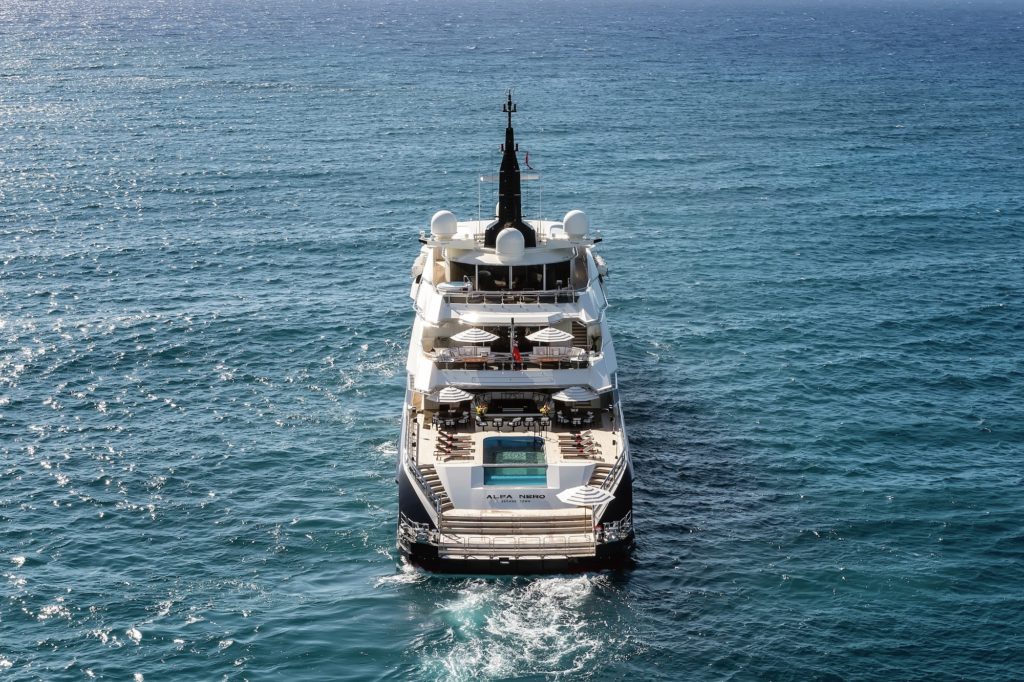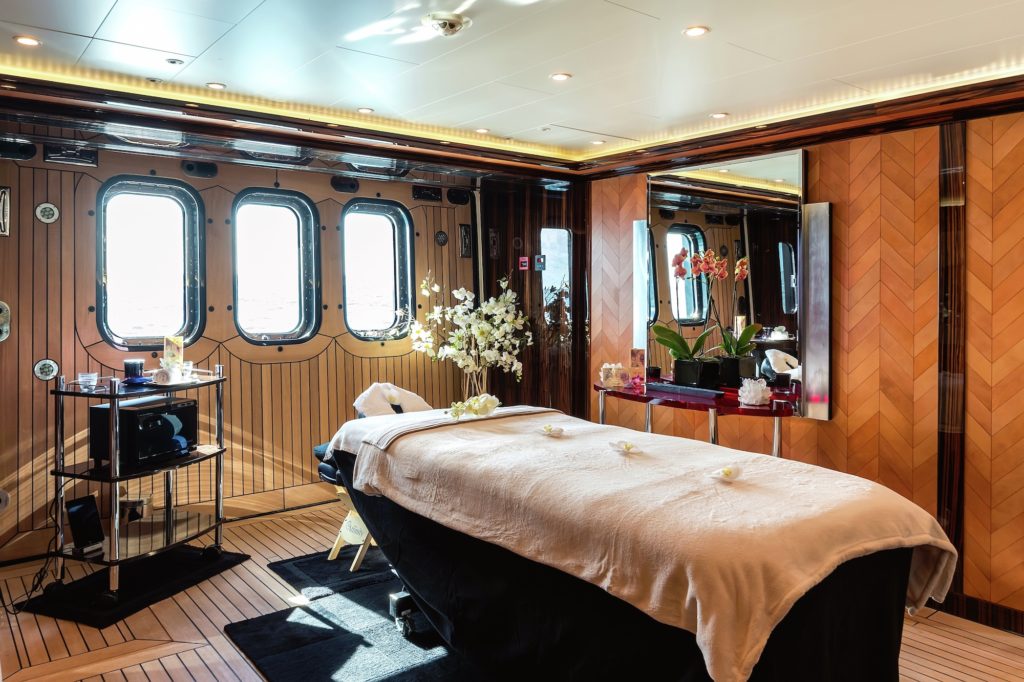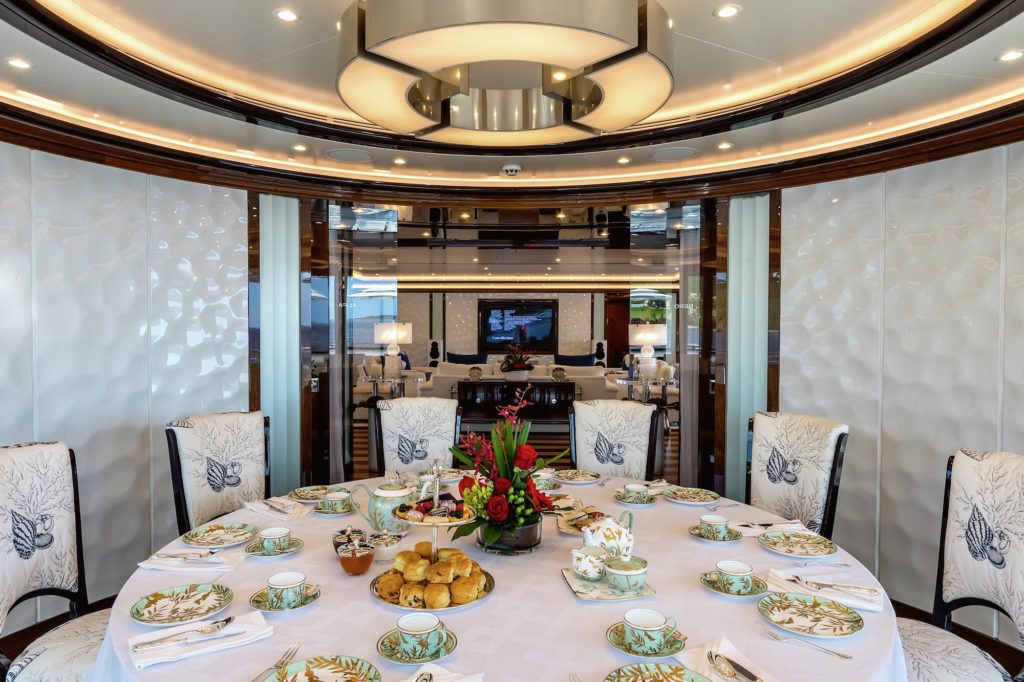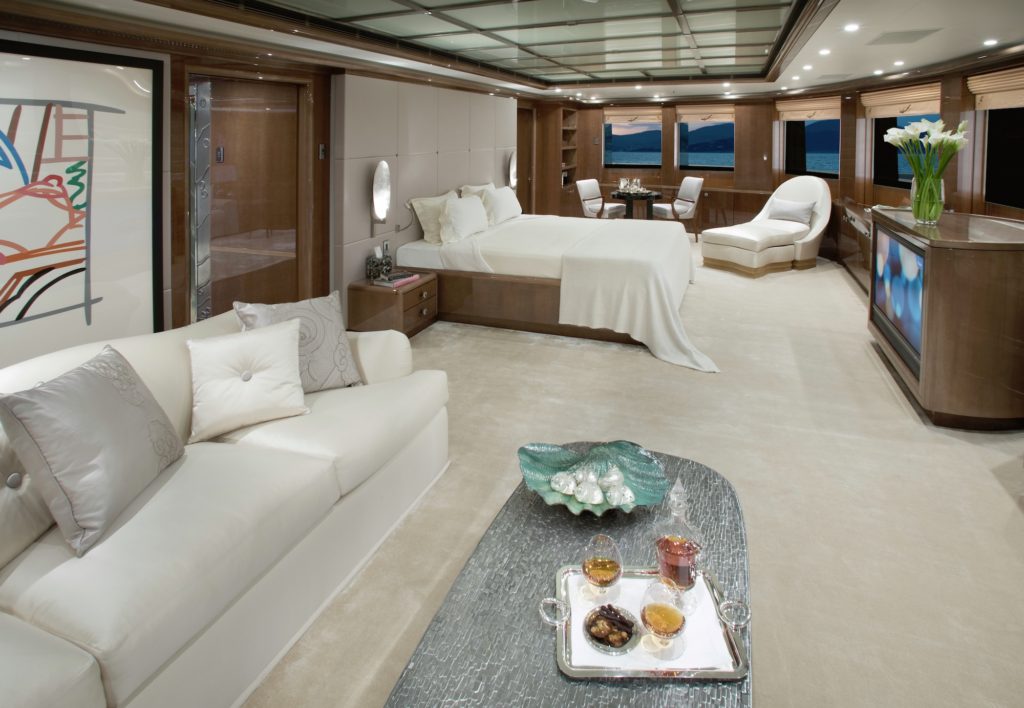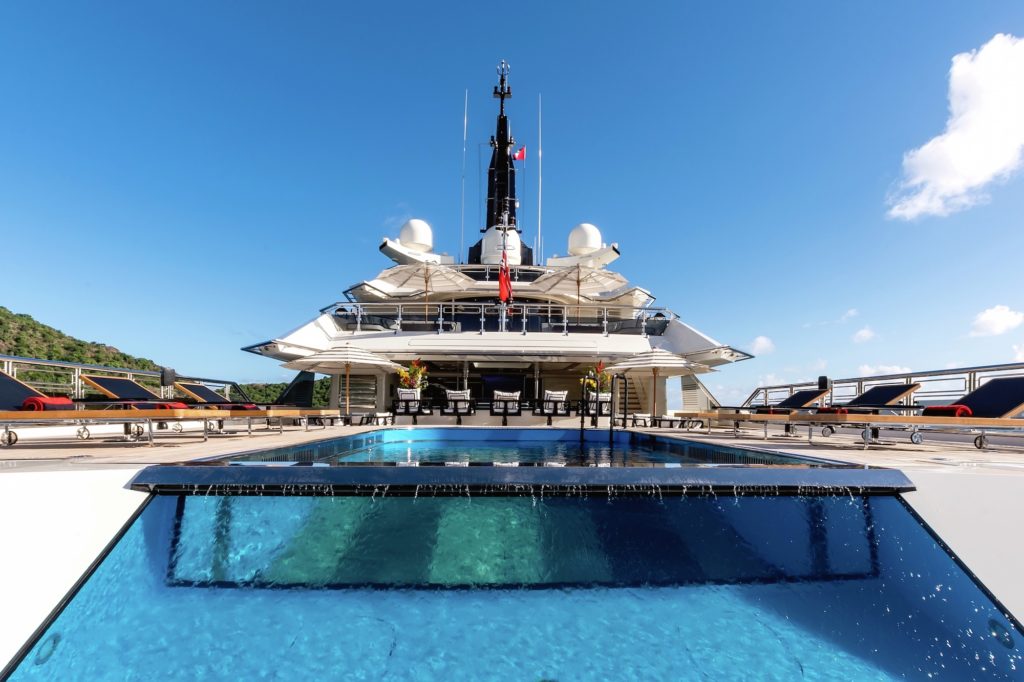 @Burgess