Auberge du Jeu de Paume : a luxurious XVIIIe century inspired hotel
Crossing history and refinement, the Auberge du Jeu de Paume has no equals. Close to the Château de Chantilly and its 19 275 acres wide estate, this hotel has 92 rooms and infrastructures at the peak of comfort and hedonism. As it was inspired by XVIII century French suites, the Auberge du Jeu de Paume is a true monument of French lifestyle.
A hotel of tradition
Refined, the chambers and suites of the Auberge du Jeu de Paume have two watchwords : aestheticism and luxury. Its most prestigious one, the Arc de Triomphe, can accommodate up to six people at once. With three king-size beds and three bathrooms in Carrare marble, the suite was imagined as a castle apartment. Moreover, it honors the equestrian world with stallion sculptures, horse equipments and rocking horses for kids. The Arc of Triomphe's view is also breathtaking. From its windows, we can see the gardens of the Domaine de Chantilly. Lastly, hand-made furnitures, Jouy canvas and a huge white chimney sublimate the suite.
Besides, you may choose from a dense panel of rooms and suites. To your liking, you can opt for a view of the Domaine or a terrace for morning breakfasts… The choice is yours !
A caretaker department will make sure that your stay suits your every needs. A Golden Key janitor will be present. 400 in France and 4 000 in the world, those premium butlers can meet any of your demands. Similarly, a room service delivers succulent meals, wines and cocktails at any hour of the day.
Some premium leisures
Therewith, the Auberge du Jeu de Paume is equipped with the finest relaxation installations.
Open from 7 a.m. to 11 p.m., the Spa Valmont de l'Auberge offers a truly relaxing interlude… Focusing on the virtues of Swiss medicine, the facility proposes anti-ageing treatments, signature cares and fitness sessions.
On a tastier note, two singular restaurants will stimulate the guests' chops. Led by chef Julien Lucas, La Table du Connétable is established at a few steps from the Domaine's gardens. Bourgeois and flowery, its menu highlights de freshness of its proximity products. More easy-going, the bar Le Jardin d'Hiver delivers a casual-chic atmosphere with a gourmand menu.
Note that the Auberge proposes somme offers that include an unlimited access to Domaine de Chantilly's facilities and/or a green fee at the Golf du Lys.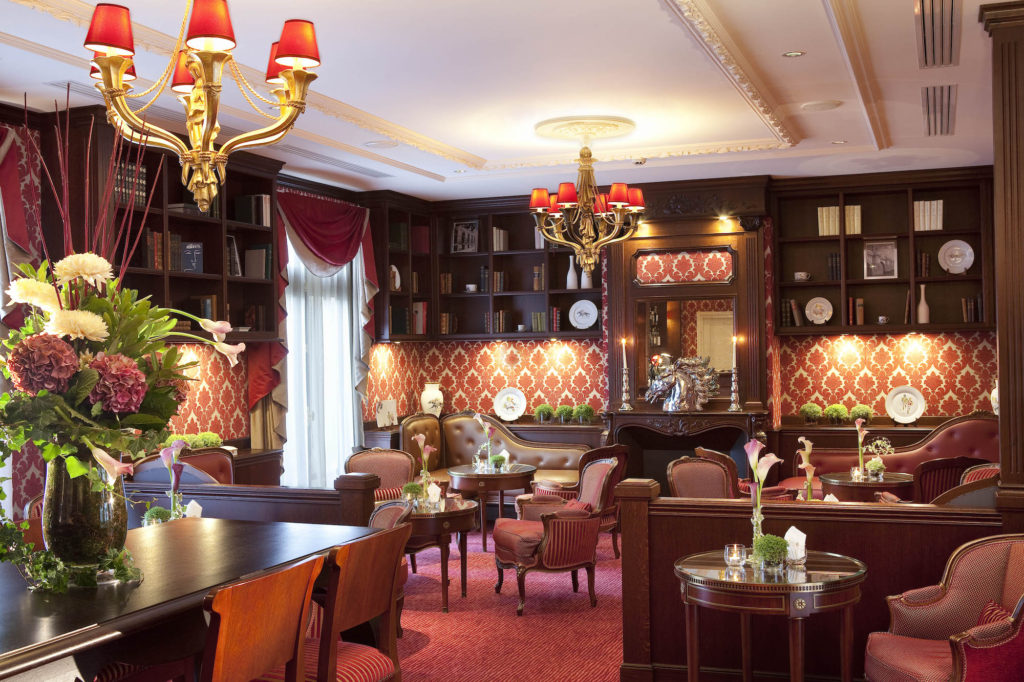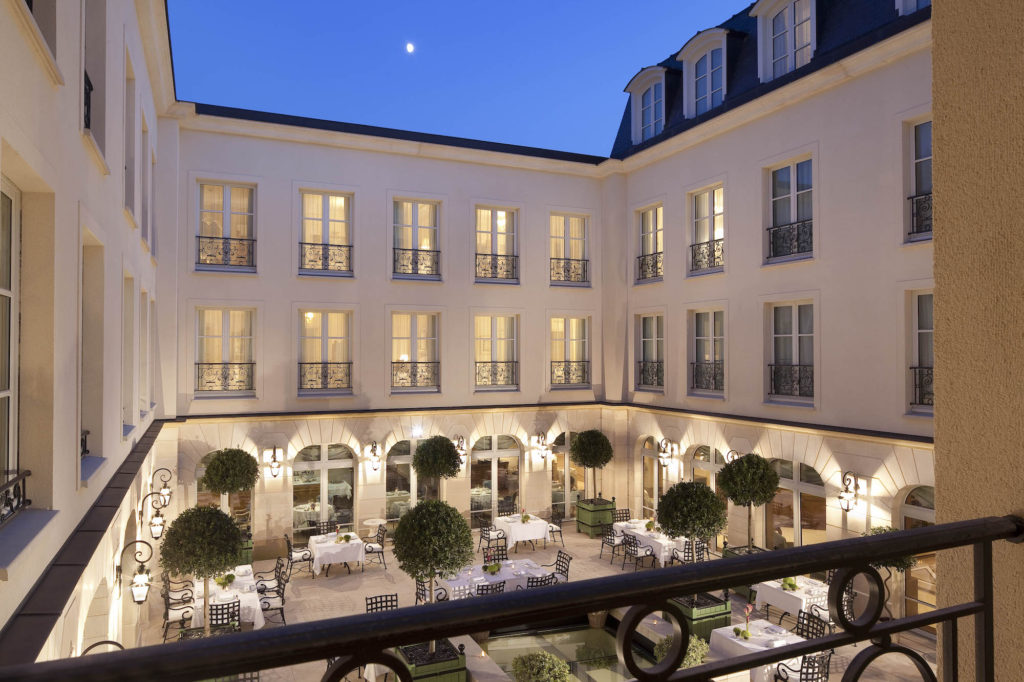 Book a room now and discovers the offers of the Auberge du Jeu de Paume.