Roberto Coin, Welcome to the jungle
After years working with the most prestigious jewellery brands, Roberto Coin was enthroned, in 2002, as first Italian jeweller and third international jeweller. Since then, Roberto Coin never stops creating fanciful and luxuriant jewels impregnated with great sensitivity.
 Roberto Coin's newborn: the King Cobra
Fond of the wildlife and inspired by the Chinese astrology, Roberto Coin proposes, over the years, different versions of his jewels celebrating the Chinese birth signs. Newborn from his new mini-collection, the King Cobra succeeds to the Dragon, Chinese chimera celebrated in 2012.
In February 2013, Chinese Year of the Snake, Roberto Coin let his imagination run wild and proposed a new version of his luxury creations around the emblematic King Cobra. The Italian jeweler Roberto Coin bends Italian style with Chinese inspiration and designed 2 masterpieces, one bangle and one necklace with black and white diamonds and exceptional blue sapphires, each jewel set with almost 100 carats. No doubt that you will shine brightly!
This unique snake charmer went even further by proposing a unique 18 carats white gold necklace set with diamonds, rubies and one fire opal. Roberto Coin's animal inspiration is obviously limitless!
Jessica Kahawaty, the new Middle-East Brand Ambassador for Roberto Coin
 Now the official brand ambassador for Roberto Coin, Jessica Kahawaty, the gorgeous Lebanese origin Miss World Australia, will probably wear in 2014 a new breath taking set of jewels celebrating the Year of the Horse, symbol of energy, spirit and creativity.
On the red carpet, Jessica Kahawaty will let her untamed beauty run wild and Roberto Coin's jewels will steal the spotlight.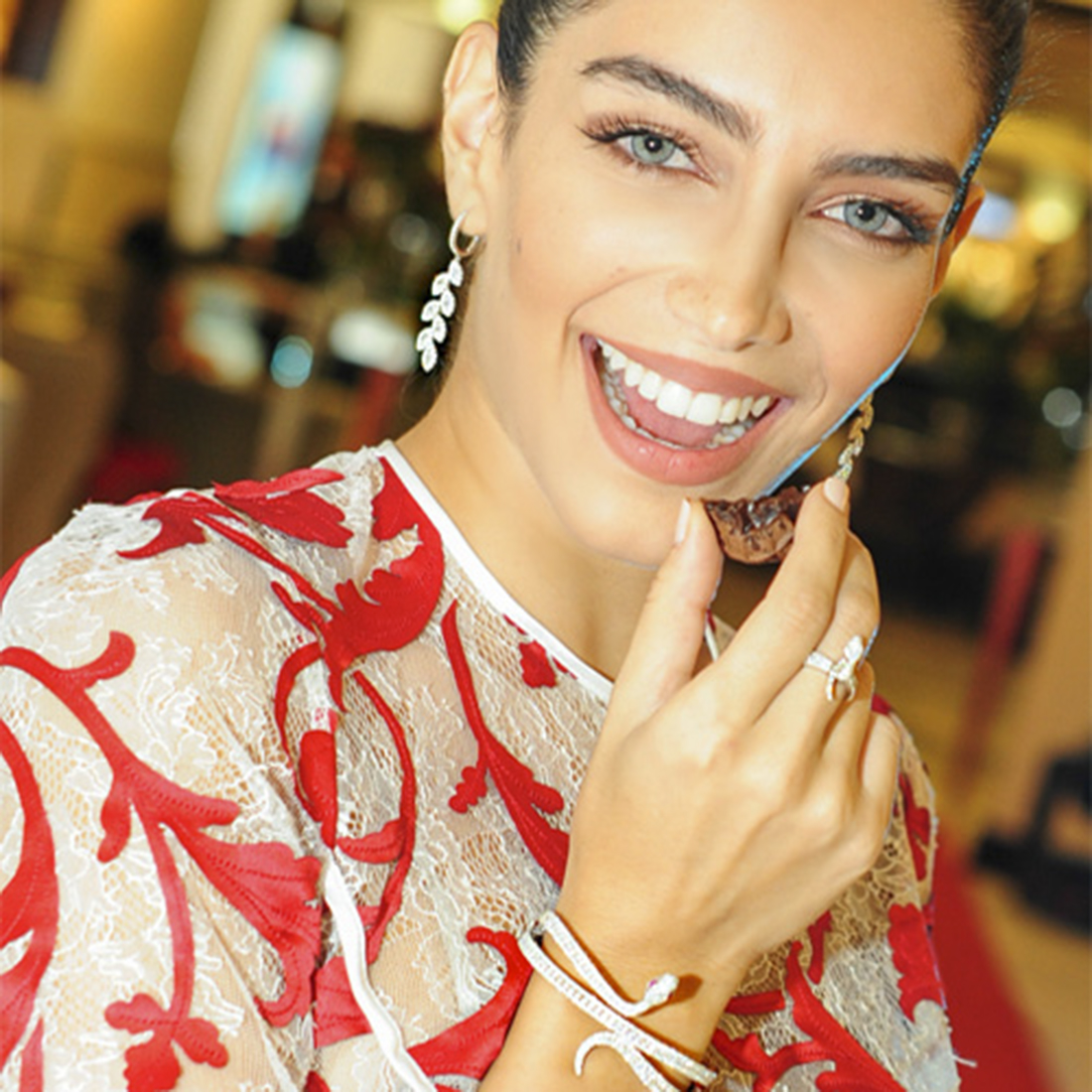 [button size="small" color="black" style="none" new_window="true" link="http://en.robertocoin.com/store/homepage"]More information on Roberto Coin's Website[/button]