Casa lee An utlra design residence
A masterpiece of the well-known Brazilian Architecture firm Studio MK27, this ultra contemporary creation invites you into discovering a universe at the very edge of design : an architectural jewel, located in Porto Feliz near São Paulo, Brazil.
Cradled in a green setting, this hotspot shelters harmoniously a spacious living-room, four bedrooms, a gym and a guest suite. Studio MK27 made a wise choice of placing the living room and dining room at the heart of the residence. This allows enjoying a magnificent view when opening out the sliding panels to garden on both sides, a pure moment of wonder.
The setting up of this high-end construction allows a natural-cross ventilation, connecting the middle section to the decked terrace and the finely conceived infinity pool. The two wooden box-like volumes, cover as well the living room sides and accommodate subtly the bar and kitchen spaces. The boxes' timber walls encase louvred Mashrabiya panels for higher ventilation and some more intimacy.
The gym and sauna occupy discreetly the rear area, with glazed wall slides leading to second terrace and a private pool.
Studio MK27's Eduardo Gylecerio has exclusively conceived extreme contemporary furniture for the Casa Lee, collaborating closely with the gifted Diana Radomysler to refine the residence's internal and external spaces. The result? A unique building overflowing with glitter. Welcome to Casa Lee.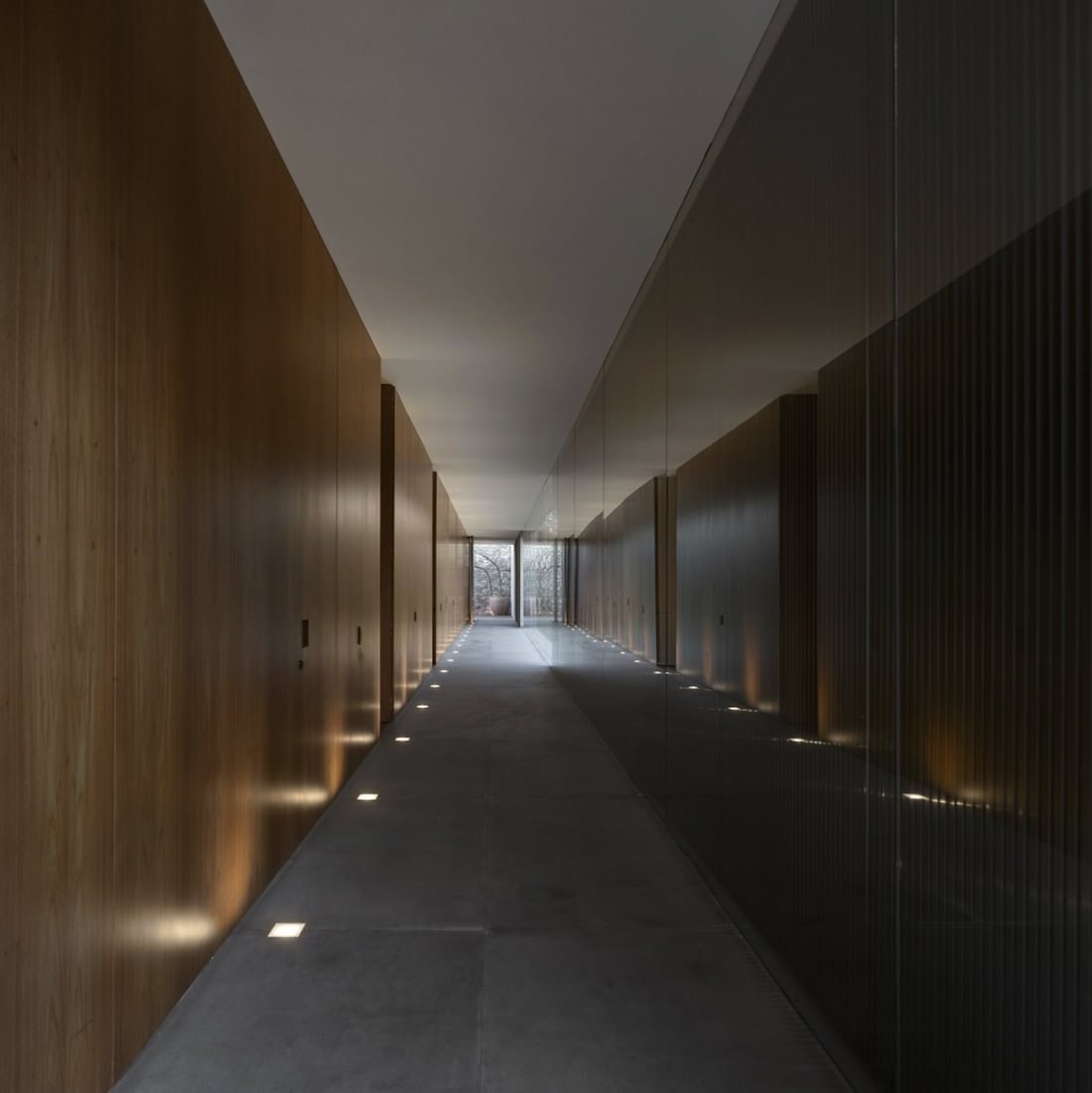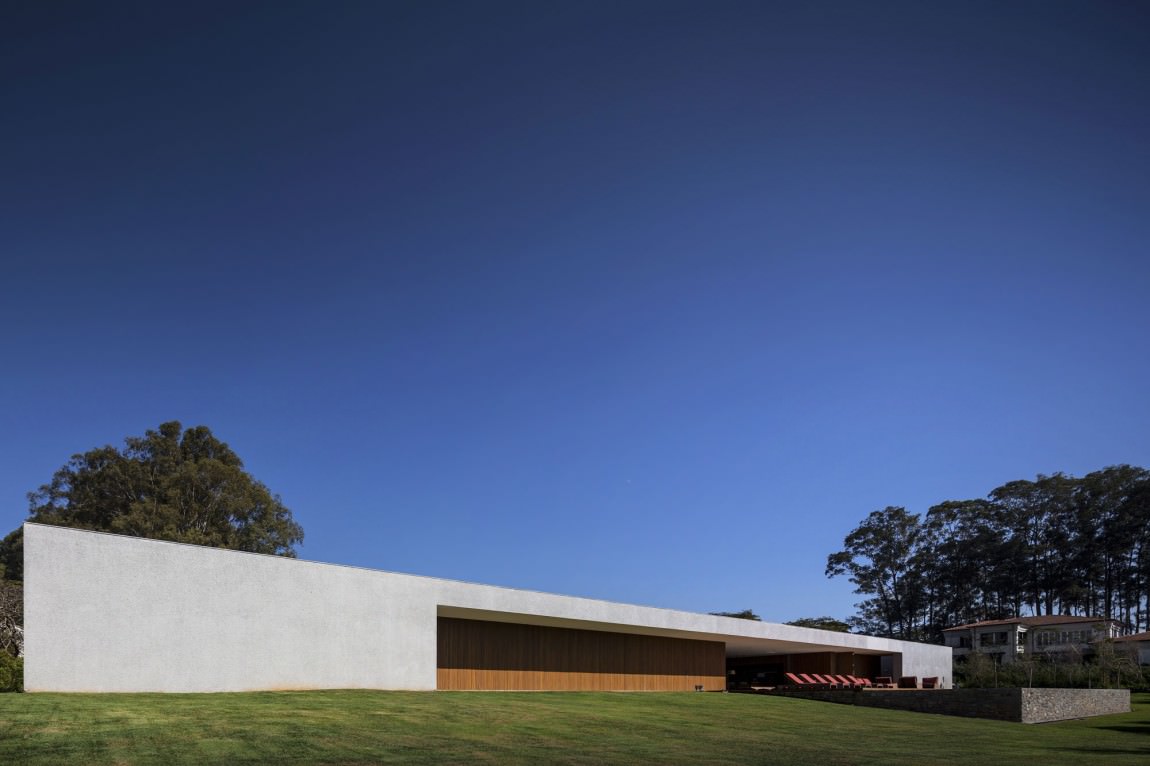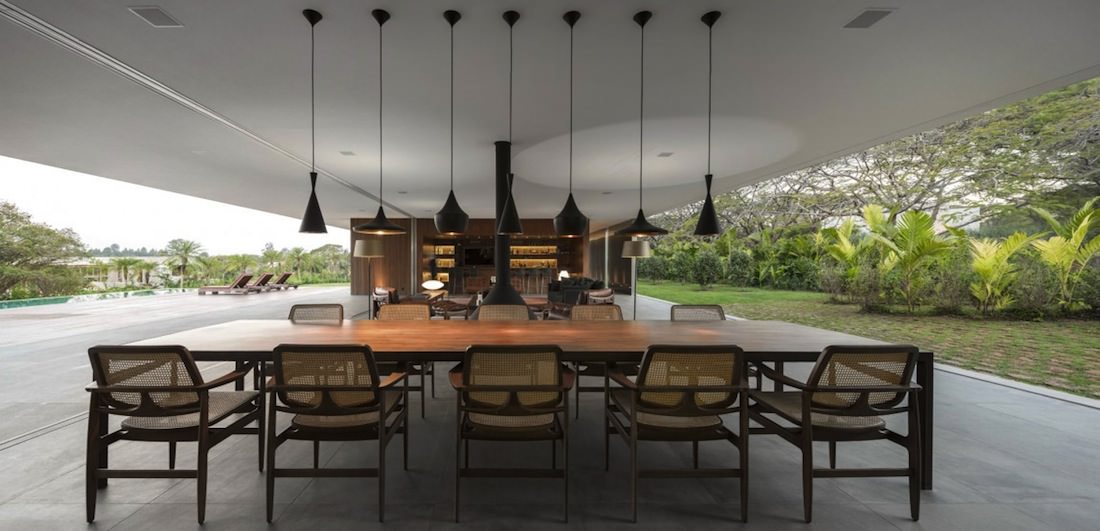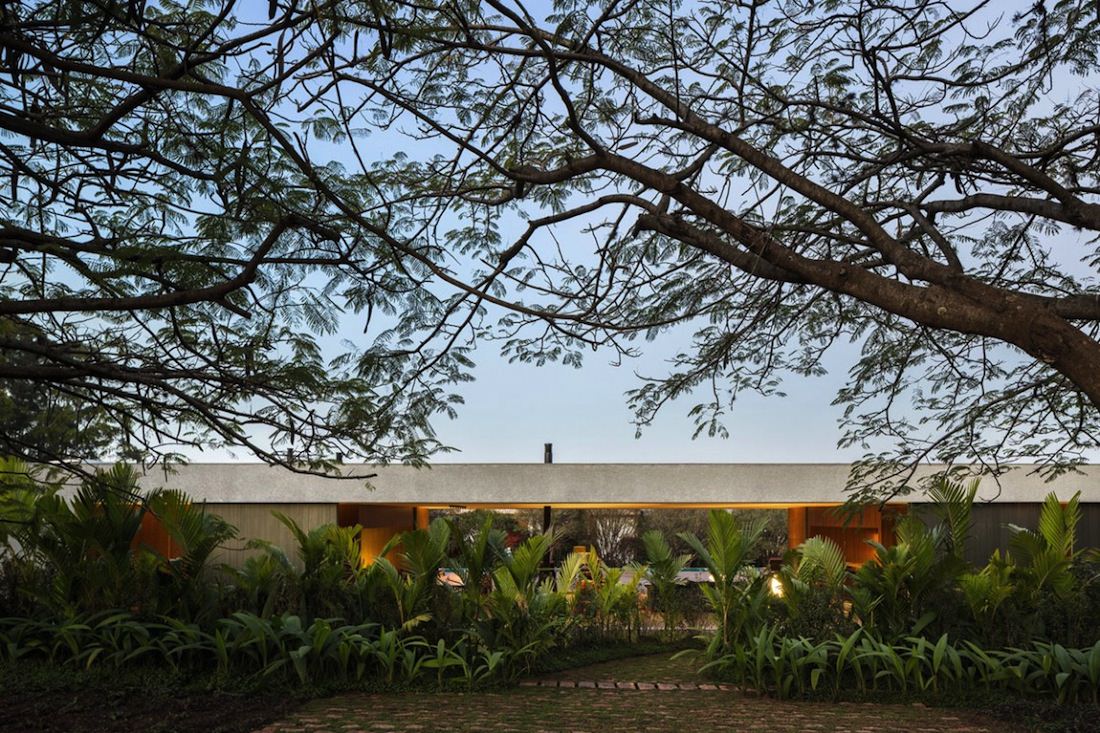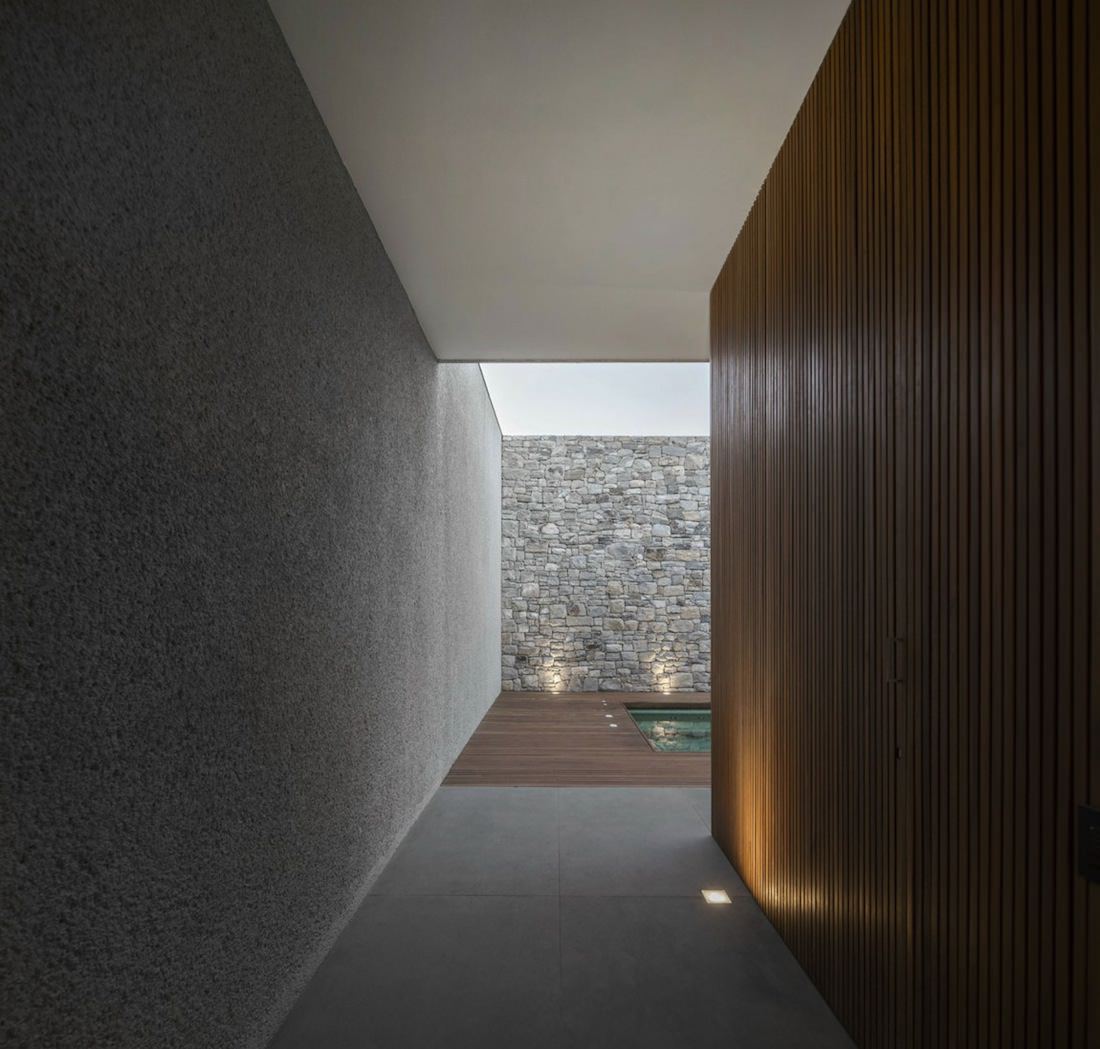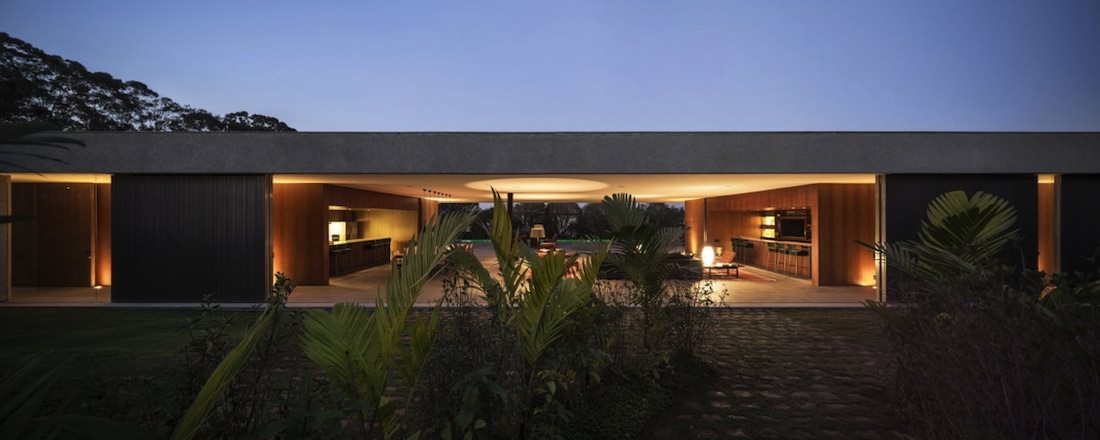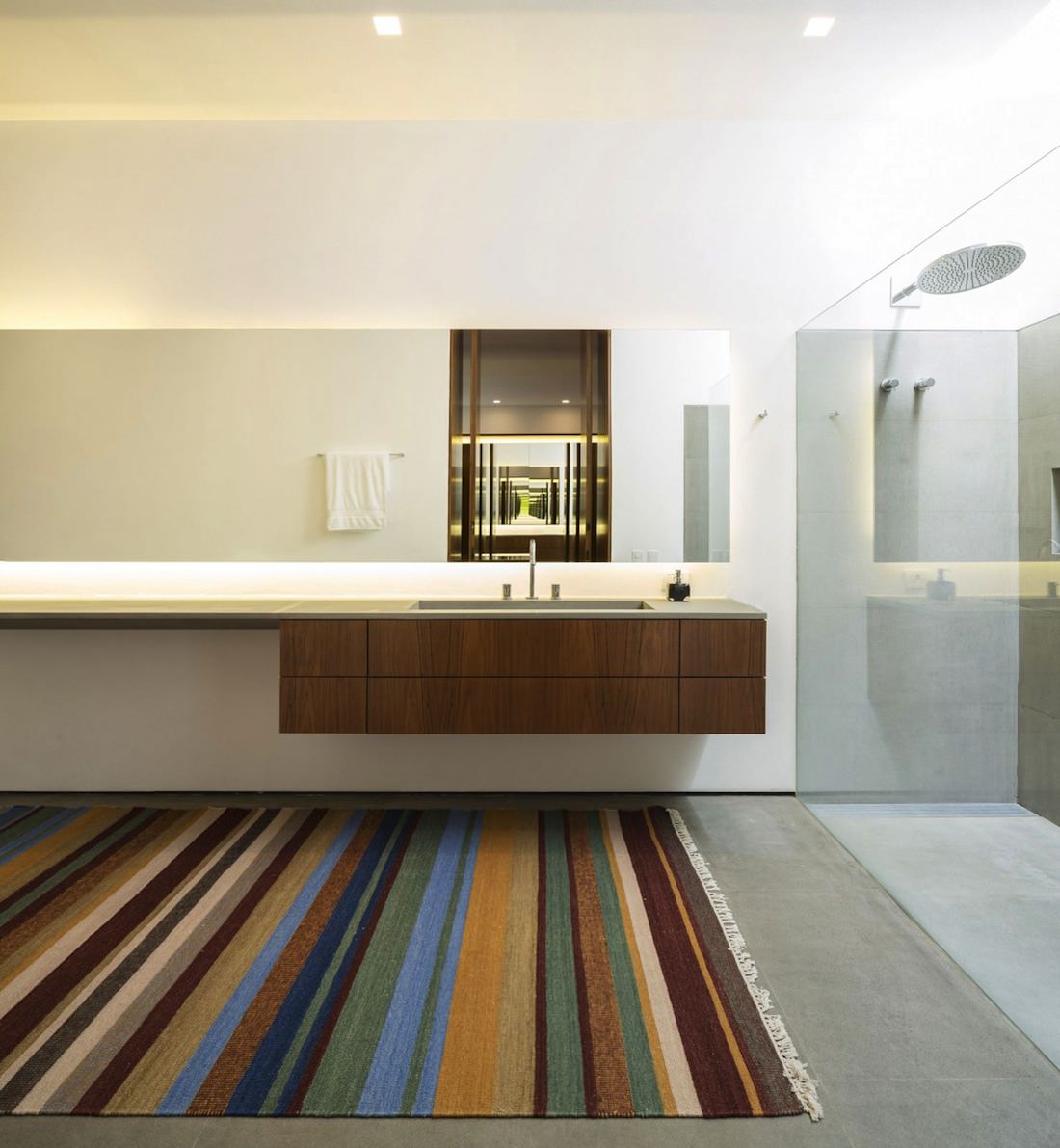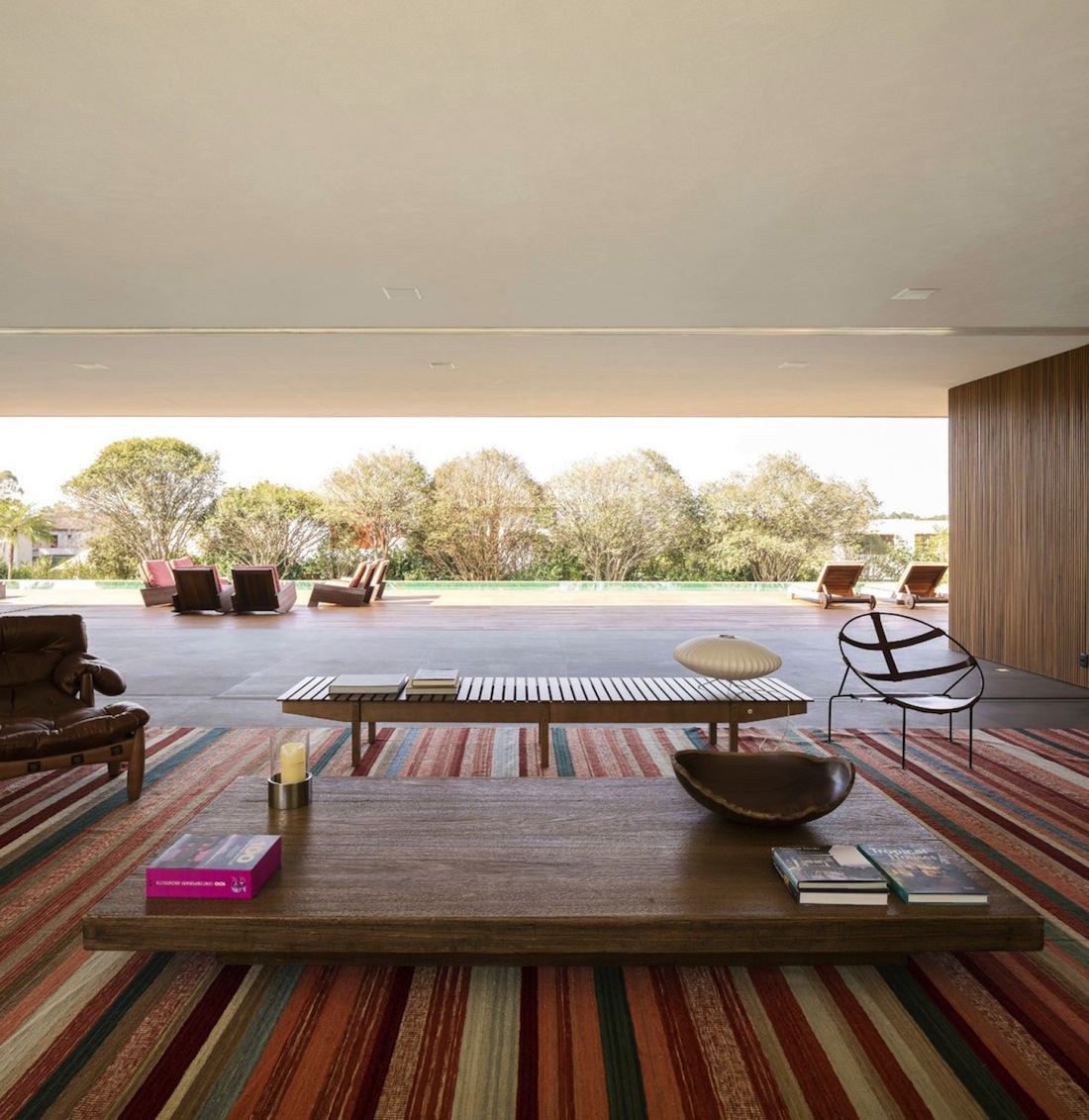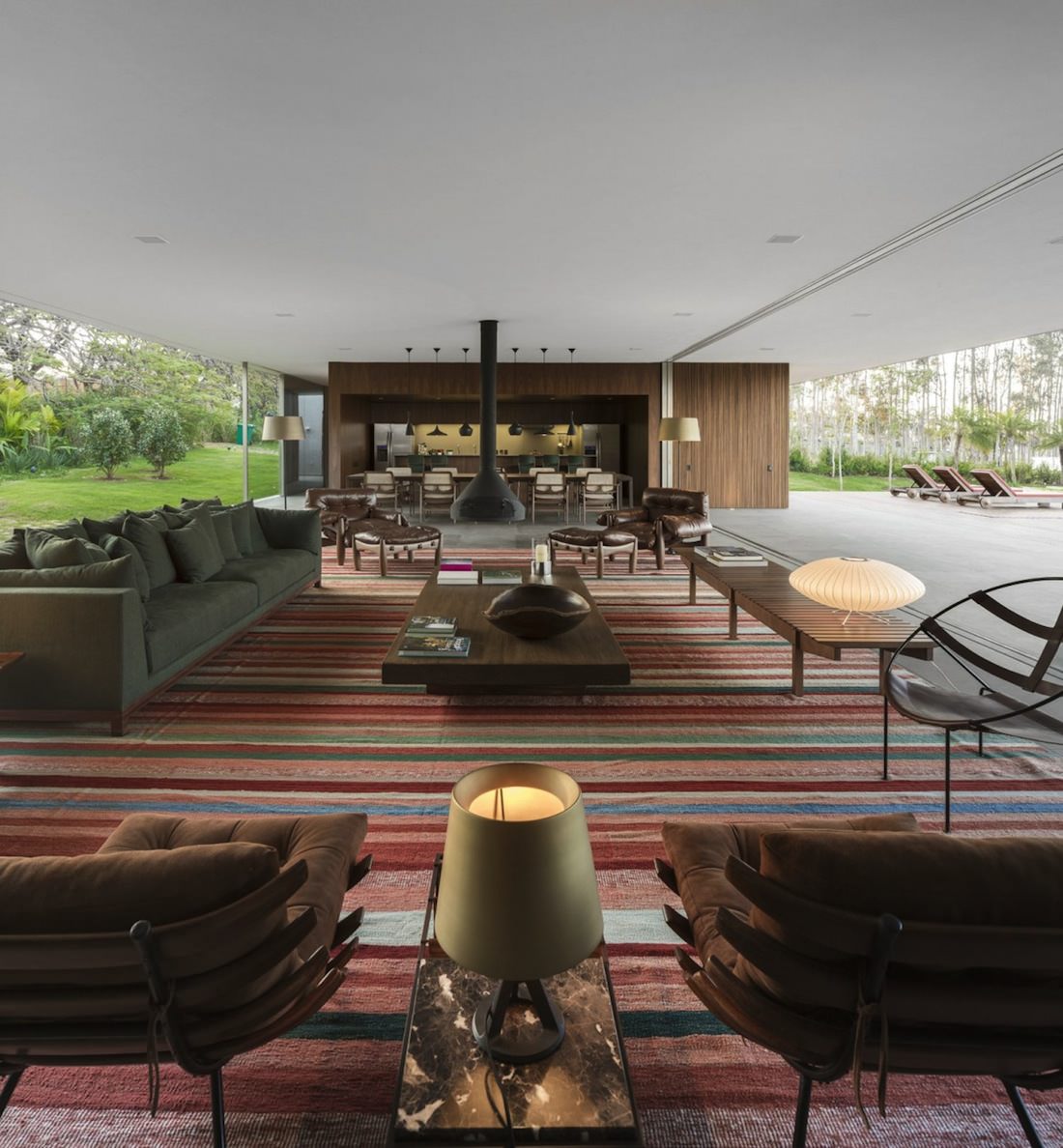 [button size="small" color="black" style="none" new_window="true" link="http://www.marciokogan.com.br/"]For Further information MK27 website[/button]