Lamborghini Aventador Superveloce: the first open-top roadster
The 14th August 2015 in California, Lamborghini finally revealed to the world the new Aventador LP 750-4 Superveloce Roadster. It is precisely during the Pebble Beach Elegance Contest that the lovers were able to discover the purest and most sports-oriented roadster that the Italian brand has ever designed.
Lighter and more dynamic
The LP 750-4 Superveloce has many advantages compared to the previous version. Faster and lighter, this one should be able to satisfy the dream-car lovers.
Its 6.5-liter V12 able to produce 750 hp provides make this the fastest roadster of the Italian bull. With a power increase of 50 hp compared to the previous version, Lamborghini thought to alleviate its new roadster of 50 kg, for a dry weight of 1,575 kg. An exceptional power-to-weight ratio of just 2,1kg/hp.
All these characteristics will allow you to leave a breath-taking acceleration experience, because the Superveloce is able to accelerate from 0 to100 km/h in just 2.9 seconds. Experts' thrills will not be harmed because the roadster may take them to a top speed of 350km/h.
Its acceleration prowess and ease of handling are all the more remarkable that the roadster possesses a unique design for the Superveloce range.
One of a kind
The LP 750-4 Superveloce is the first of the Lamborghini roadsters to offer an open-top experience.
Its hardtop made from carbon fiber gives it all the fluidity felt in the cockpit, for a more spirited driving. This hardtop is made with two roof parts that provide the perfect complement to the monocoque.
For this first open-top version, Lamborghini offers a wilder and classier roadster, magnified by its fixed fin above the extractor and its open window letting out the engine roar. A proof of the brand commitment to satisfy the lucky ones that will be able to buy this wonderful model.
Indeed the LP 750-4 roadster will only be delivered in a limited series of 500 units worldwide. This exclusive version will be priced at 428 400€, starting in spring 2016.
More dream car to discover in our SUPERCARS category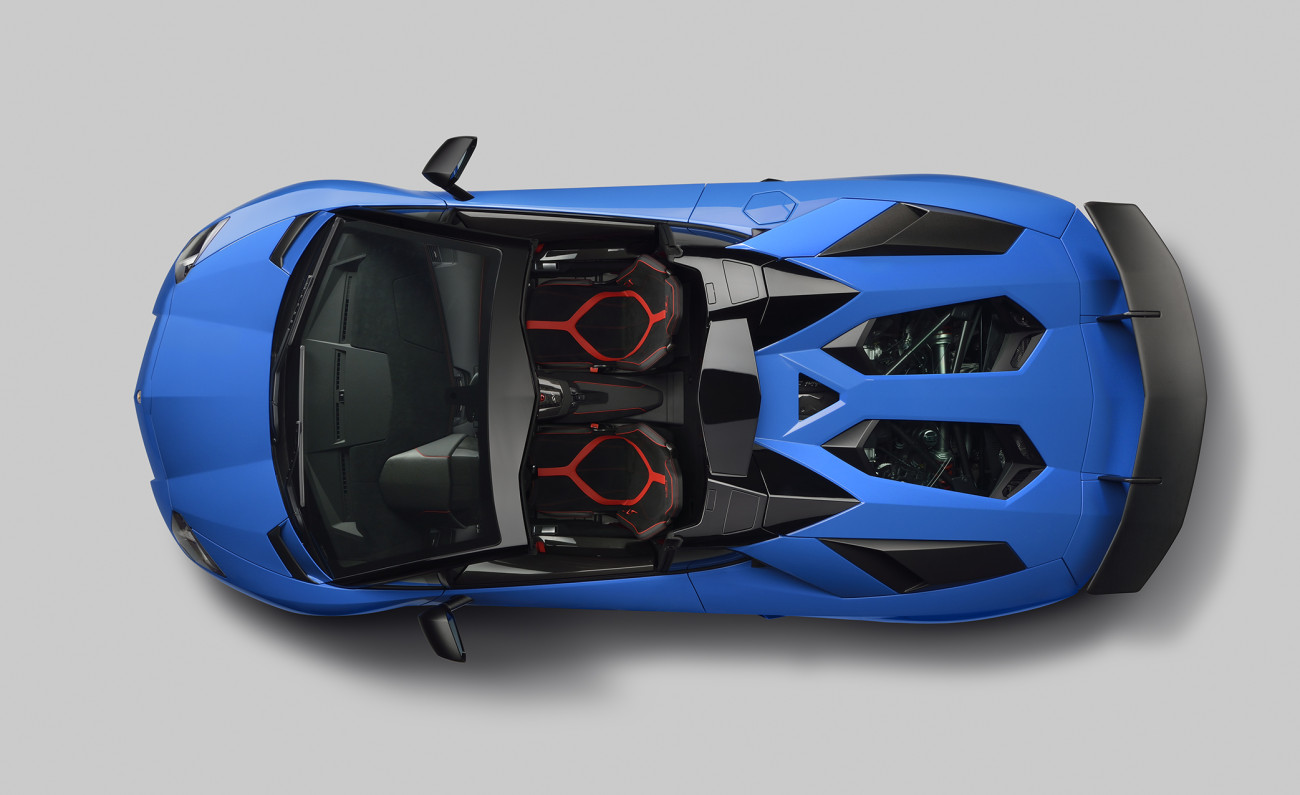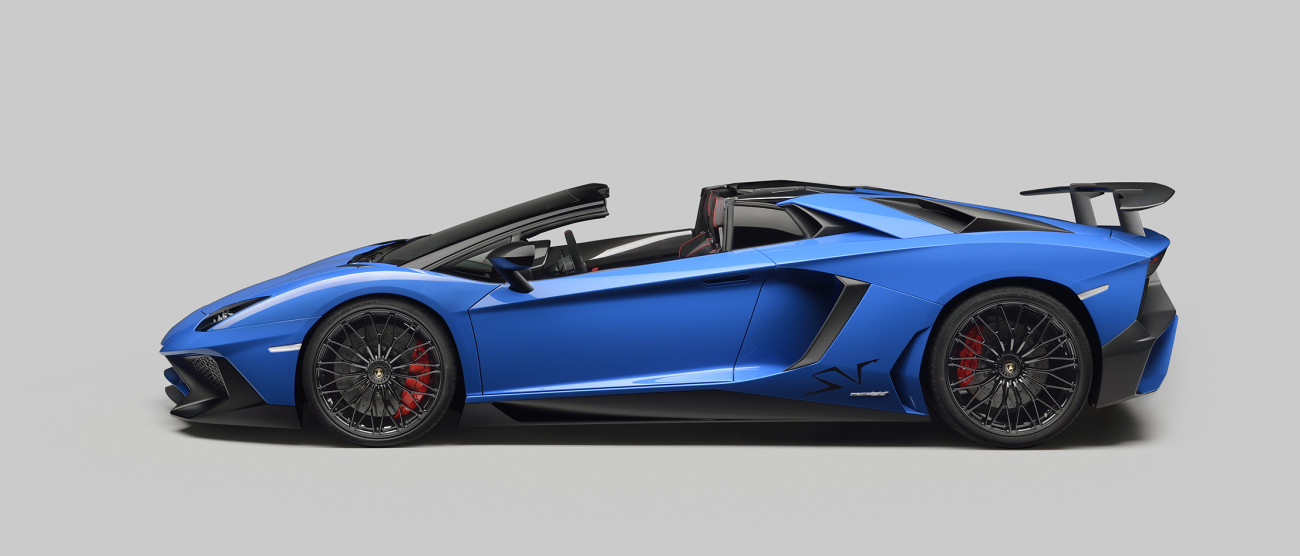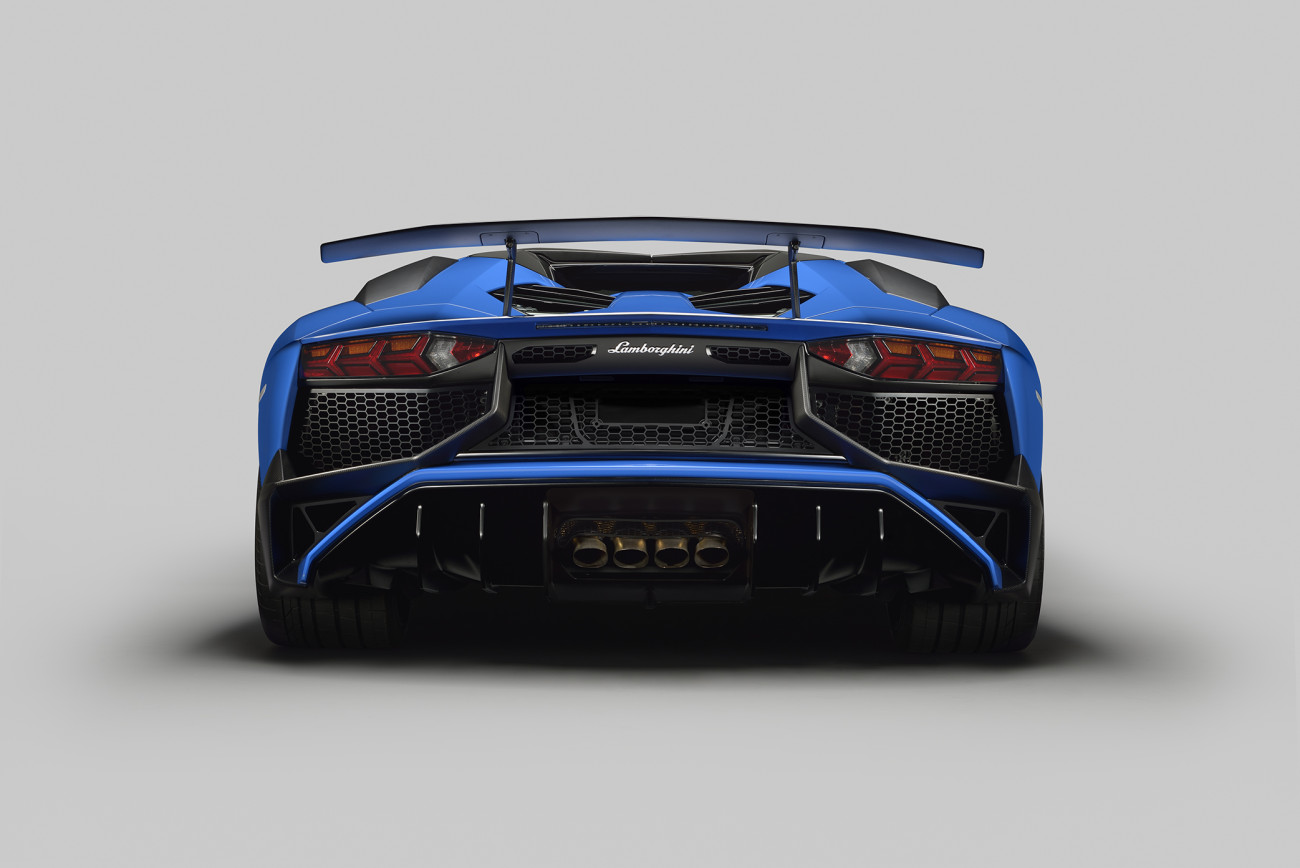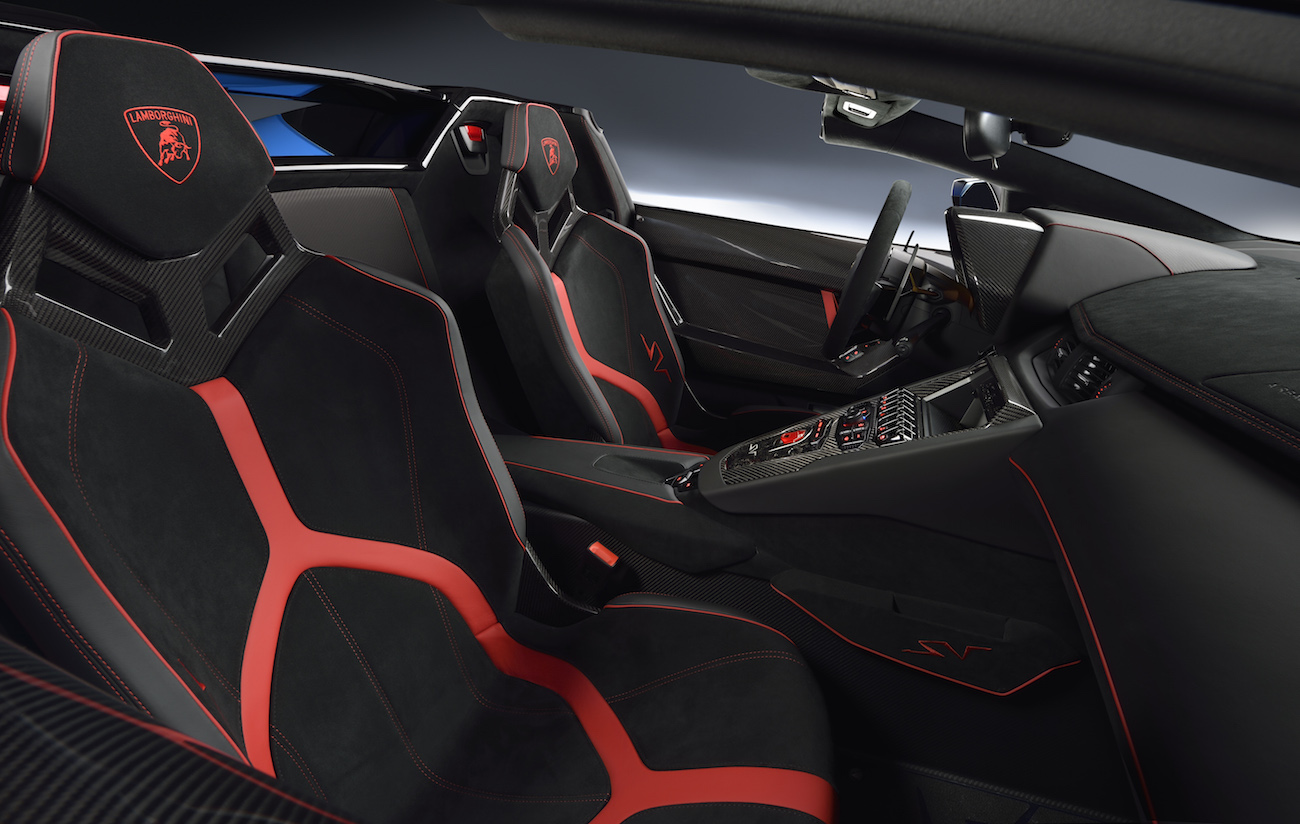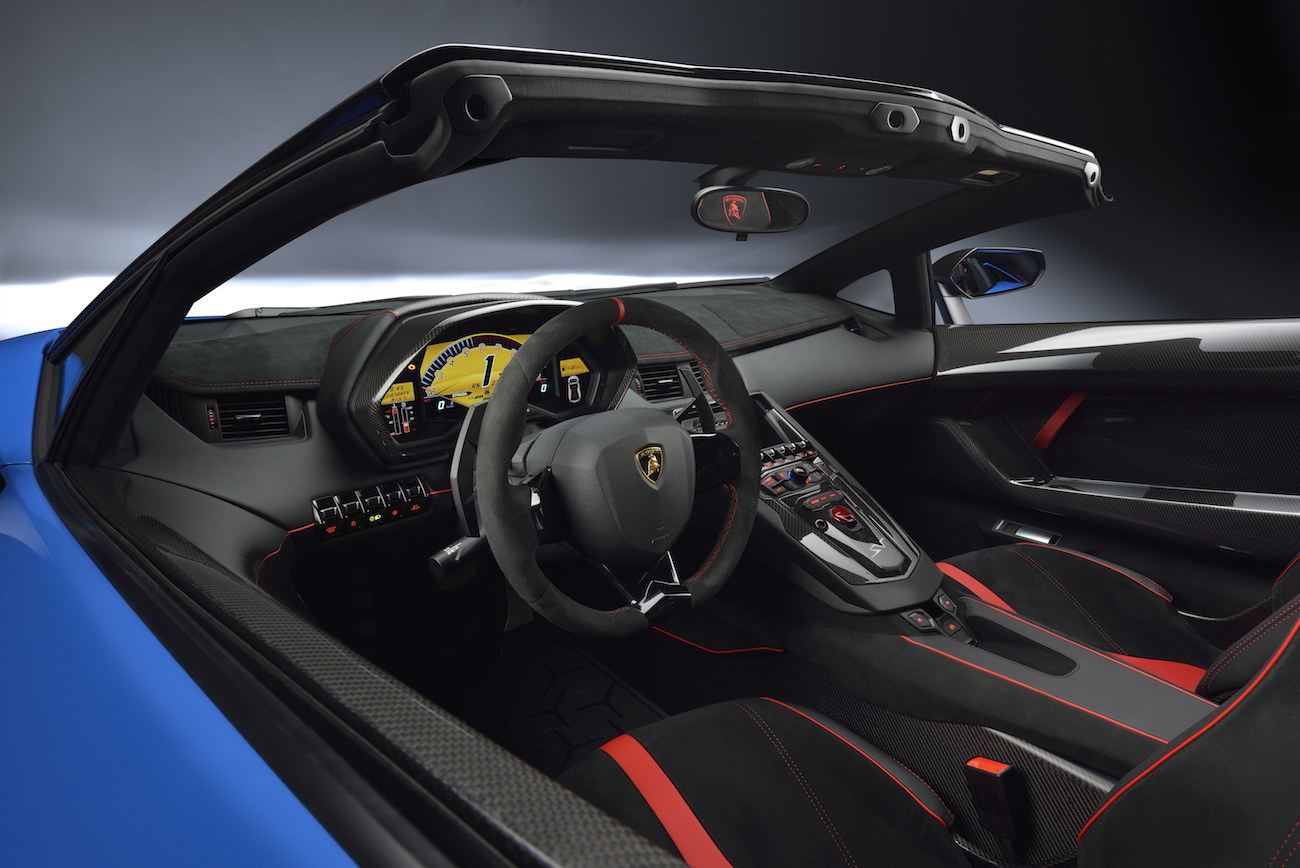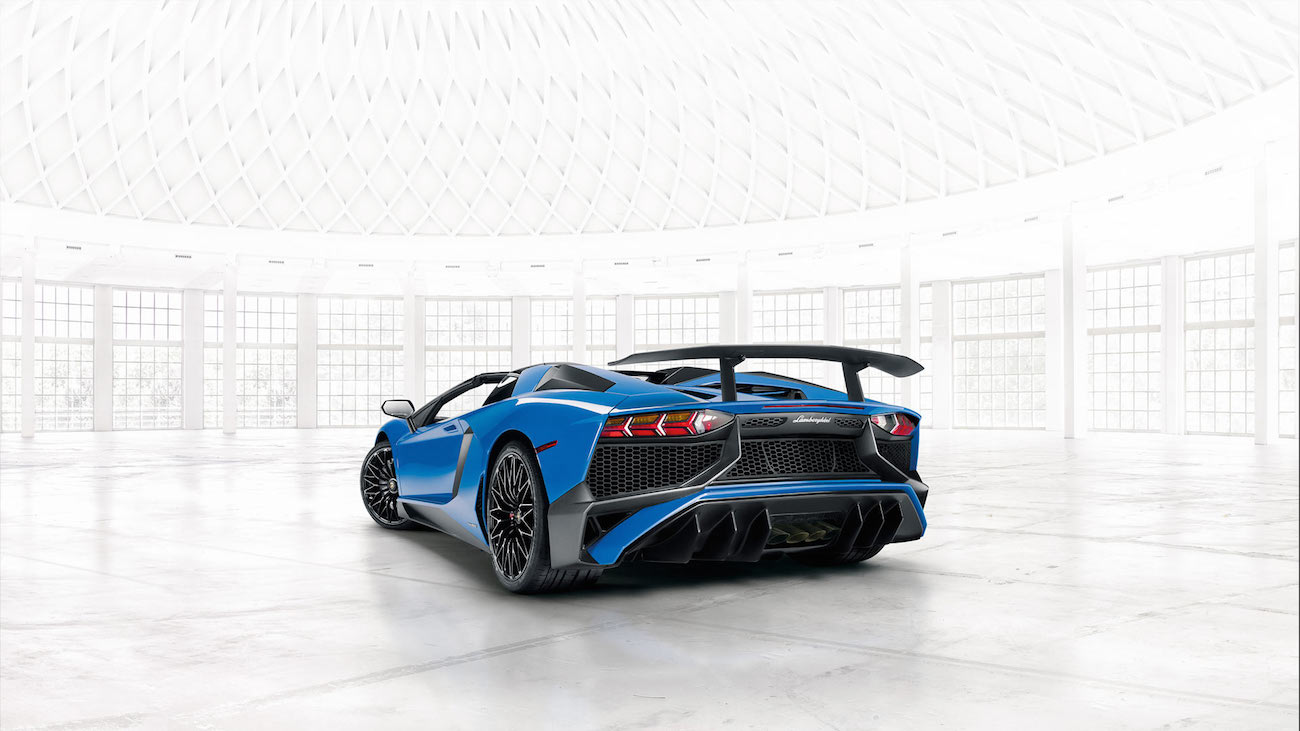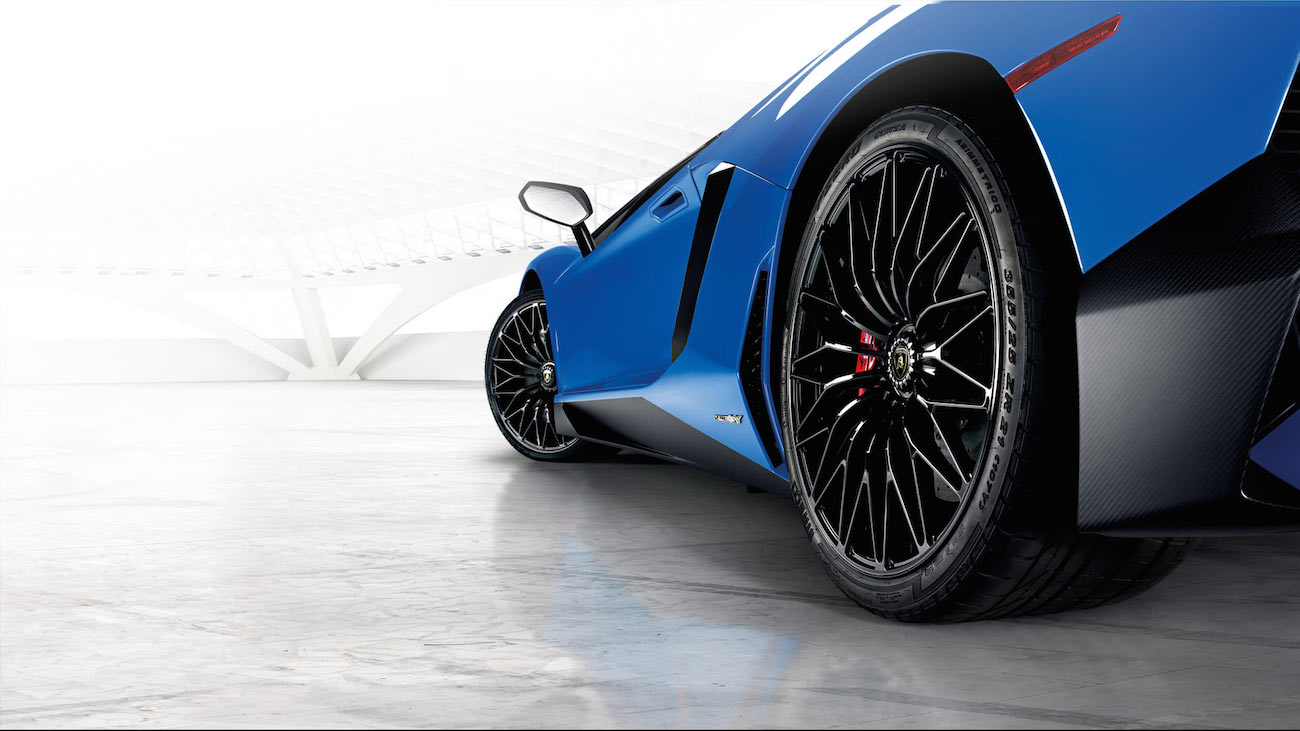 More info about the Lamborghini Aventador LP 750-4 Superveloce Roadster