Porsche 918 Spyder : Futuristic and agressive
The last version of the Porsche 918 Spyder is finally ready. It comes within the scope of a supercars new generation that is more environmentally friendly. Armed of an 887 horse power, this car is undeniably the star of the Frankfurt motor show.
Speaking of performances, The German firm promises a 0 to 100 km/h in only 2.8 seconds. Its hybrid motorization is elaborate and made of a 4.6-litre central V8 linked with two electric engines at the rear and front.
The Porsche 918 Spyder combines a four wheel drive system. Like any other iconic supercar, it can reach a top speed of 340 km/h allowing the driver on board to deeply feel a jet pilot's shiver. The Ferraris and Mclarens might be pushed aside.
The Porsche 918 a technological fury…
The Porsche 918 Spyder is without a doubt a car filled with the latest technological and electronic innovations. Its intelligent management system gives you the opportunity to chose between 5 different functioning modes :
E-power: All electric. The V8 sets foot when the battery level is low.
Hybrid: Switching between thermal and electric following the needs, to reduce consumption.
Sport Hybrid: Continuous thermal and electric motors to boost acceleration or as a backup according to the situation.
Race Hybrid, performance oriented. All the engines fully work and the PDK transmission is faster.
Hot lap, available for a limited duration, uses all the energy on board without reloading the battery.
The grey metallic version optimizes the shapes' perception and work, transmitted by the brand designers, especially when it comes to aerodynamic elements. The 918 Spyder's inside holds a central console almost all touch-screen equipped.
This rare and extraordinary vehicle will be released starting from next year and will be priced at 775.000 Euros for a basic model and at 874.000 Euros for a more sporting one, delivering notably a custom paint, lightweight magnesium wheels and six-point seat belts.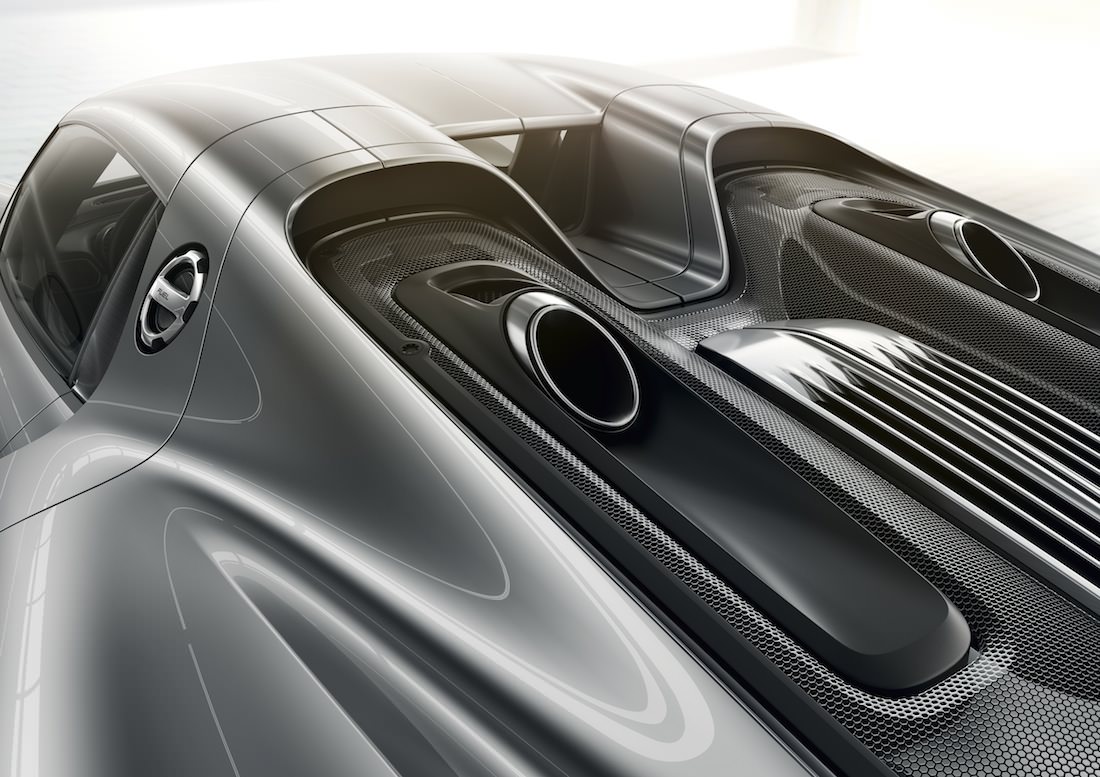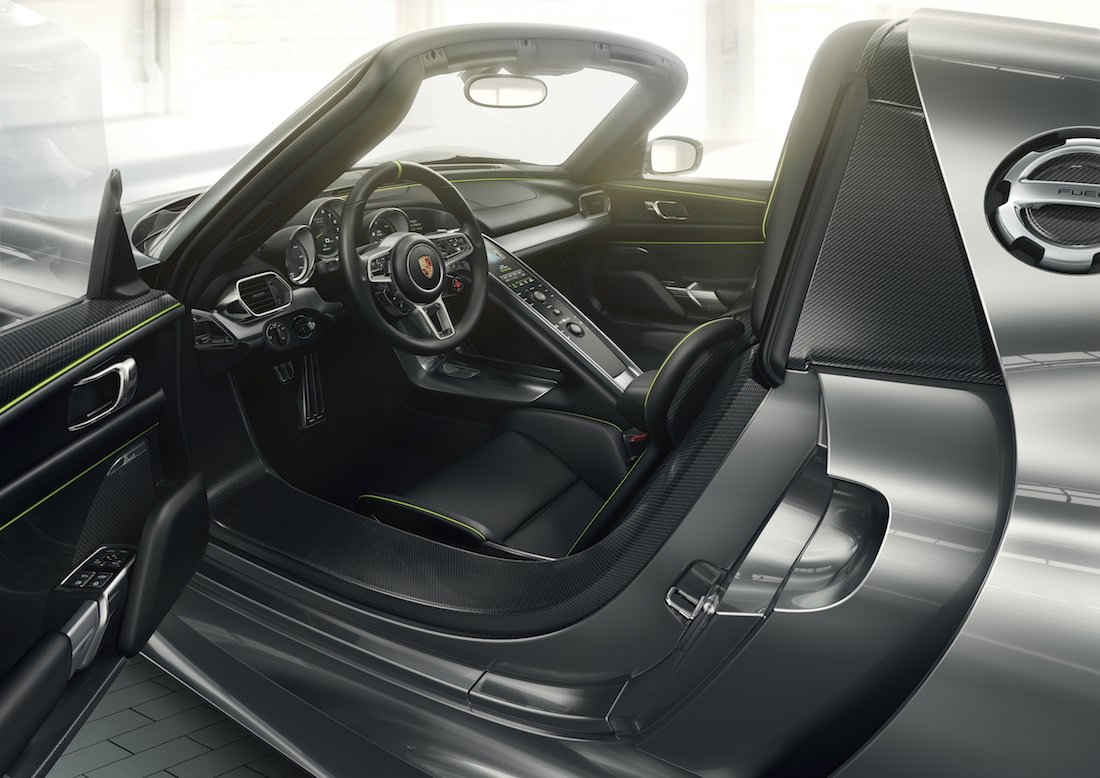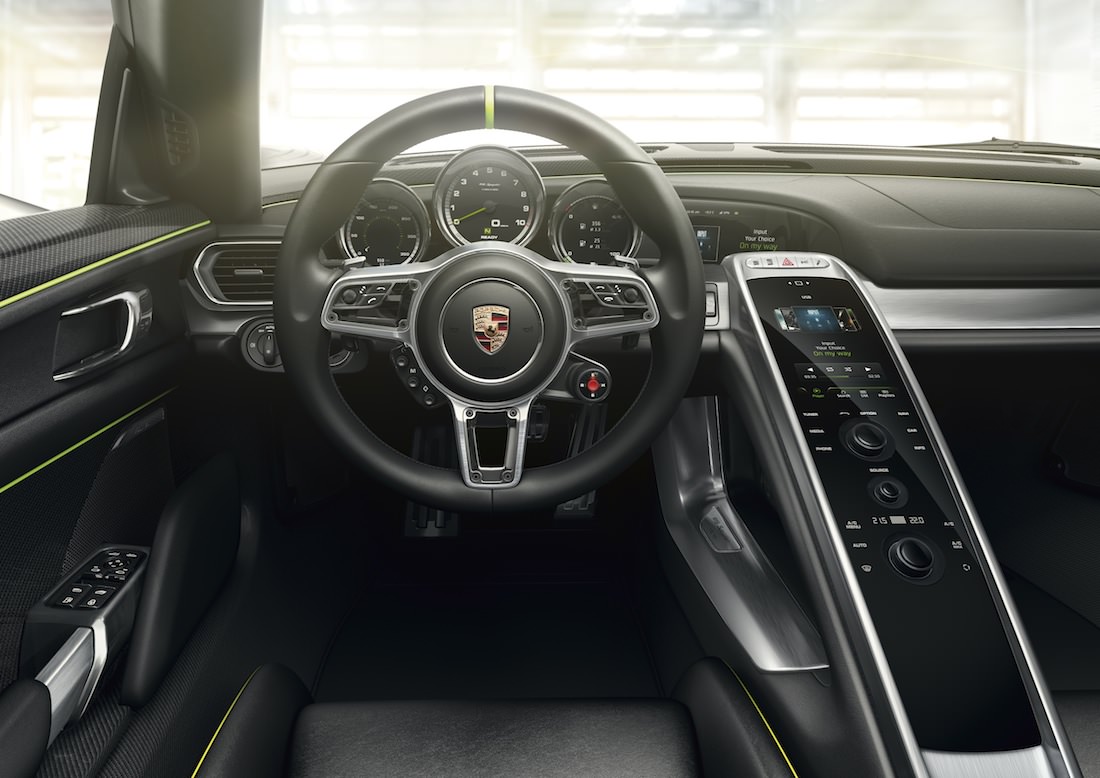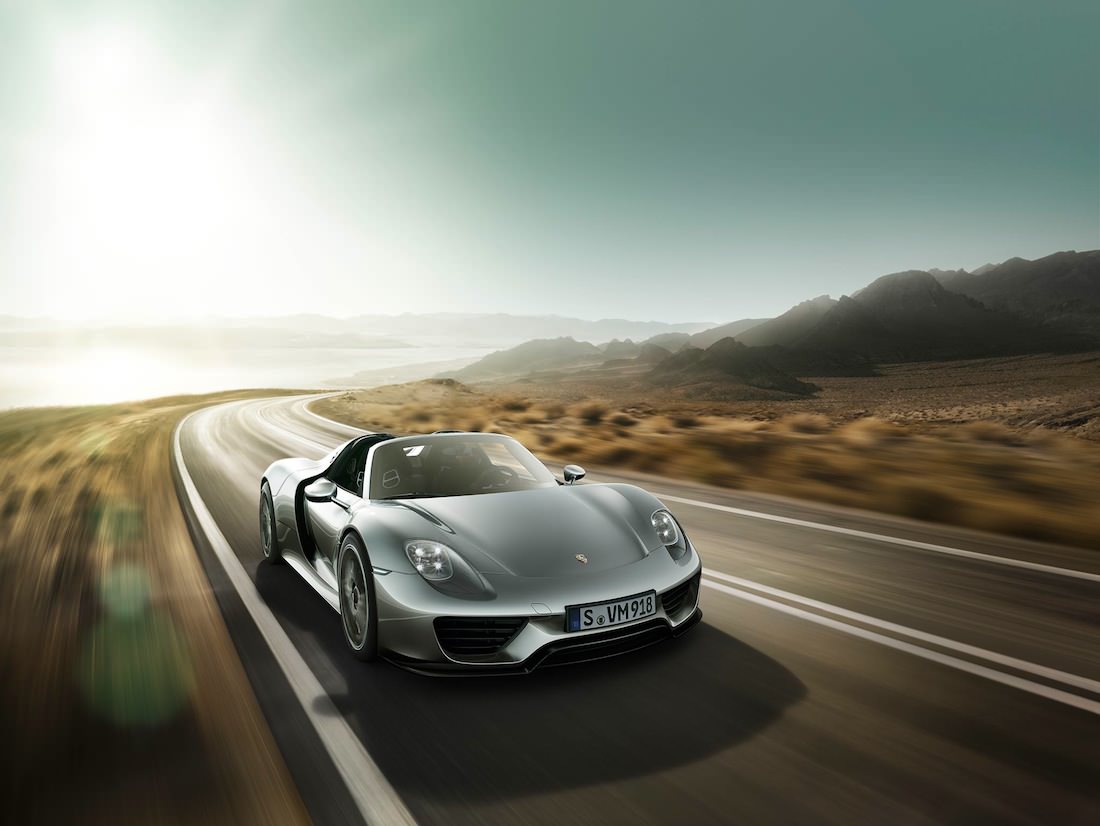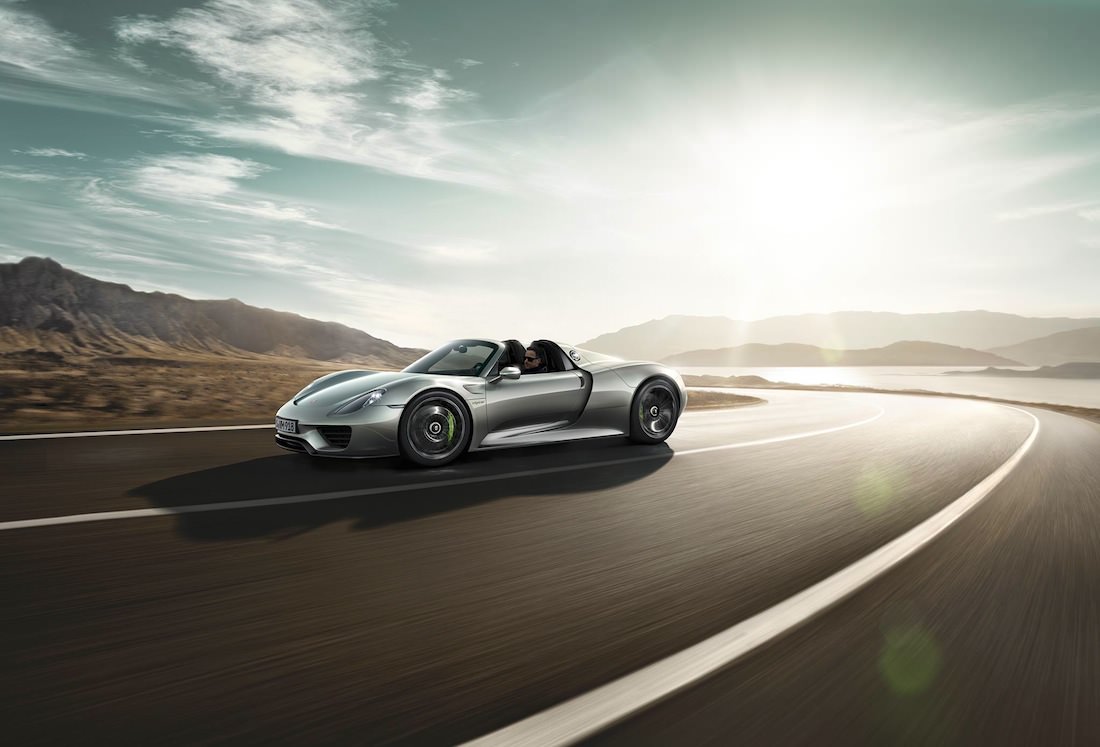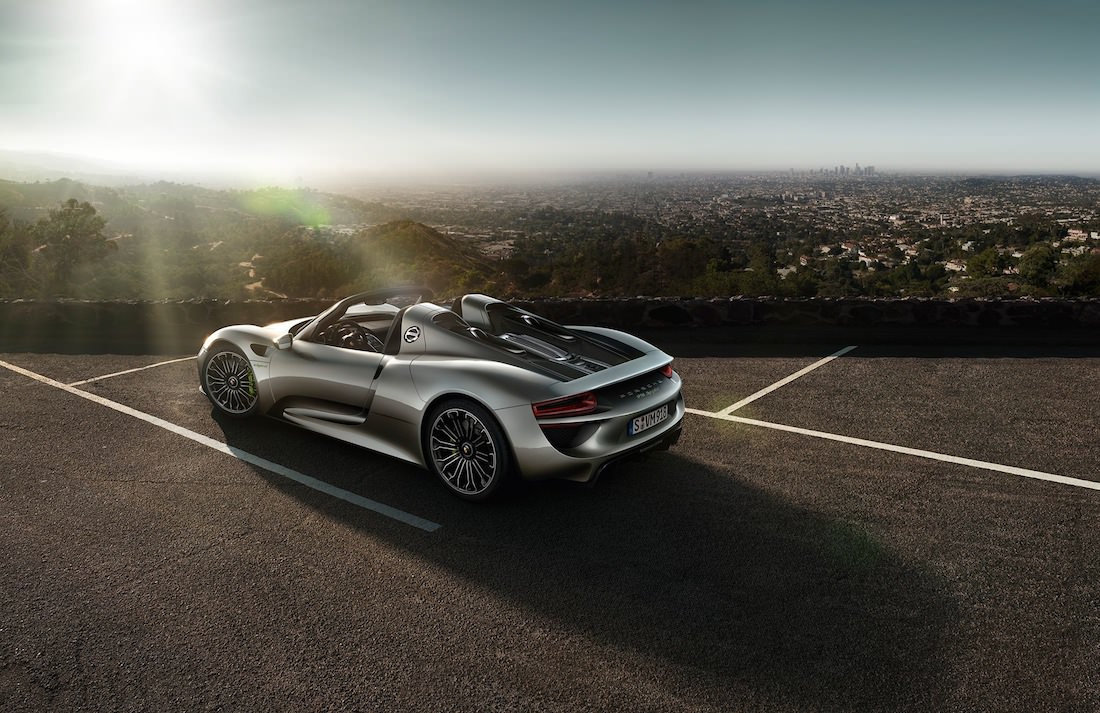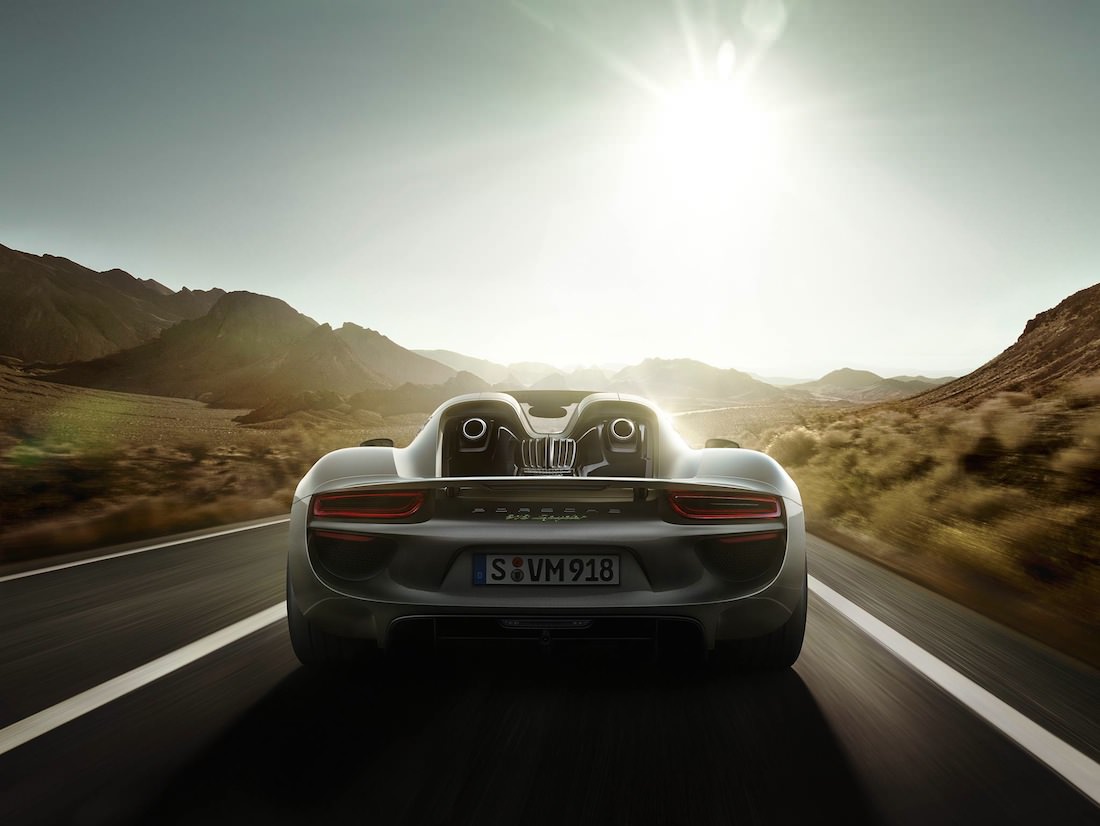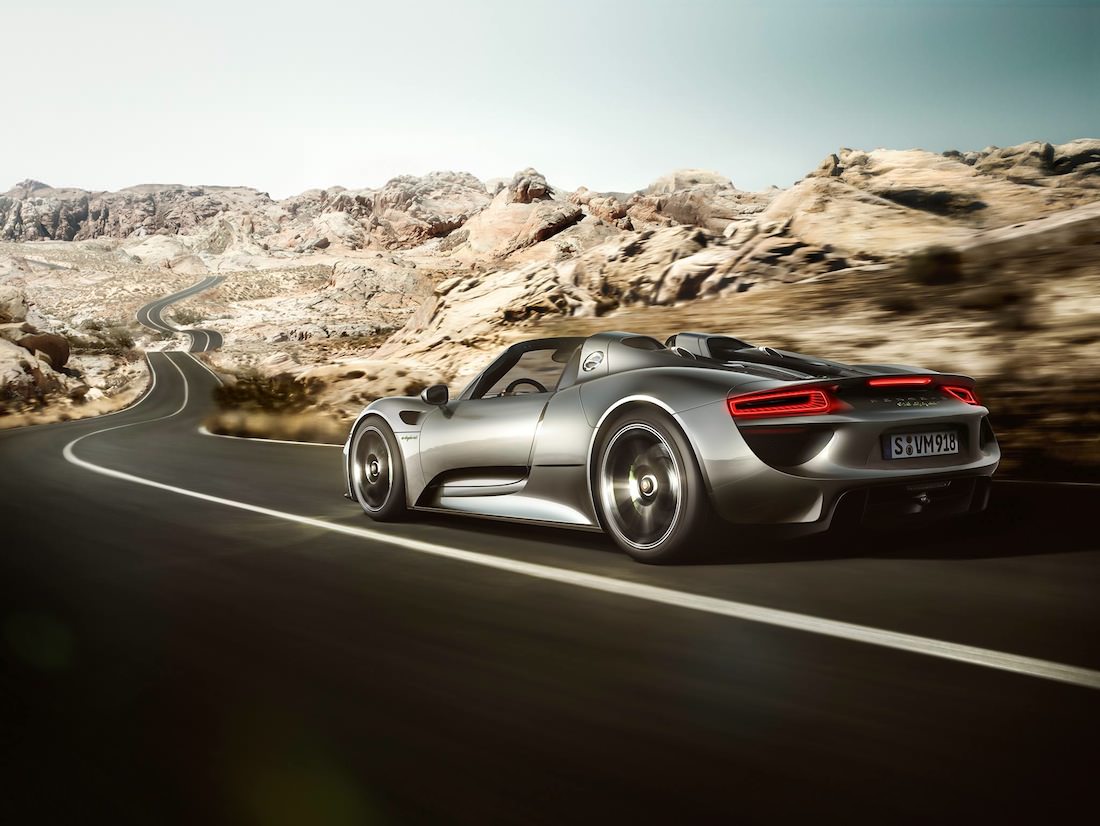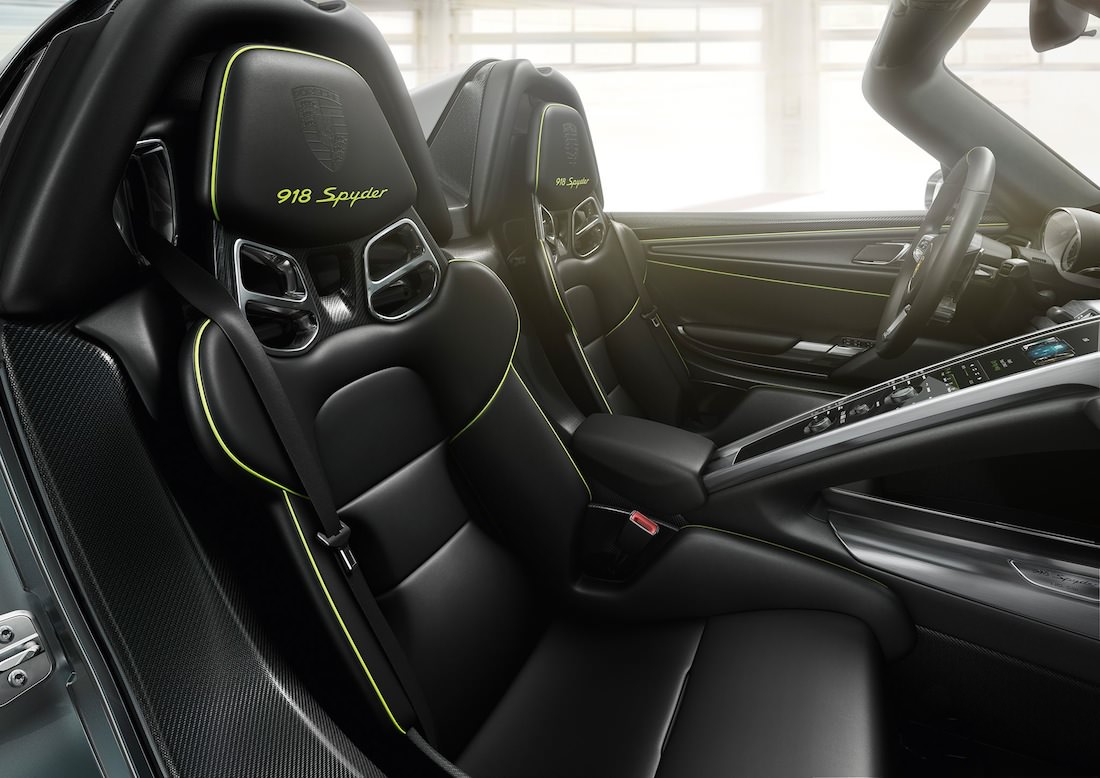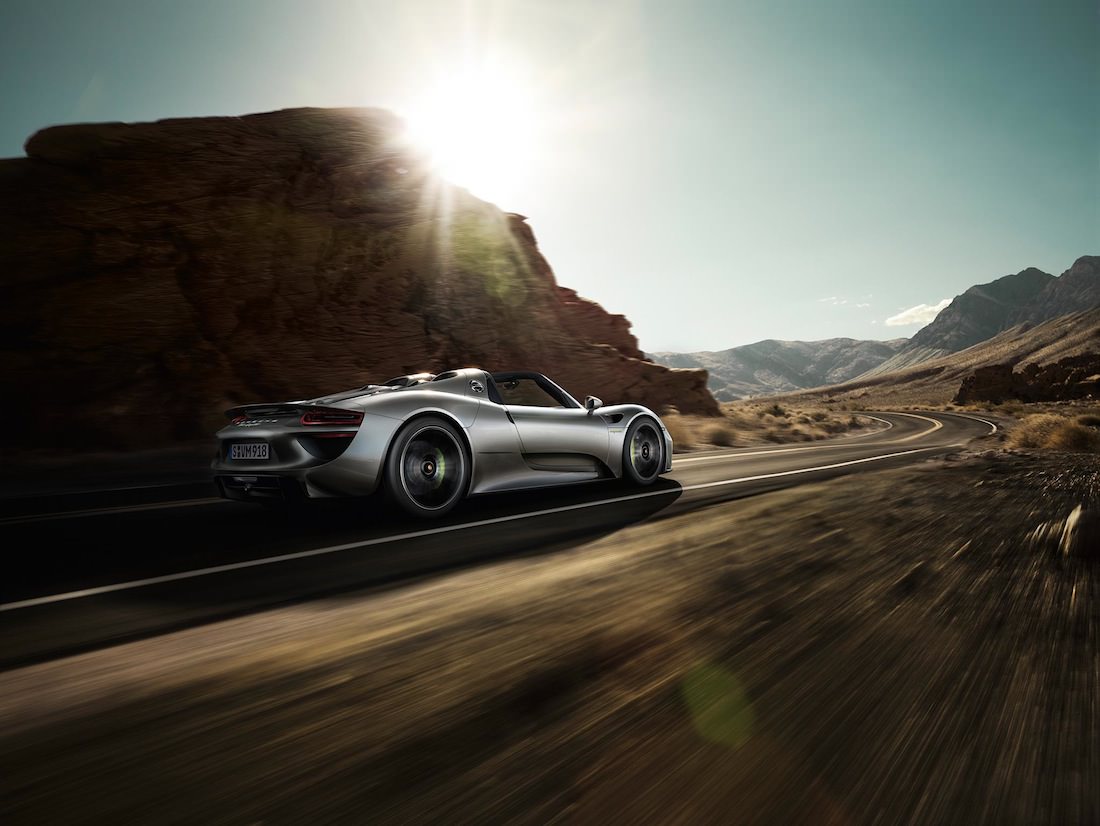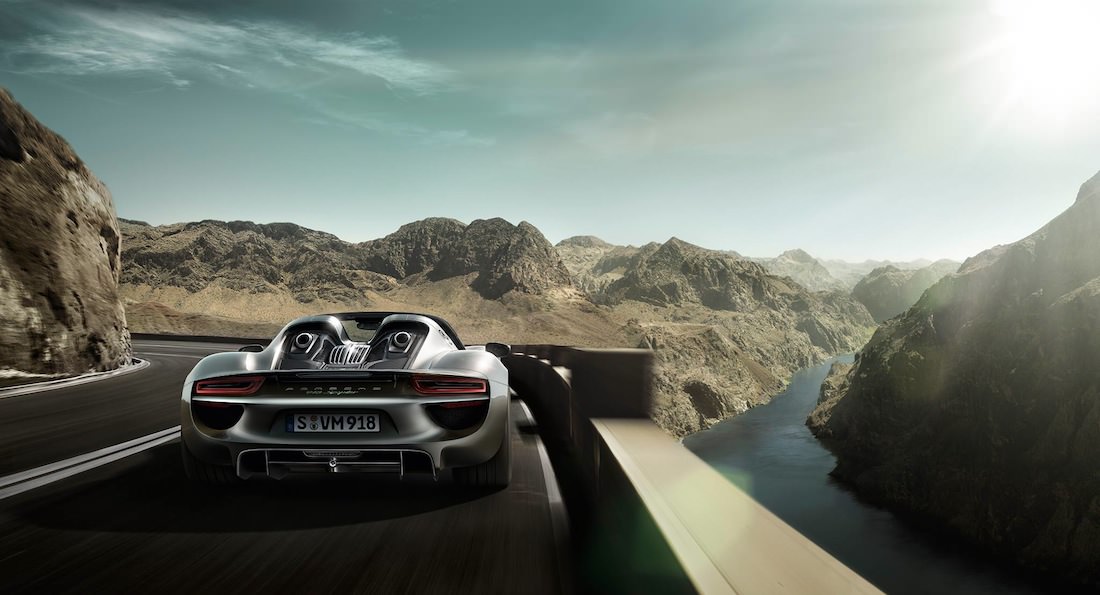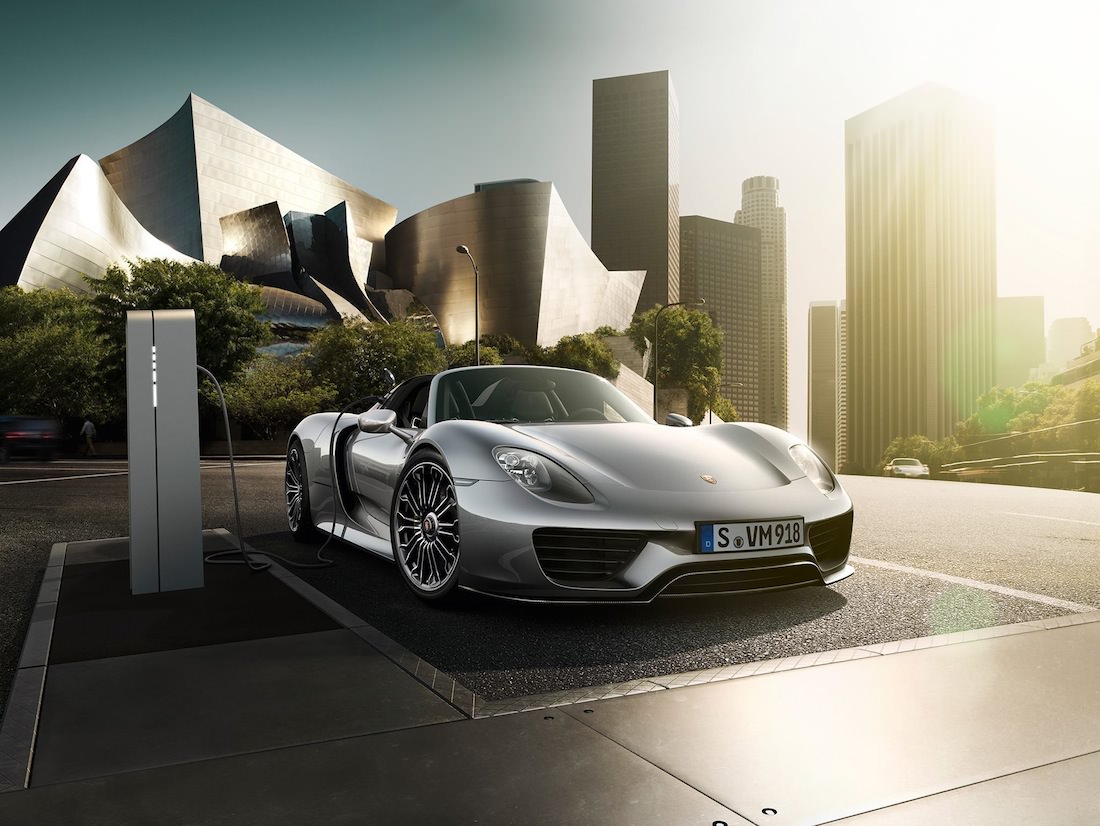 [button size="small" color="black" style="none" new_window="true" link=" http://www.porsche.com/microsite/intelligent-performance/france.aspx/"]For Further information Porsche 918 Spyder website[/button]