The 10 most prestigious gifts for her
With Christmas coming soon, The Milliardaire has selected gifts' ideas for Her and for Him. Gentlemen, do not worry! If you have not yet found the perfect gift, here is our selection of the 10 most prestigious gifts for Her ! Enjoy !
1. The Horsebit Cocktail Ring by Gucci, large version.
A masterpiece of elegance and purity. One of the hottest piece of Gucci jewellery. This ring is available in three versions : amethyst, lemon quartz and blue topaz. The perfect gift for the gemstone lovers !
Horsebit Cocktail Rings : 257 diamonds, total 1.47 carats, lemon quartz. 13 500 Euros.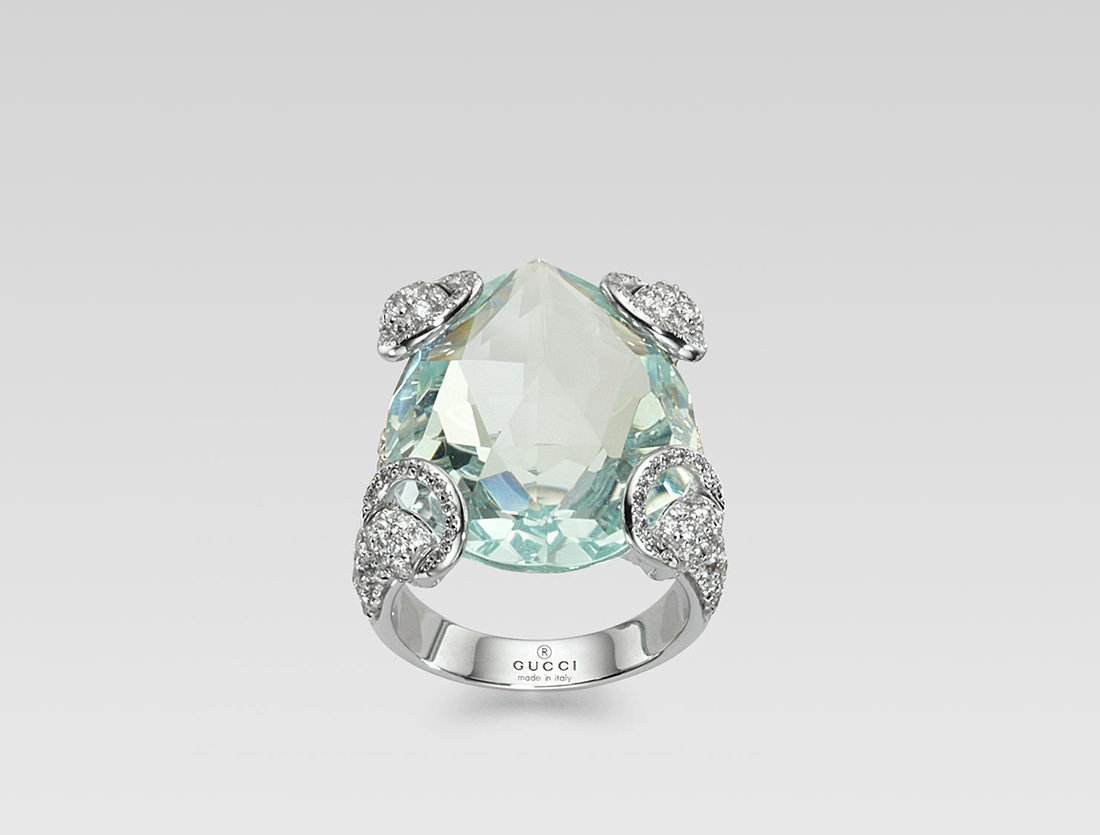 2. The Amazone Necklace by Messika
One of our heart-stopper for Christmas ! In 2013, Messika launched its very first "Haute Joaillerie" collection with unique pieces built on the skinny concept. Precious elasticity, delicacy, modernity, comfort… With exceptional flexibility, an invisible spring allows diamonds to fit all body types and sit on the skin like a precious tattoo.The perfect fit for the perfect woman !
Amazone Necklace, 18 carats white gold and Diamonds. 19 000 Euros.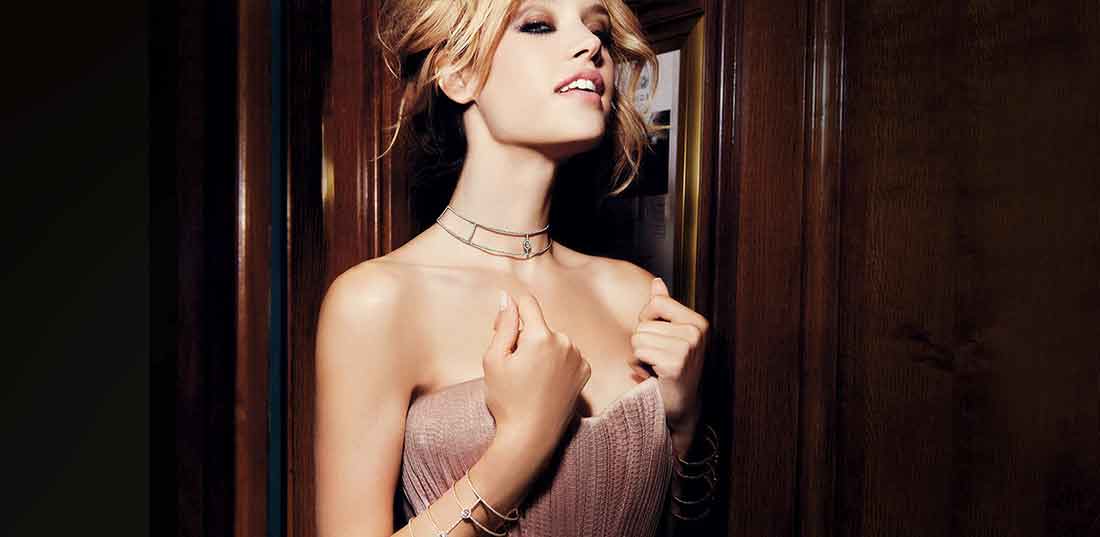 3. The Tango bracelet by Pomelatto
Pomellato is a luxury Italian Jewellery Designer. Each Pomellato piece is crafted using old world techniques and using the highest quality materials such as diamonds, gold and coloured cabochon gemstones. Gwyneth Paltrow chose to wear Pomellato's "Tango" bracelet for an appearance on Jay Leno last week. Fashionable and trendy while being at the same time classic and always in style : an awesome choice !
Tango Bracelet, rose gold and burnished silver with brown diamonds. 35 100 Euros.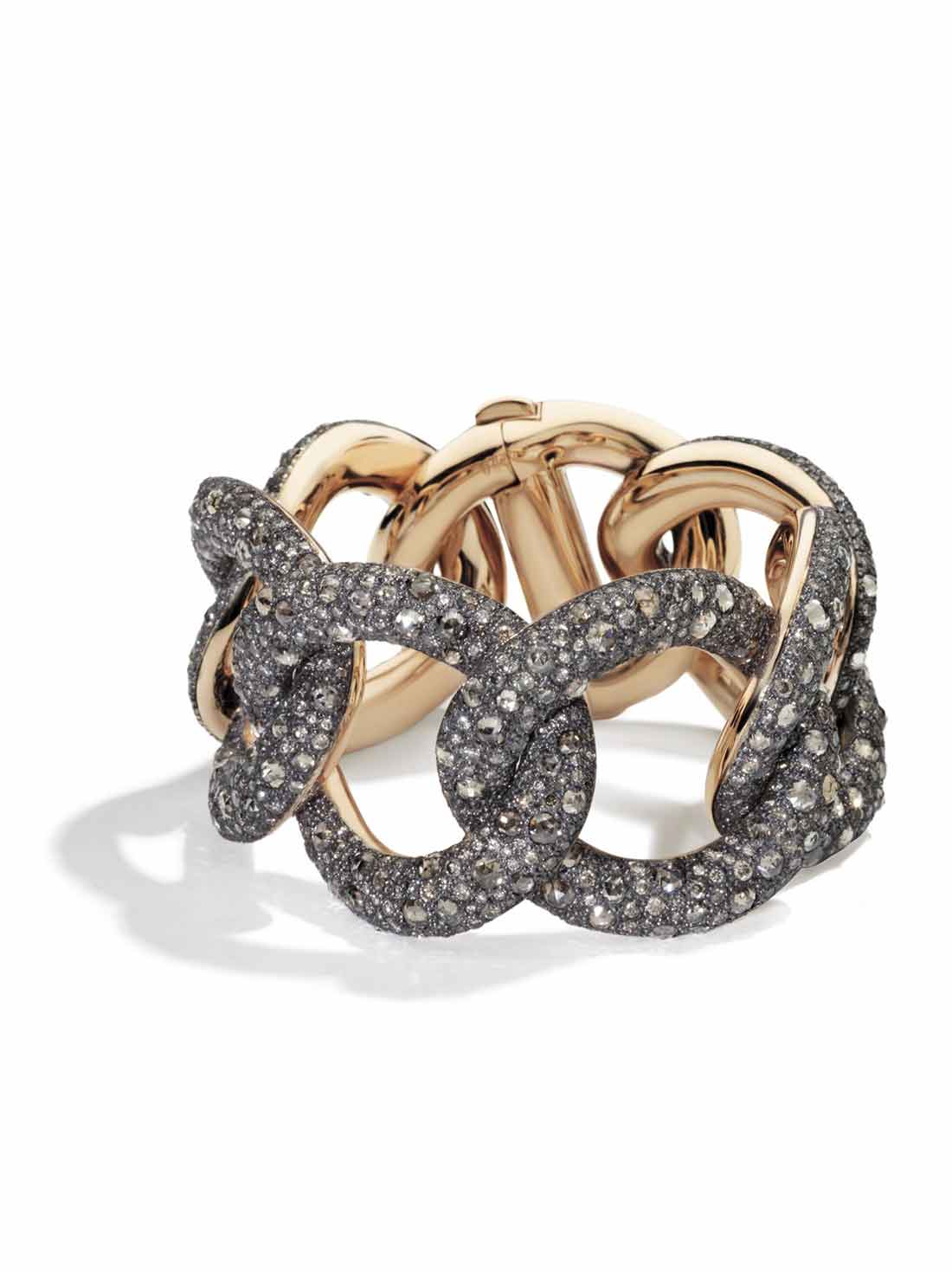 4. The Blu Intermezzo BY KIM Necklace by Wempe
We even break ranks for an exceptional jewellery idea. A masterpiece of the goldsmith's art: organically shaped elements are strung rhythmically in almost casual style.
Blu Intermezzo BY KIM necklace by Wempe, white gold, Mint-coloured Tourmaline, 19 brilliantcut diamonds 2.79 ct, coloured gemstones. 48 775 Euros.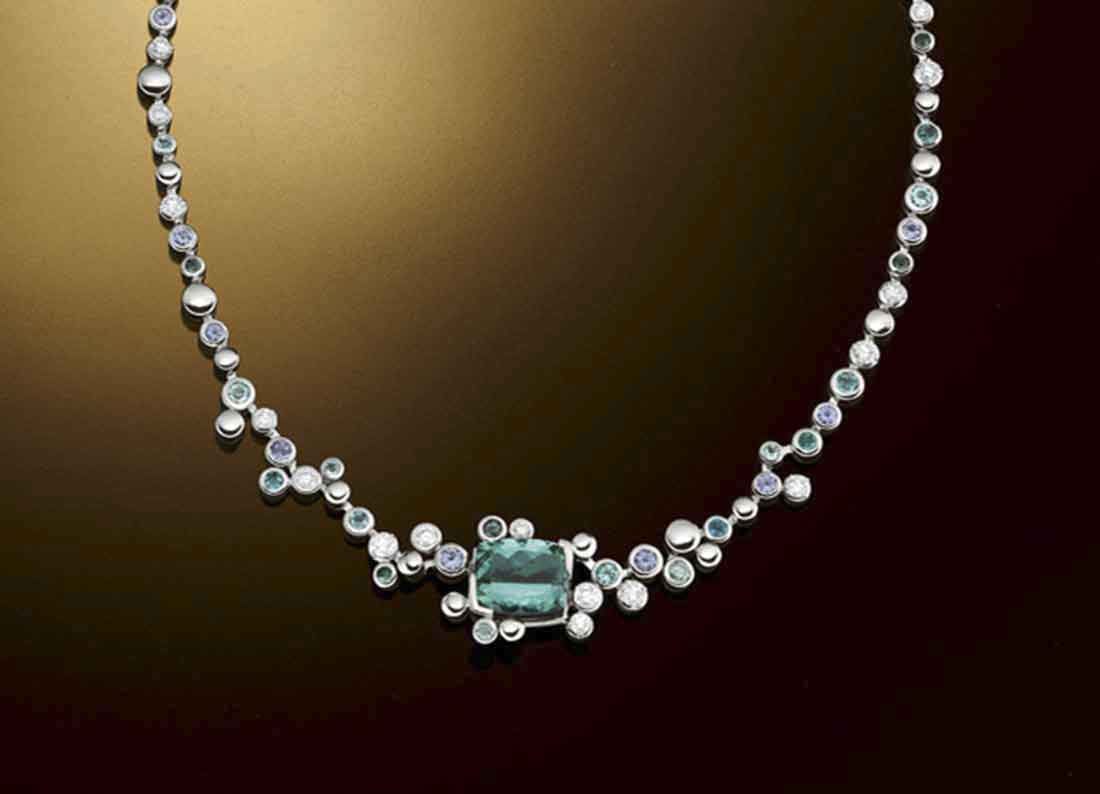 5. The Heritage Ring « Marquise ovale » by Messika
Queen of diamonds, Messika turns lifelong passion for precious gem into casual-chic jeweller collections. Daughter of the leading figure in the exclusive world of Parisian diamond merchants, she's the founder of an eponymous line of jewellery that puts diamonds at the heart of her creations as for her sumptuous Heritage Ring.
Heritage Ring by Messika, oval-shaped Marquise, white gold and gold diamonds 9.5 carats. 55 000 Euros.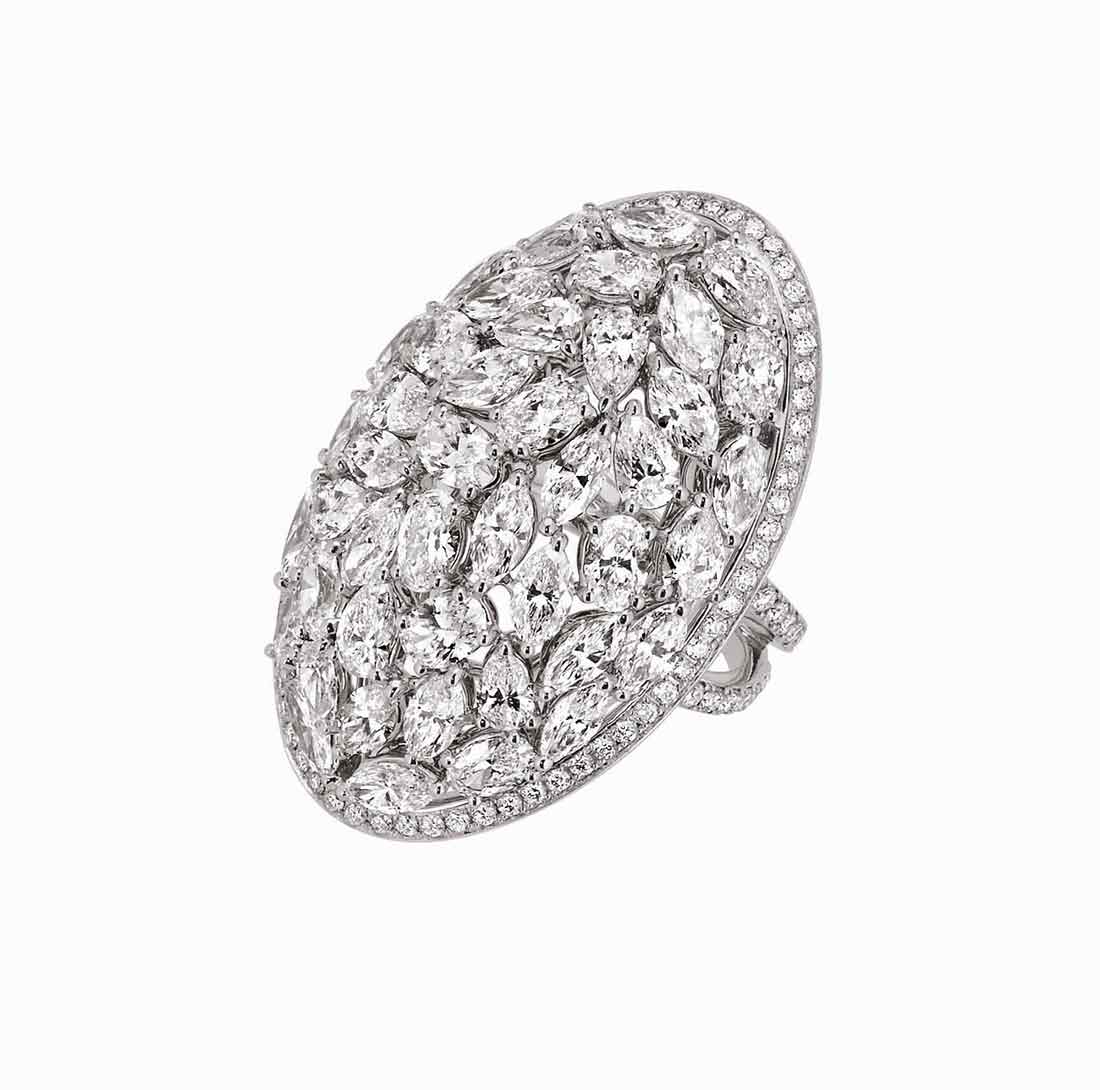 6. The Kelly Bracelet by Hermès
As the man behind Hermès' fine jewellery collections since 2001, Pierre Hardy has had no qualms about allowing his creativity to run wild for the historic design house, drawing inspiration from the leather and fine skins the brand is known for. The Kelly Milanese mesh bracelet is ornamented with brown diamonds and Pierre Hardy, as a veritable alchemist, has managed to create animal skin from warm-toned rose gold.
Kelly Milanese mesh bracelet in rose gold with brown diamonds, 7 carat pave setting. 71 500 Euros.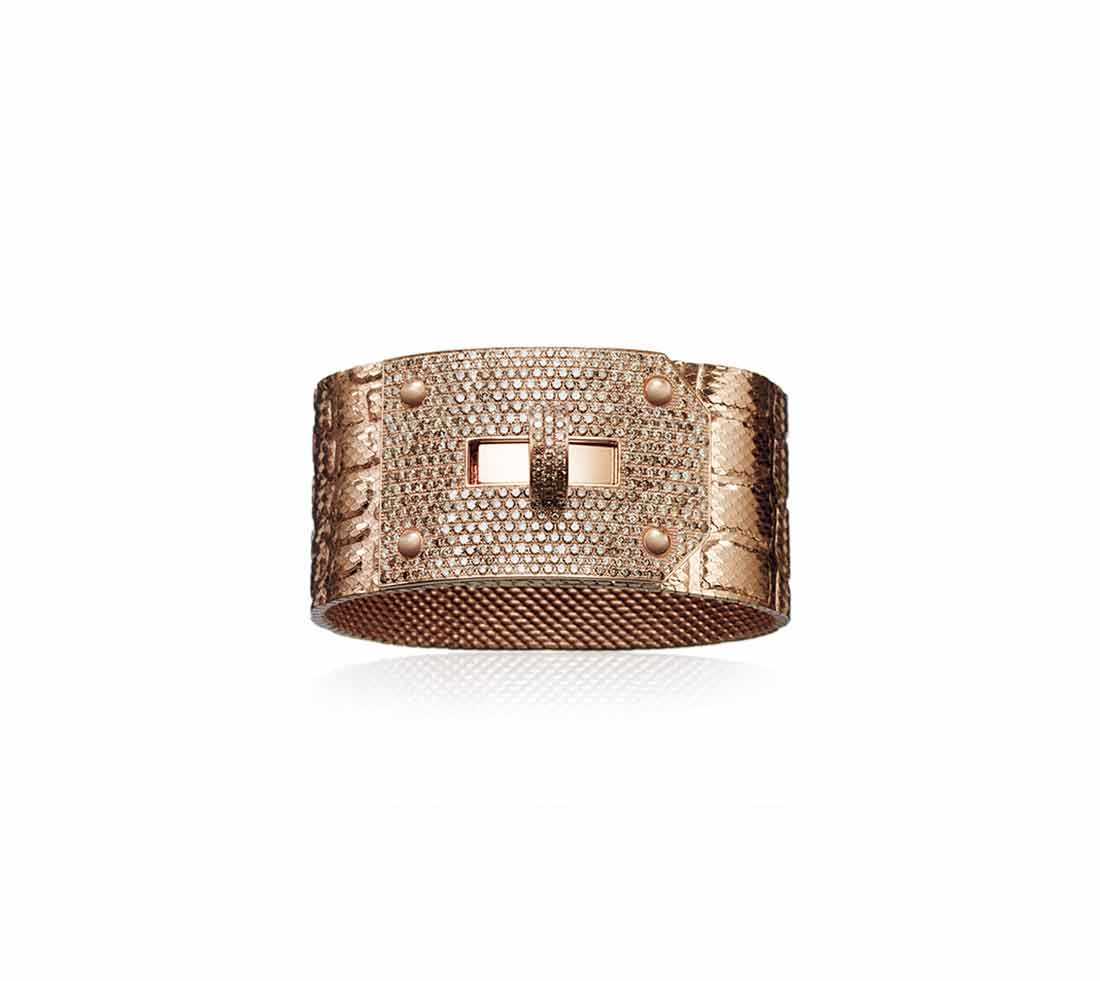 7. The Solitaire pear-shaped Ring by Edouard Nahum
The jeweller Edouard Nahum is an expert in the art of setting gemstones on talisman pendants and white gold dog tags. He is the stars' jeweller and thus, proudly presents his luxury creations « Made in France » on the red carpets. This ring is the perfect gift if you plan a marriage proposal during Christmas' Eve !
Pear-shaped Solitaire, Diamonds. 102 000 Euros.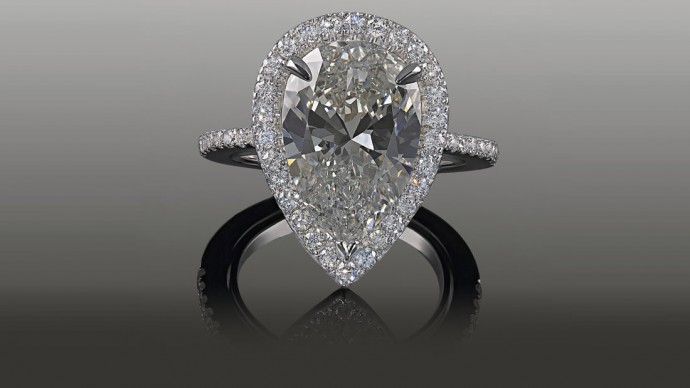 8. The Labirinto Bracelet by Sicis
Sicis is well-know for its micromosaic technics. Sicis has found versatile and original ways of using mosaics now including micromosaic jewellery as well as the art of mosaics in architecture. Roger Thomas has risen to the challenge by designing his first collection of micromosaic for Sicis Jewels with a rare emphasis on the geometry and perspective in its designs. We love the originality of this collection and this outstanding savoir-faire!
Labirinto Bracelet, Micromosaic, Gold Micromosaic, Yellow Gold, Princess Diamonds, Round Brilliant Diamonds. 105 300 Euros.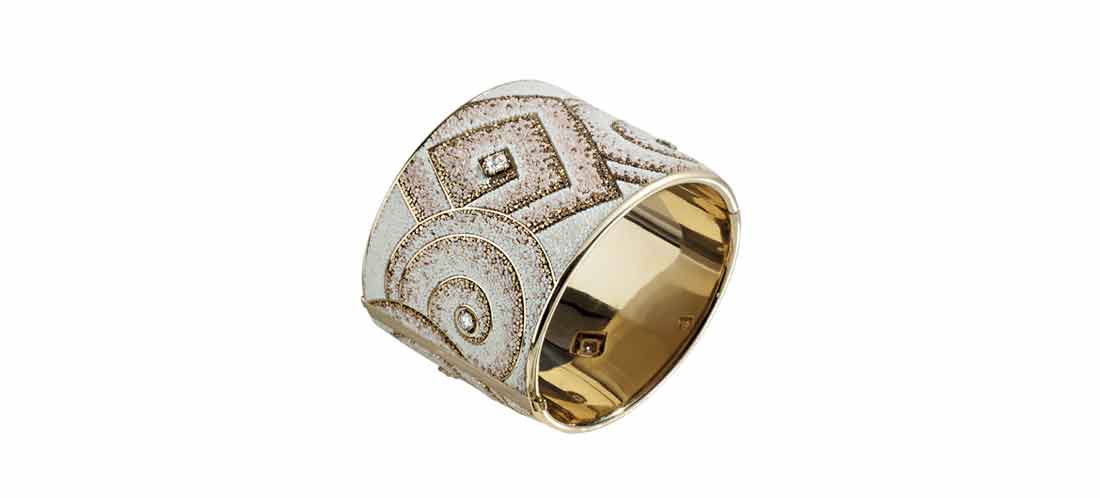 9. The Niloticus Necklace by Hermès
Created by Hermès fine-jewellery designer Pierre Hardy, this rose gold necklace features diamond and precious stone detailing. In a bid to showcase the label's equestrian heritage the designer has paid tribute to one of the house's most iconic pieces, using tourmalines, red jasper, water sapphire and peridot to create a Kelly-inspired rose gold statement necklace in a nod to the crocodile leather of the signature bag. Reach for the Niloticus necklace whilst basking in the sun this summer.
Niloticus Necklace, rose Gold, Diamonds and fine gems. 250 000 Euros.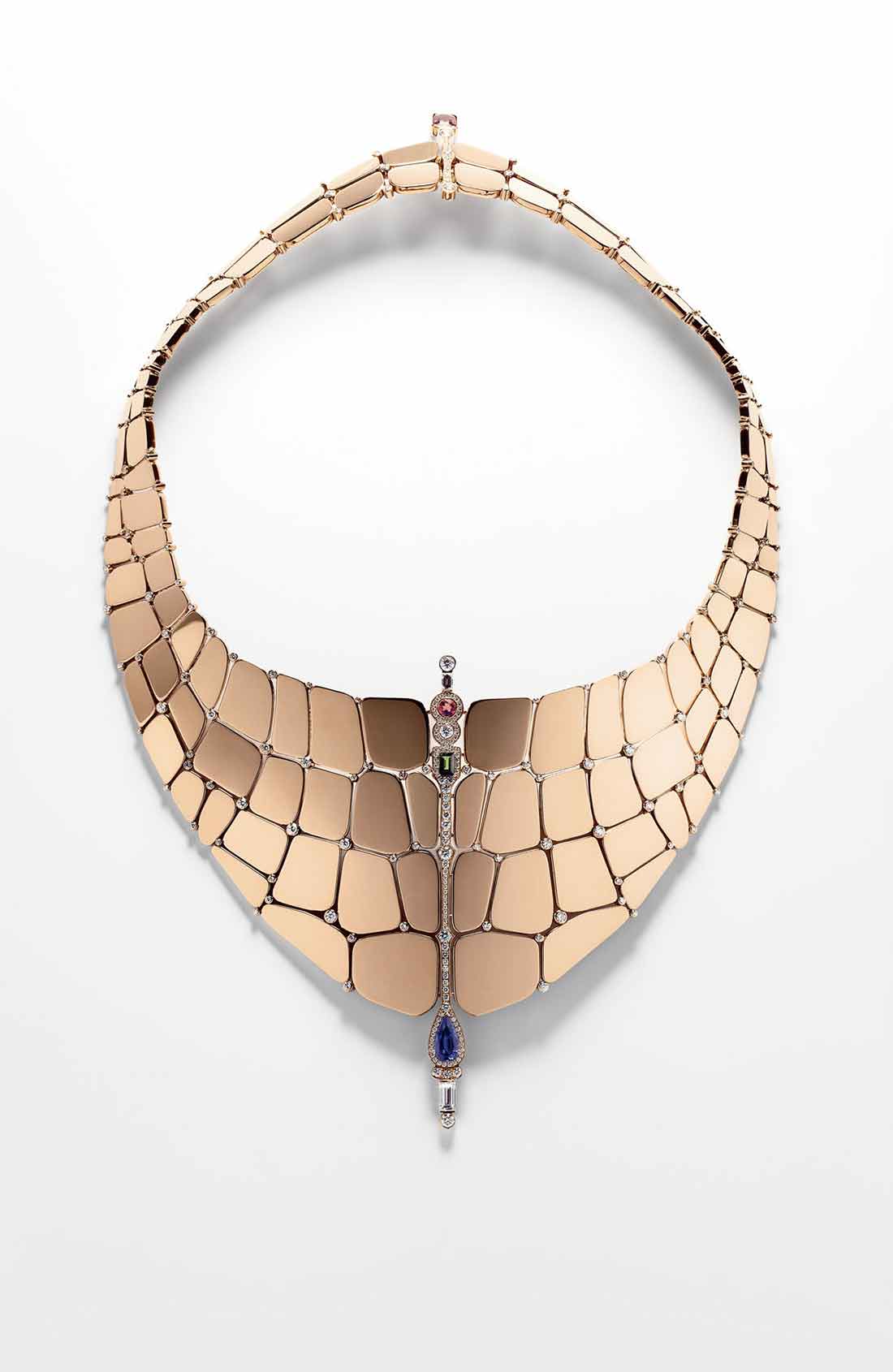 10. The Bracelet by Edouard Nahum
Preview showing, discover this big bracelet, real gem of Edouard Nahum new 2014 collection ! No official name for the moment! It's called « Big Bracelet ». What is there to say ? Except impressive, sophisticated and brilliant ! The ultimate gift for Christmas !
Big Rigid Bracelet, Diamonds Tessellation, 145 carats. 400 000 Euros.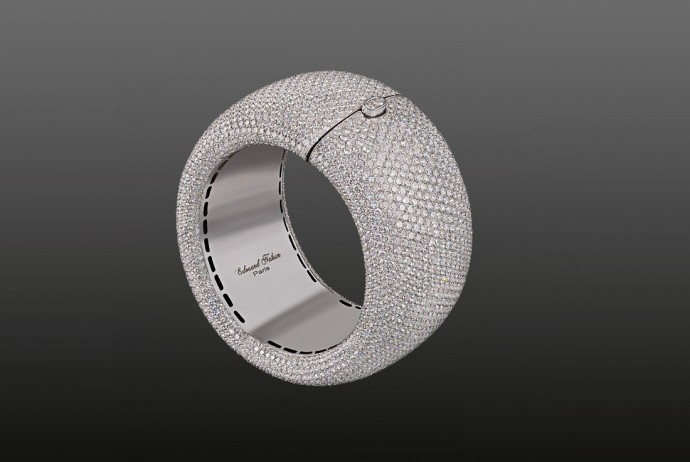 Allow yourself to be inspired by the diversity of these pieces of jewellery and choose one within our outstanding selection ! You will hit the nail on the head and you will offer to your better half the most beautiful Christmas gift ever.
At least, all of these pieces of jewellery share one attribute: we have lovingly selected each one just for you for Christmas !
[button size="small" color="black" style="none" new_window="true" link="http://www.themilliardaire.com/en//shopping/"]Find more gifts' ideas in our shopping section![/button]